GM to invest $1B in Missouri plant
The Wentzville plant's paint and body shops, as well as its general assembly areas, will receive upgrades that include new machines and tooling
General Motors plans to invest $1.5 billion to bring the "next generation" of midsize pickup trucks to the market, with the majority of that investment going toward the company's suburban St. Louis plant.
The Wentzville truck plant will receive roughly $1 billion of those funds to upgrade the facility as it prepares for the new line of products, GM announced Friday. The company also said the money will help retain 4,000 jobs at the plant. The plant currently operates on three shifts of production and has roughly 4,000 hourly employees, represented by UAW Local 2250, and 330 salaried employees.
Ticker
Security
Last
Change
Change %
GM
GENERAL MOTORS CO.
35.69
+1.50
+4.37%
"Through this investment, General Motors is making a firm commitment to the State of Missouri, the City of Wentzville and the GM Wentzville team," said Mark Reuss, GM president. "This is part of our comprehensive strategy to invest in growth areas and strengthen our U.S. manufacturing base. GM sells more pickups than any other automaker and we have aggressive plans to build on our strengths."
The plant is expected to receive upgrades to its paint shop, body shop and general assembly areas, which will include new machines, conveyors, controls and tooling.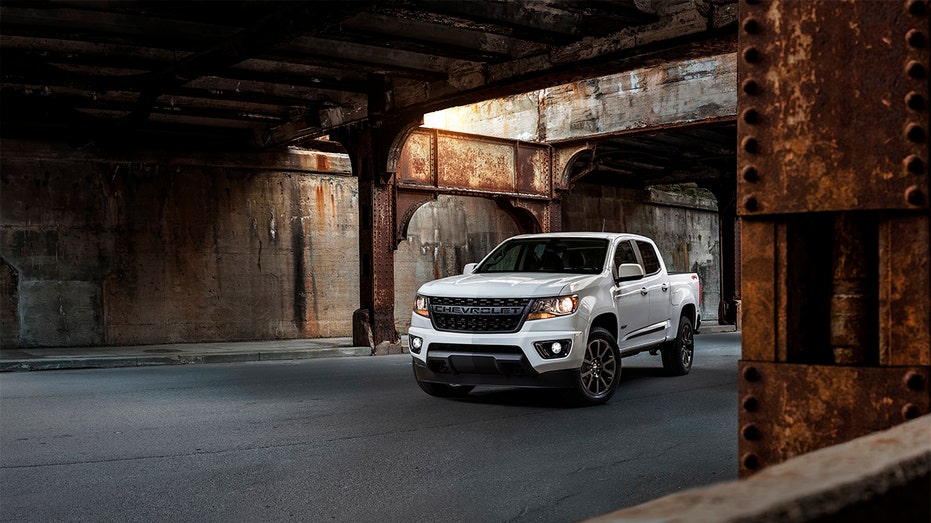 CLICK HERE TO GET FOX BUSINESS ON THE GO
The announcement comes less than two months after GM workers nationwide ended a contentious 40-day strike with an agreement that included a commitment by GM to invest $1.5 billion in Wentzville.
Not all of the $1.5 billion is expected to go directly to the Wentzville plant. Some of the money is expected to be used for things such as machinery for outside companies that supply parts to the plant.
GM makes the Chevrolet Colorado and GMC Canyon pickup trucks in Wentzville, about 40 miles west of St. Louis. Those trucks first went on sale in the fall of 2014. The plant also makes the Chevrolet Express Cargo and GMC Savana full-size vans.
GM ROLLS OUT BIG NEW CHEVY SUVS
Missouri leaders have pushed hard to entice GM to expand. In July, Gov. Parson, a Republican, signed a bill providing up to $50 million of tax credits if GM invests $750 million to expand the Wentzville plant. Some lawmakers, both Democrats and Republicans, were critical of the incentive package, saying it failed to guarantee that all GM workers in Wentzville will keep their jobs.
Some lawmakers unsuccessfully sought to require GM to meet staffing thresholds to get the $50 million in tax credits. Missouri Department of Economic Development Director Rob Dixon has said businesses that receive job-retention incentives are required, on average, to keep 88 percent of their workforce. Parson said the tax credits were needed to persuade GM to invest in Wentzville.
As part of the new agreement, the company will permanently close factories in Ohio and Maryland.
GM ANNOUNCEMENT COULD MEAN TURNAROUND FOR SUFFERING LORDSTOWN, OHIO
GM sold over 700,000 midsize pickups across the United States since it reintroduced the Chevrolet Colorado and GMC Canyon to the market in 2013. Over the course of roughly six years, General Motors said it sold 600,000 more pickups than its U.S. competitors.