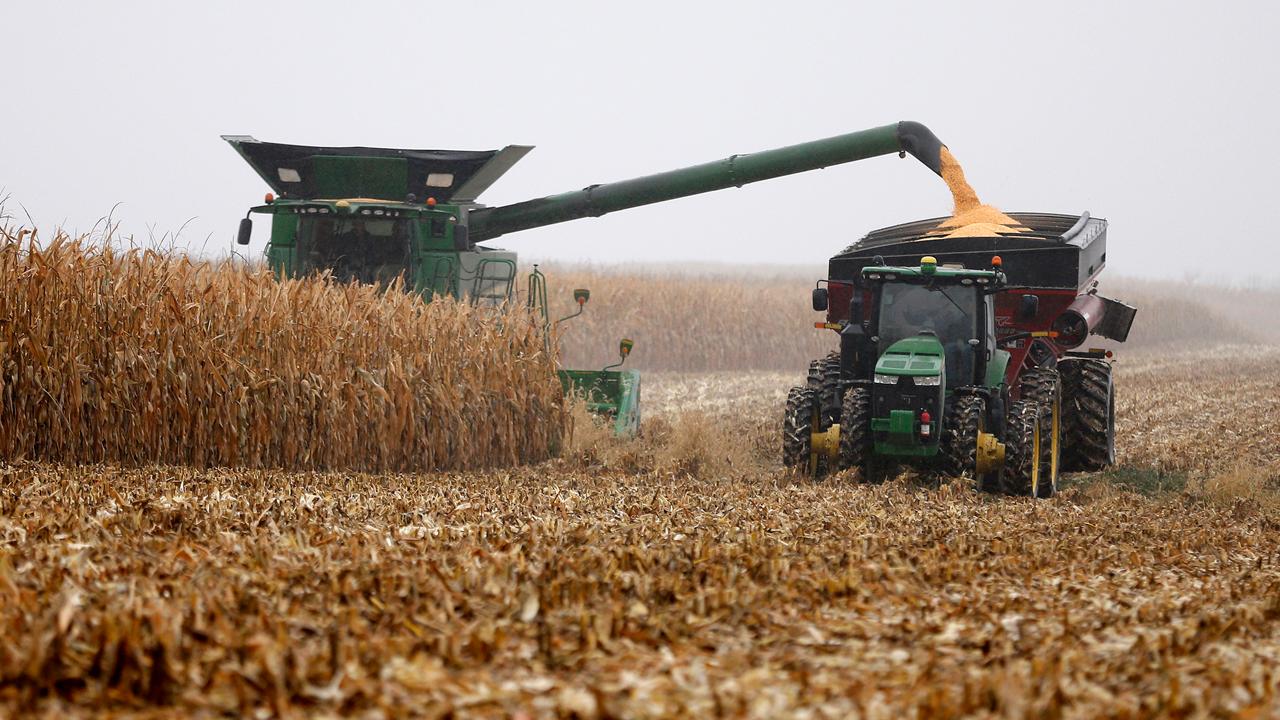 China's proposed trade tariff retaliation on more than 100 key U.S. imports including cars, pork and soybeans will be detrimental to the bottom line of American farmers.
"We're looking at losing about $100,000 in lost revenue just with the downturn that's happening here probably in about the last month," CW Pork co-owner Wanda Patsche told FOX Business' Lauren Simonetti on Wednesday.
China is the largest buyer of soybeans from the U.S., purchasing about 1 billion bushels of the crop annually. CW Pork, a family farm that raises hogs, corn and soybeans in southern Minnesota, hasn't changed what it intends to plant since China proposed a 25% tariff on imported U.S. products.
"We are just going to take a wait-and-see, see-what-happens approach with the proposed tariffs," Patsche said. "I am hoping things get worked out and that they really don't come on."
In 2017, U.S. pork exports to China from Minnesota totaled $12.5 million, according to the U.S. Census Bureau.
Patsche said China currently purchases parts of the hogs that are not used by U.S. consumers such as the ears, tails, feet and organs. She feared that China's potential tariffs will create a glut in pork, forcing lower prices.
"If the price goes up on those items and [China] purchases less, we will have to find a different use for those, you know, basically hog parts, and that will lower our prices," Patsche said.
While Minnesota and Illinois are two of 10 farm states that Donald Trump did not win in the 2016 election, Patsche said the president is being well received in the Land of 10,000 Lakes.
"I am not really hearing anything negative, as far as the farmers go," she said. "I think he is fine."