How Bed Bath & Beyond sidestepped bankruptcy… for now
Bankruptcy attorney: 'The billion-dollar cash raise was a Hail Mary'
Bed Bath & Beyond continues to evade bankruptcy, after implementing a series of financial moves, including raising $1 billion through preferred stocks and closing all its store locations in Canada.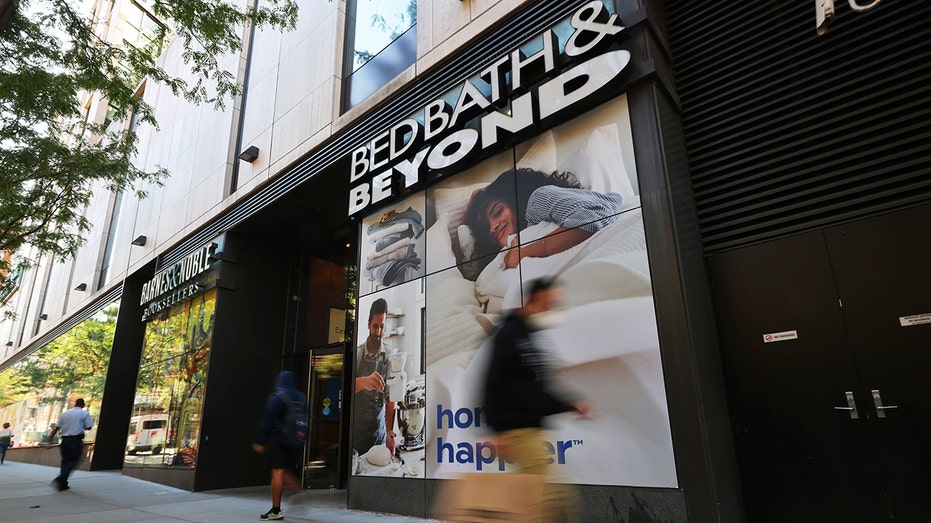 In an interview with FOX Business, Tyler Dischinger, counsel in Buchanan's bankruptcy practice group in Pittsburgh, said, "The billion-dollar cash raise was a Hail Mary."
BED BATH & BEYOND MOVES TO SECURE $1B TO AVOID BANKRUPTCY
"The market anticipated a bankruptcy filing by the end of the first quarter, but that seems less likely now," he continued. "It's hard to put a timeframe on their additional runway, but the company will use this time to get on good terms with lenders while continuing to shrink their brick-and-mortar footprint."
BED BATH & BEYOND REPORTEDLY SELLING ASSETS
"Cost-cutting and financial moves have bought them some time, but it's too early to see if it's a little too late," he finished. 
A court filing shows the Canadian division includes 54 stores and 11 BuyBuy Baby stores, 387 full-time and 1,038 part-time jobs. The filing also says Bed Bath & Beyond Canada cannot restructure its operations without support from its American parent company and its lenders.
BED BATH & BEYOND SALES SINK, WILL CLOSE 150 STORES
Following a dismal third quarter earnings report in January, where net sales slipped 33% to just $1.259 billion and comparable sales fell 32% on a 70% drop in customer traffic, the retailer announced plans to close 150 store locations by the end of fiscal 2022 and initiated incremental cost reductions of approximately $80 million to $100 million, including overhead expense and headcount.
GET FOX BUSINESS ON THE GO BY CLICKING HERE
According to the report, the expense reductions put the retailer on track to deliver roughly $500 million in yearly savings.