Ferrari owned by Navy veteran for 58 years sells for $5 million
A Ferrari race car owned by a Navy veteran for 58 years fetched more than $5 million at an auction during Monterey Car Week.
Retired Rear Admiral Robert Phillips purchased the 1955 Ferrari 500 Mondial Series II after finding the car at a Rambler dealership in 1960, when he was a 24-year-old officer. The Ferrari had participated in races all over the world, and Phillips raced it himself after repairing the broken-down car. Phillips decided to have the vehicle fully restored, an eight-year process that was completed in 2008.
The Ferrari, painted in French Racing Blue, sold for $5,005,000 at Gooding & Co.'s Pebble Beach auction in California. It was estimated to fetch as much as $7.5 million.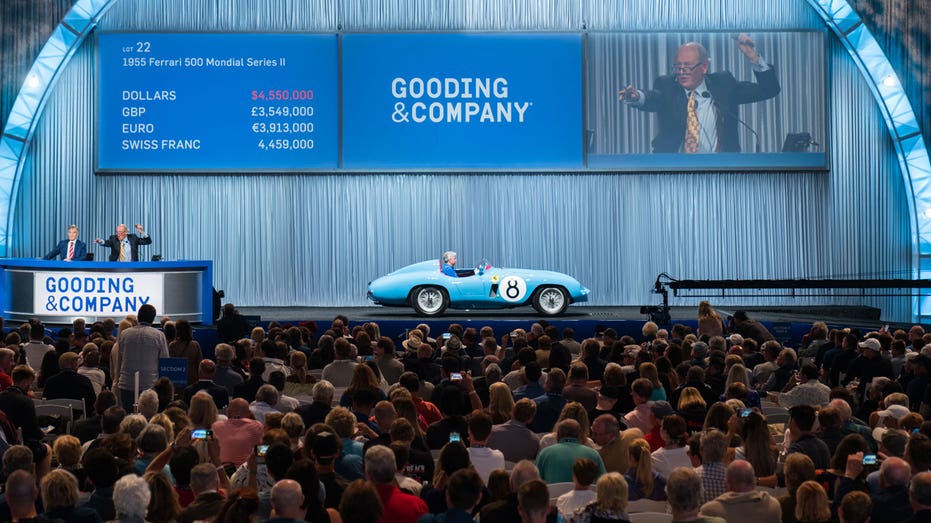 Another rare Ferrari in Monterey, a 250 GTO from 1962, set a worldwide auction record by selling for $48.4 million at an RM Sotheby's auction over the weekend.