Ferraris, Bugattis and BMWs hit the auction block for millions
This year when the elite meet once again at the famed Pebble Beach Concours d'Elegance to wheel and deal over some of the most expensive and valuable cars to ever hit the road, they could be making history.
A 1962 Ferrari 250 GTO is the most expensive car ever to hit the auction block, estimated to sell anywhere from $45 million to $60 million. The famed racer, which won several road rallies in the 1960s, is just one of the standouts collectors will be chasing. "The excitement has been nothing short of thrilling for the last month. The announcement of this car is a very big deal, of course, and physical attendance, we'll expect upwards of 2,000 people here in Monterey joining us in the auction room," RM Sotheby's Chief Operating Officer Alain Squindo tells FOX Business.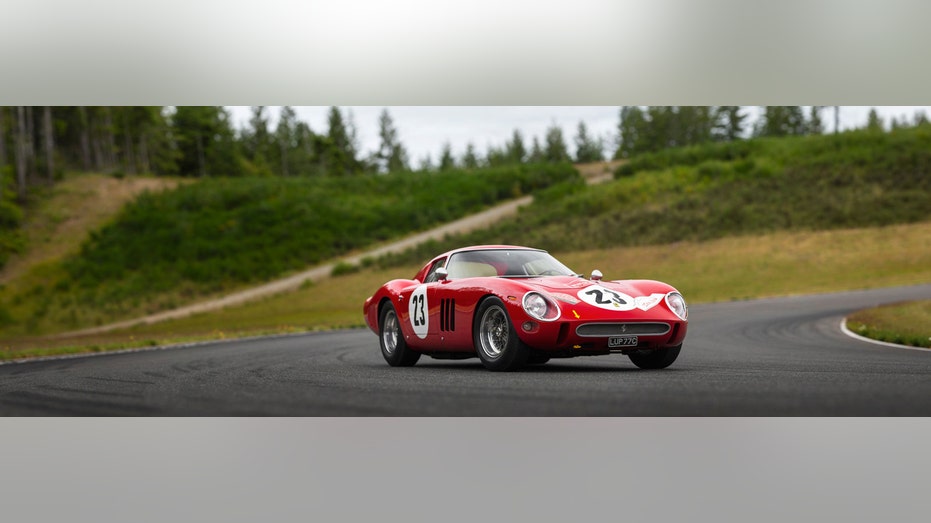 Gooding & Company, the official auction house of the Concours, has between $150 million and $180 million worth of classic and collectible automobiles hitting the auction block.  One of its big draws this year is a 1935 Duesenberg SSJ. The car was once owned by movie star Gary Cooper.  It is one of only two that were produced; the other was owned by movie star Clark Gable.
"It should bring in an excess of $10 million. We have never had an estimate like that, we don't know what the top will be," said Gooding & Company CEO David Gooding.
His other top draw at auction is a 1955 Ferrari 500 Mondial Series II that is expected to sell anywhere from $5.5 million to $7.5 million. Ferrari remains a favorite among collectors, continuing to draw record sales. A 1963 Ferrari 250 GTO recently sold for a little more than $70 million, but it was a private sale, not an auction, which is why collectors are racing to the RM Sotheby's Monterey Auction for another chance to own a legend.
Collectors with tighter purses and thinner wallets may choose to head to the Mecum Auction, which is part of the Pebble Beach Concours d'Elegance.  Here you can choose from a series of models that are more affordable. "It doesn't matter what your pocket book looks like, what brand you like. We sell cars that on the first day of our auctions that go for $5,000, and we sell cars that go for $5 million," Mecum Auctions CEO Dave Magers tells FOX Business.
Hagerty Insurance, the largest classic car insurance company in the world, estimates that the series of auctions, linked to the Concours, taking place on California's Monterey Peninsula will generate $342 million in sales by the end of the weekend, a slight increase from the $327 million spent in 2017.  Buyers are increasingly bidding more for cars than pre-sale estimates and the sell-through rate at the big auctions is up 2  percent over the last year.
Not bad if you're in the market for a used car worth millions of dollars.