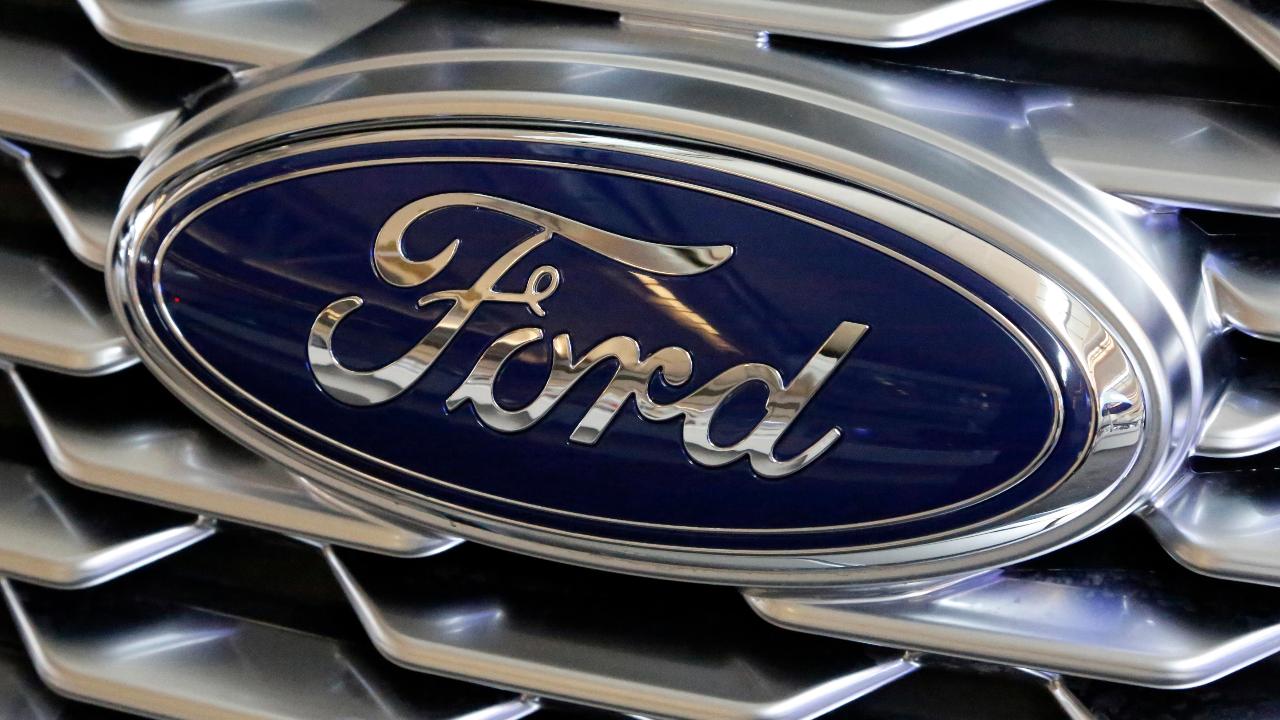 General Motors and Fiat Chrysler's Jeep dominated Autotrader's list of the top SUV models to buy this summer.
The auto market has undergone a dramatic shift from passenger cars to SUVs and crossovers. Combined, trucks and SUVs accounted for more than two-thirds of all new vehicles sold in the U.S. during the second quarter, a 10.4% increase in market share compared to last year, according to Autodata.
"Utility tops the must-have list for today's car shopper, which is why SUV sales continue to set records among buyers," Brian Moody, executive editor for Autotrader, said in a news release.
The Jeep Wrangler led Autotrader's list of the 10 best SUVs for the summer of 2018, followed by the Jeep Grand Cherokee. GM had three models make the cut: the Chevrolet Tahoe, Chevrolet Suburban and GMC Yukon.
Here's the full list:
Jeep Wrangler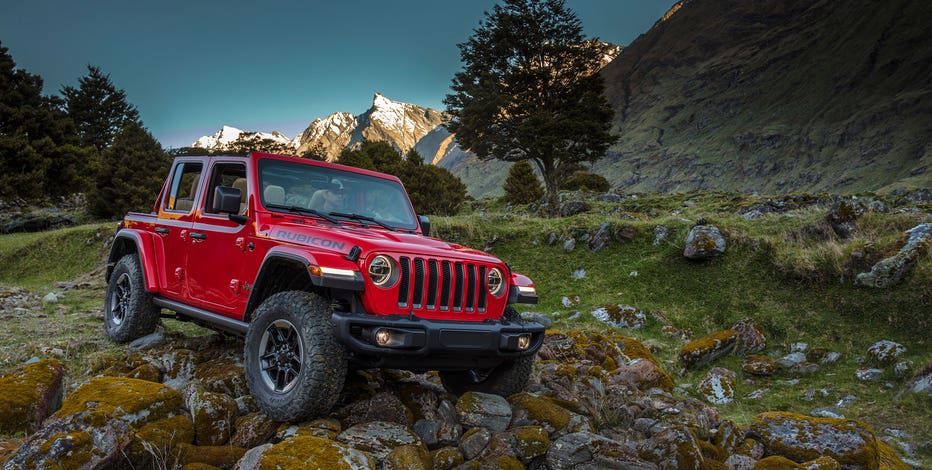 2018 Jeep Wrangler (Jeep/FCA US)
Jeep redesigned its iconic SUV for the 2018 model year, overhauling the interior and adding new engine options and technology. The Wrangler is also known for its off-road capability. Sales of the Wrangler are on fire this year, growing 32% year-over-year through July. Prices start at $28,190 including destination fees.
Jeep Grand Cherokee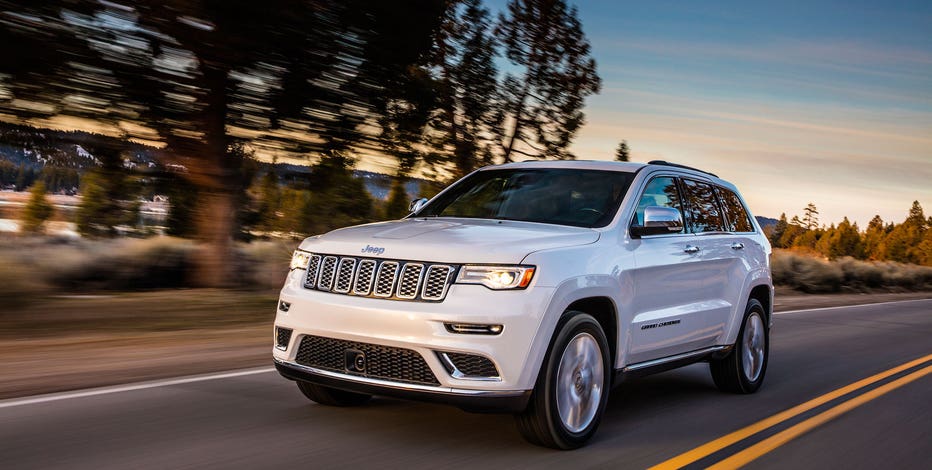 2018 Jeep Grand Cherokee Summit (Jeep/FCA US)
Autotrader notes that the Grand Cherokee, starting around $31,000, is a little more civilized than the Wrangler but still offers serious off-road capability. Buyers will also find a refined interior and strong vehicle performance, the car-shopping website said.
Toyota 4Runner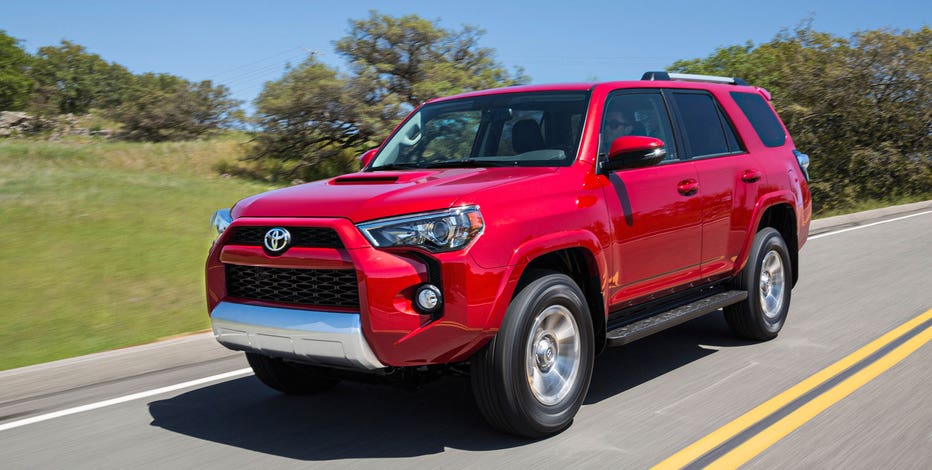 2018 Toyota 4Runner (Toyota)
The 4Runner is a throwback SUV with its body-on-frame design. Autotrader said it performs well off-road when equipped with four-wheel drive, and there's ample space for both passengers and cargo. The 4Runner's starting price is $35,855 for the 2018 model.
Chevrolet Tahoe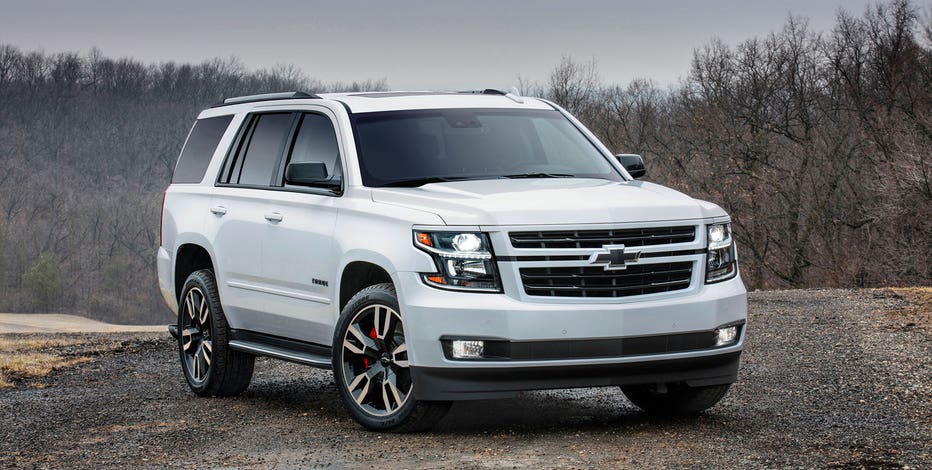 2018 Chevrolet Tahoe RST (General Motors)
Chevrolet's full-size SUV is a versatile model that can serve as a family car, rugged work vehicle or comfortable daily driver for commuters. The Tahoe is one of the longest-lasting vehicles on the road, thanks to a strong reliability record and owner satisfaction. The 2018 Tahoe starts at $48,795.
Ford Explorer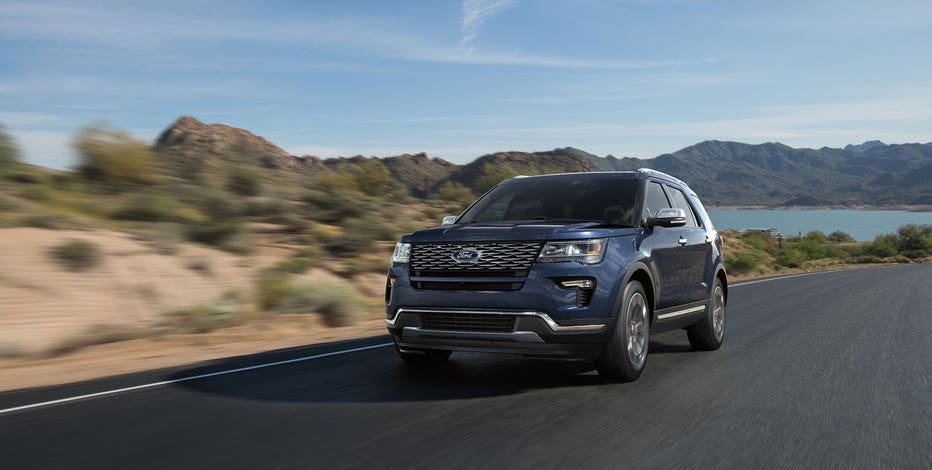 2018 Ford Explorer (Ford)
The Explorer has the functionality of an SUV while offering the driving characteristics of a car, making it a comfortable vehicle for families. The 2018 Explorer's starting price is $33,135.
Honda CR-V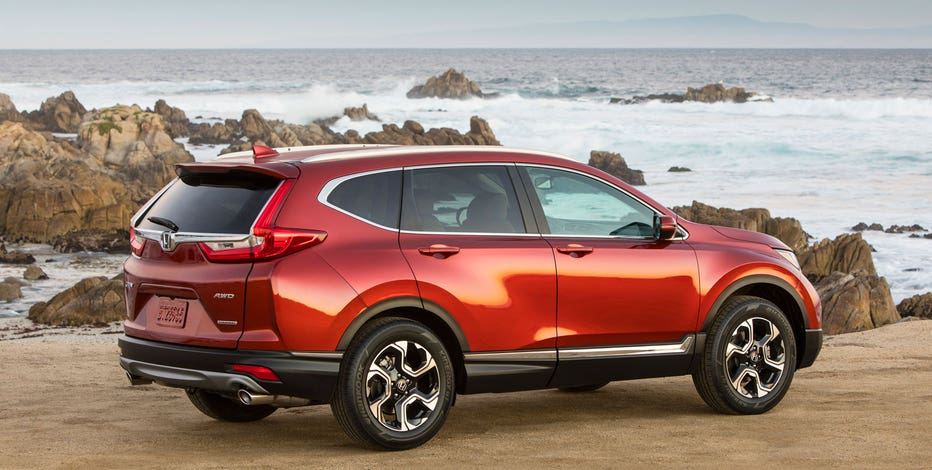 The CR-V lives up to Honda's reputation for building affordable, practical cars that offer strong value, Autotrader said. The compact crossover starts at $25,245.
Chevrolet Suburban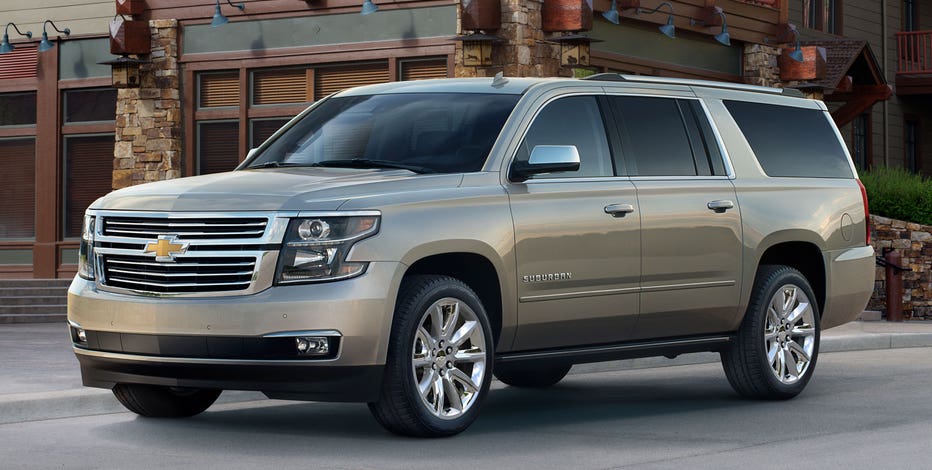 2018 Chevrolet Suburban (General Motors)
The large Suburban can do it all, from hauling up to nine passengers and cargo to towing trailers and boats. Prices for the 2018 version start at $51,495.
Toyota Highlander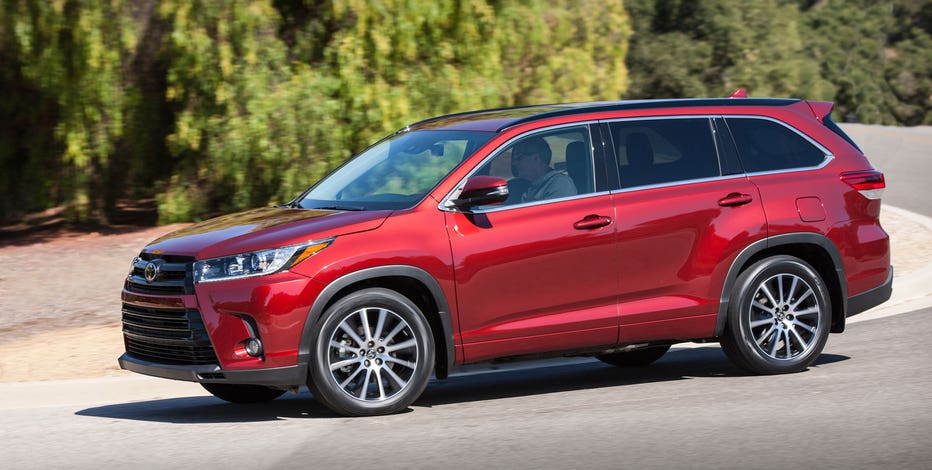 2018 Toyota Highlander (Toyota)
Autotrader noted that one of the Highlander's desirable features is Toyota Safety Sense, a package that includes automatic high-beams, pre-collision system, lane departure alert and dynamic radar cruise control. For buyers that put a premium on fuel economy, Toyota offers a hybrid version of the SUV. Prices start at $32,275.
GMC Yukon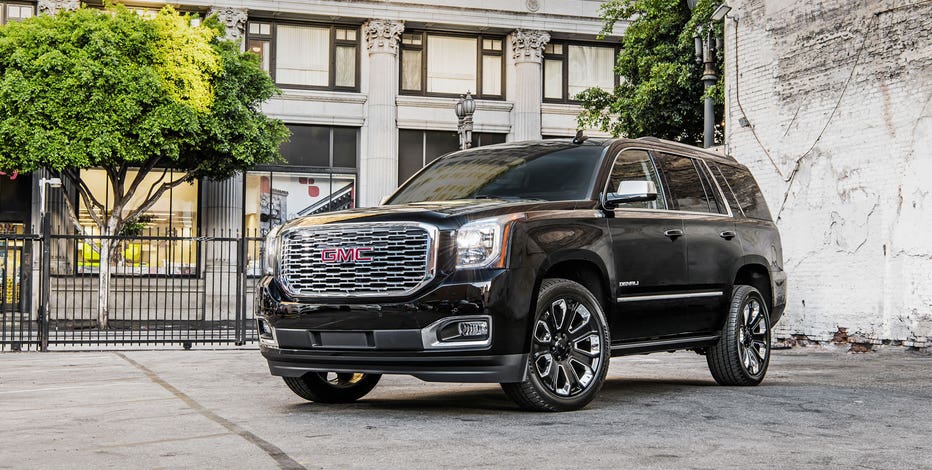 2018 GMC Yukon Denali Ultimate Black Edition (General Motors)
GMC's upscale Yukon offers the same versatility and toughness of the Tahoe with a premium look, Autotrader said. Buyers looking for a luxury SUV with all of the bells and whistles can choose the top-of-the-line Denali trim. The base model starts at $50,395.
Honda Pilot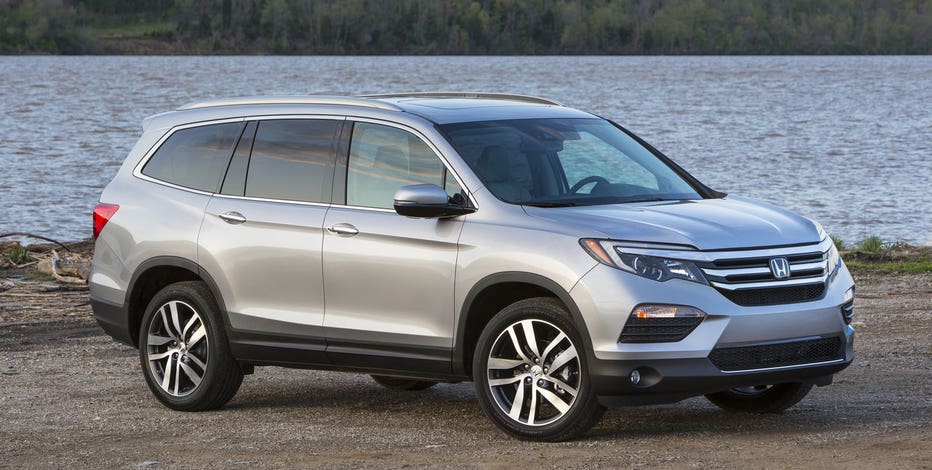 The midsize Pilot is a good option for families looking for a roomy SUV with plenty of safety features. Autotrader also said the Pilot is a practical, affordable option for SUV shoppers with a starting price of $31,895.