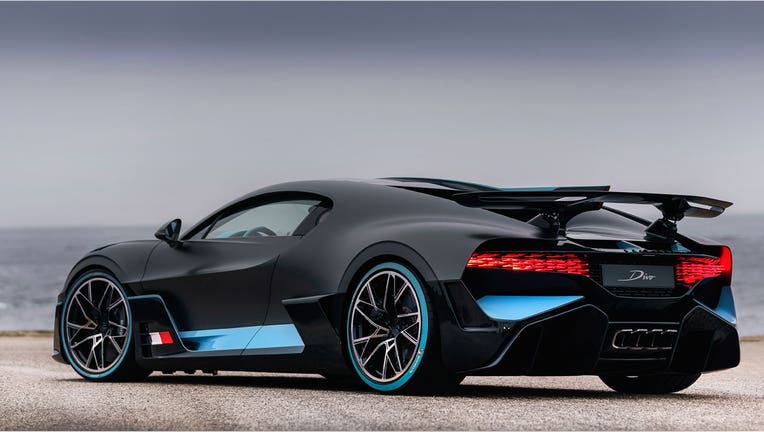 Bugatti has outdone itself with its newest limited-edition supercar.
The French sports car maker displayed the Bugatti Divo at this week's Paris Motor Show. The Divo, named after racing driver Albert Divo, costs a whopping 5 million euros – more than $5.7 million. That's equal to about three Ferrari Monzas.
The Divo's massive 8-liter, 16-cylinder engine produces 1,500 horsepower. The car's top speed is capped at 236 mph, and it boasts a zero-to-62 mph time of 2.4 seconds.
Bugatti, a division of German auto giant Volkswagen, offered just 40 Divos to current owners of the Chiron. The company said all 40 examples sold out "immediately upon the start of presentations" to potential buyers.
The Chiron, a predecessor to the Divo, sold for more than $3 million after it launched in 2016.
Bugatti said it will begin production of the Divo next year, while deliveries will start in 2020.