Uber exec says new teen feature is safe while some raise safety concerns
Uber's new feature allows teens to call a ride on their own.
This week, Uber rolled out a new feature that will allow teenagers to call a ride and get in the car without an adult. Still, some worry about how safe the new option is.
While it's common knowledge that teens have used rideshare apps alone by lying about their age or using an adult's profile, Uber says this new feature now allows them to do it with several safety measures in place. 
The vice president of product development for Uber, Sachin Kansal, says this is a solution to an "unsolved problem" of kids with places to go and parents who can't get them there.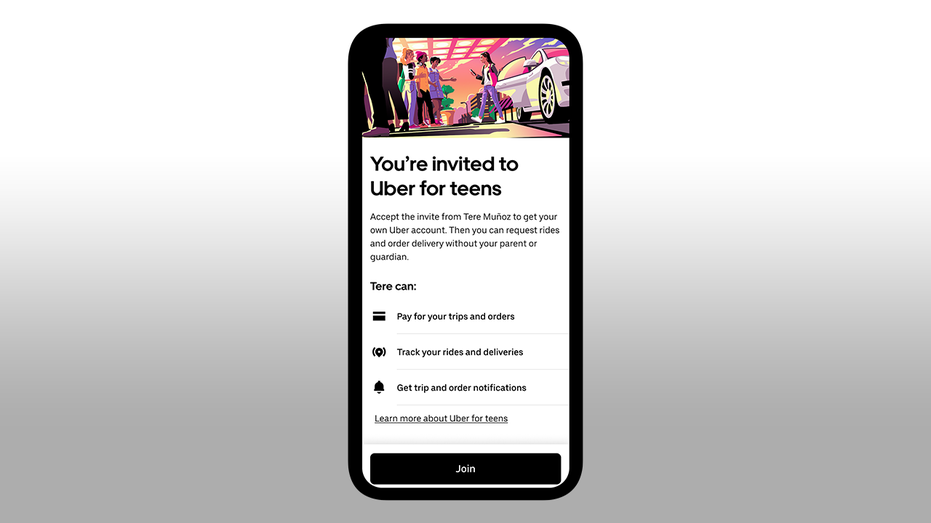 "In solving that problem, we knew that we have to base it on a foundation of safety," says Kansal. Uber consulted with Safe Kids Worldwide, a nonprofit organization, on how to make the program as safe as possible before rolling out the new feature in more than a dozen major U.S. cities.
UBER LETS TEENS CREATE SUPERVISED ACCOUNTS
The president of Safe Kids Worldwide, Torine Creppy, tells Fox News her organization worked on the safety aspect with Uber to help create equitable transportation. "This will allow opportunity for access, for all families," Creppy explains.
Ticker
Security
Last
Change
Change %
UBER
UBER TECHNOLOGIES INC.
38.45
+0.50
+1.32%
Some examples of Uber's safety measures include parents being able to track the Uber's location in real-time and optional audio recording during the entirety of the ride.
As for the drivers, Kansal says not everyone is eligible. "They need to be an experienced driver on our platform, and they need to be highly rated," he explains. 
Kansal added that an experienced driver is someone who has had hundreds and hundreds of trips. Background checks are also done for all drivers regardless of who their passenger is.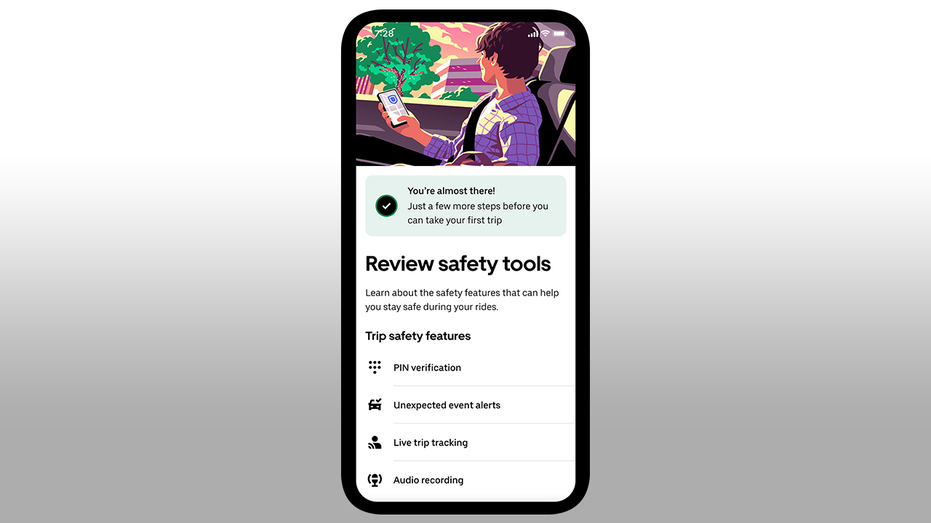 Despite the safety measures from Uber, there are still concerns about a child riding in a car one-on-one with a stranger. 
HOW LYFT, UBER DIFFER AS RIDESHARE WARS ESCALATE
One parent in Atlanta, Jane Kim, tells Fox News, "I think it's dangerous for them because they are so young." She says she wouldn't let her son ride alone if he were 13 years old. 
Lejon Paynes, also living in Atlanta, agrees. When asked about the safety features in place, he says, "I think that's a good safety feature, but I also feel like there's still going to be concerns with it anyway because it's still a very young age."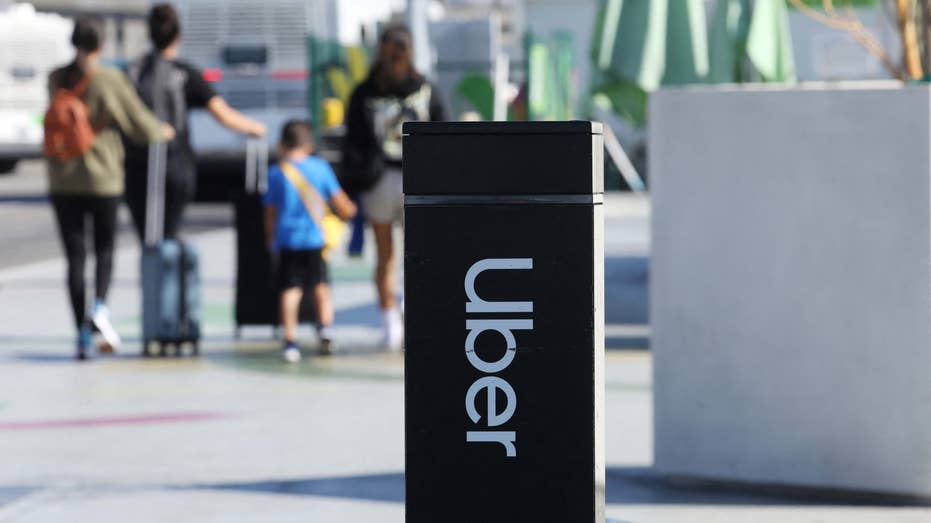 So, what could go wrong? Jennifer Stein, the executive director for Prevent Child Abuse America's Georgia chapter, gives insight into one possibility. She says allowing teens to ride alone gives an opportunity to predators "that want to groom and nurture a relationship with the use of a very vulnerable population."
There's still the opportunity for predators "that want to groom and nurture a relationship… what could happen if they exchanged information and continue to have a relationship outside of their ride?"
Stein says, "there are concerns we need to think about… what could happen if they exchanged information and continue to have a relationship outside of their ride?"
Stein suggests a written and signed pledge from drivers saying they will commit to not exchange contact information with any teen passengers as one preventative measure. 
Part of Uber's community guidelines do say that contact between a driver and passenger should end when the trip is complete. The policy says contact information should not be shared. 
PARENTS SEEKING 'DUMBPHONES' TO KEEP KIDS SAFE FROM SOCIAL MEDIA
Despite the concerns, Kansal insists that safety is a top priority for Uber and says that it plans to not only keep an eye on the safety of these new teen rides, but on all riders.