Tom Cruise was only 'Top Gun' actor who could handle g-force: report
'Top Gun: Maverick' cast spent months training to fly
While Tom Cruise was feeling "the need for speed" during the filming of "Top Gun," other actors were feeling the need to vomit, producer Jerry Bruckheimer told The Hollywood Reporter.
Bruckheimer, who is also a producer on Paramount's upcoming sequel "Top Gun: Maverick," told the Reporter that they spent three months training the actors for the g-forces so they could shoot in real F-18s.
THIS NAVY VETERAN'S ADVICE FOR THOSE TRANSITIONING INTO CIVILIAN LIFE
"On the first movie, we were using F-14s," he said. "We put all the actors in there and every one of them threw up."
Only Cruise took to the intense flying, Bruckheimer told the Reporter.
SEE TOM CRUISE REPRISE HIS ROLE IN 'TOP GUN: MAVERICK' TRAILER
"We spent a fortune on filming them in a cockpit and the only stuff we could use was the stuff we had from Tom," he said. "He could handle the g-forces. The rest of them, their eyes were rolling in the back of their heads."
"Maverick" is likely to be a big moneymaker after it releases on June 26. The original grossed more than $353 million worldwide, according to Box Office Mojo, and adjusted for inflation it remains Cruise's top-grossing title.
Cruise is reprising his role as Pete "Maverick" Mitchell for the sequel, but he'll reportedly be acting as a veteran instructor helping a new generation of pilots in the new flick.
GET FOX BUSINESS ON THE GO BY CLICKING HERE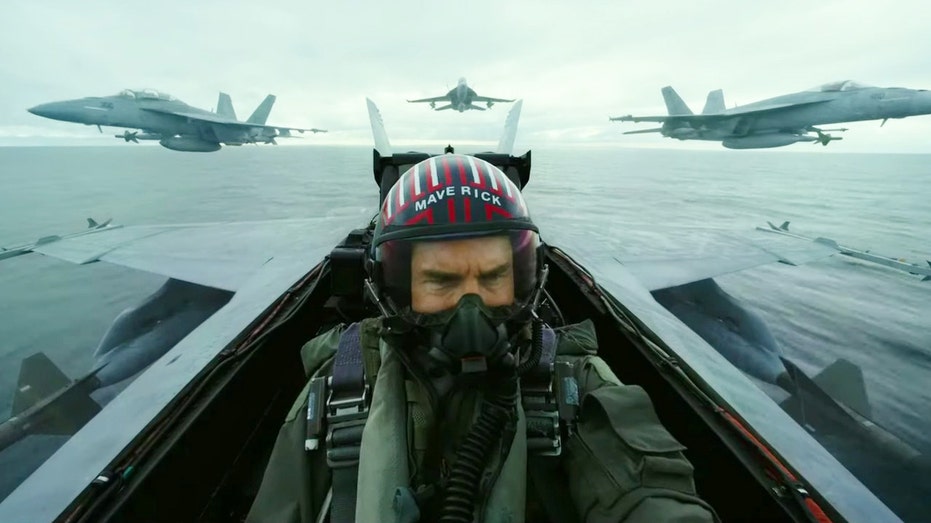 WHAT IS TOM CRUISE'S NET WORTH?
He was as enthusiastic shooting the sequel as he was during filming of the 1986 original movie, calling Bruckheimer late at night to go over scenes being shot the next day, the producer told the Reporter.
"He's into every single detail. And I love it," he told the Reporter. "He'll call me and say, 'Jerry, you know what mix? That door [closing] — it's too loud.' It's great."