Prince Andrew uncooperative in Epstein probe: Officials
Federal prosecutors have not heard back from Andrew, the Queen's second son, despite their request to interview him
Federal law enforcement, including the FBI, are seeking to interview Prince Andrew, the Duke of York, over his alleged ties to now-deceased convicted sex offender Jeffrey Epstein, officials said Monday.
WHAT IS PRINCE ANDREW'S NET WORTH?
U.S. Attorney Geoffrey Berman told reporters Monday that federal prosecutors have not heard back from Andrew, Queen Elizabeth's second son. Despite their request to interview him, the duke has"provided zero cooperation" in their efforts, Berman said, at a news conference outside Epstein's New York mansion.
BBC'S PRINCE ANDREW-CENTERED SPECIAL REVEALS NEW DETAILS IN EPSTEIN SEX SCANDAL
"Jeffrey Epstein couldn't have done what he did without the assistance of others, and I can assure you that the investigation is moving forward," Berman said.
Andrew had previously suggested he would be willing to cooperate with the investigation.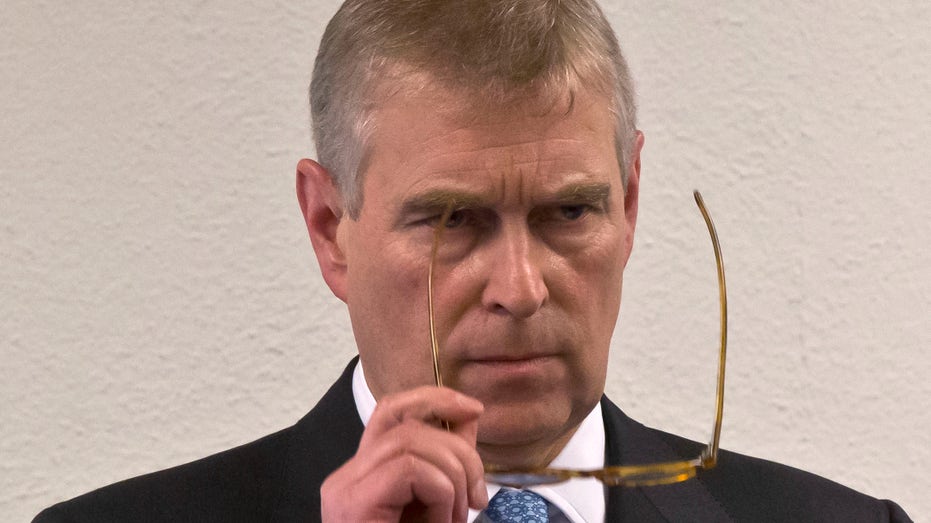 The 59-year-old announced last November he would be stepping "back from public duties for the foreseeable future," with the permission from the queen.
"It has become clear to me over the last few days that the circumstances relating to my former association with Jeffrey Epstein has become a major disruption to my family's work," he wrote, in part. He added: "I continue to unequivocally regret my ill-judged association with Jeffrey Epstein."
Epstein and Andrew were reportedly friends for more than a decade but their relationship soured after they photograph was blasted on the front page of the New York Post in February 2011, CNN reported, citing three sources with direct knowledge.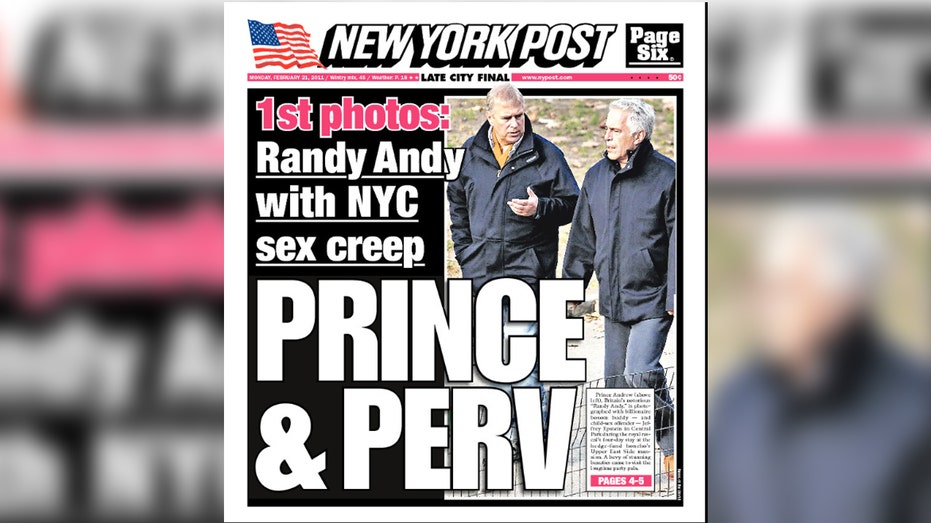 "Randy Andy with NYC sex creep," the February 2011 cover reads, along with the unflattering title: "PRINCE & PERV."
Epstein was arrested in July 2019 on charges of sex trafficking of a minor and conspiracy, but his criminal case was dismissed weeks later when he was found dead in his federal jail cell at the Metropolitan Correctional Center in New York City.
Medical examiners determined he had committed suicide by hanging, but forensic experts and federal investigators are still probing many of the circumstances.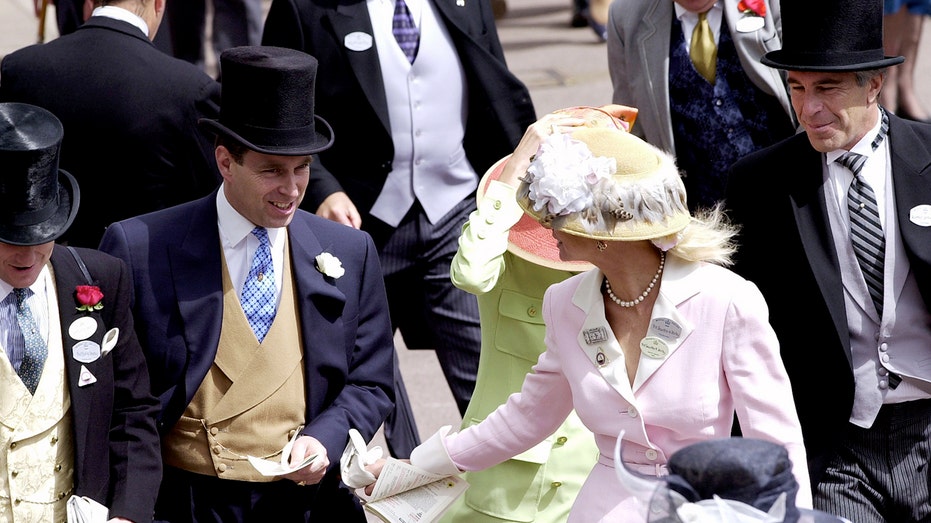 GHISLAINE MAXWELL, NAOMI CAMPBELL CALLED OUT BY EPSTEIN ACCUSER
Despite his widely reported association with Epstein, as well as the financier's gal pal, Ghislaine Maxwell, Andrew's former protection officer told The Mirror over the weekend he believed the duke would come out of the Epstein controversy unscathed.
"Even if the FBI request information from the Royal Protection Command, they will get a big fat no," Paul Page told the outlet. "They're not going to get any documentation from the British police in terms of Prince Andrew's movements or anything else."
Page, who worked as one of Andrew's protection officers from 1998 to 2009, also told The Mirror that Maxwell visited Andrew at Buckingham Palace as many as four times a day and sometimes picnicked with the duke on the royal grounds.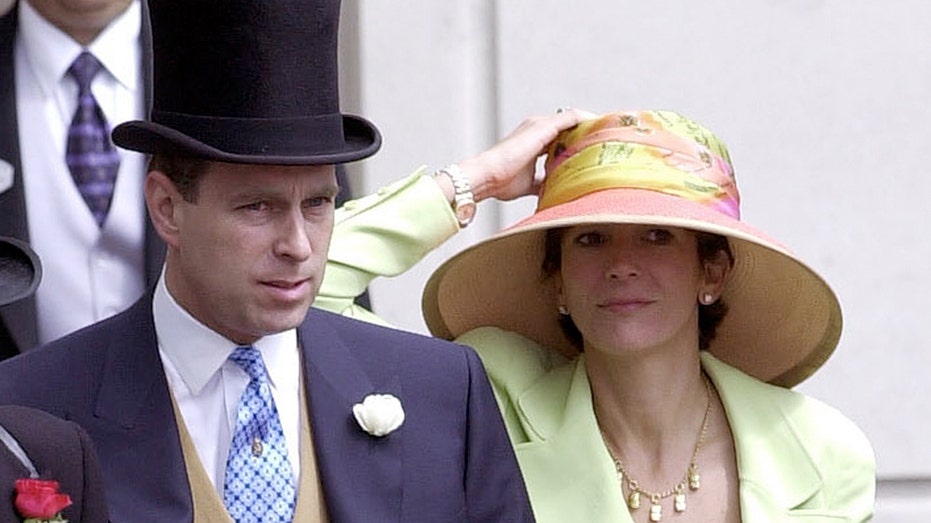 Page told the U.K. outlet the Duke of York would frequently spend time with the British socialite at the palace, but would at times intentionally opt not to sign her name into the guest book, or would spend time with her in the view of the queen's bedroom.
BILL CLINTON PHOTOGRAPHED ABOARD EPSTEIN'S 'LOLITA EXPRESS'
"We've got a guest coming for Andrew but the name is not to be entered in the book," Page said he was told at the time, according to The Mirror. "That was about 2001."
Maxwell has long been accused of acting as one of convicted sex offender Jeffrey Epstein's associates and alleged co-conspirators. She has known the duke for decades, according to the report.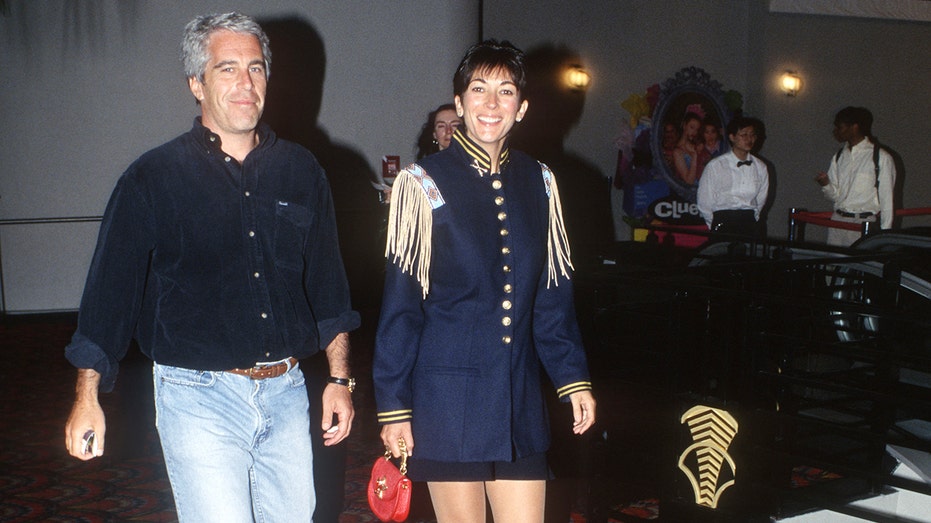 GET FOX BUSINESS ON THE GO BY CLICKING HERE
On that day in 2001, as Page recalled, Maxwell was driven to the palace in a Range Rover and security let her in.
"Half an hour after that me and my colleague walked through the garden to go back to the police lodge and he was having a picnic with her by the summer house, opposite the Queen's ­bedroom window," Page told the Mirror. "One of my colleagues saw her come in and out the Palace four times in one day."
Maxwell is seen in a photograph with Andrew and one of Epstein's accusers, Virginia Roberts Giuffre, who has accused Maxwell and the now-deceased financier of forcing her into sex with the royal when she was 17.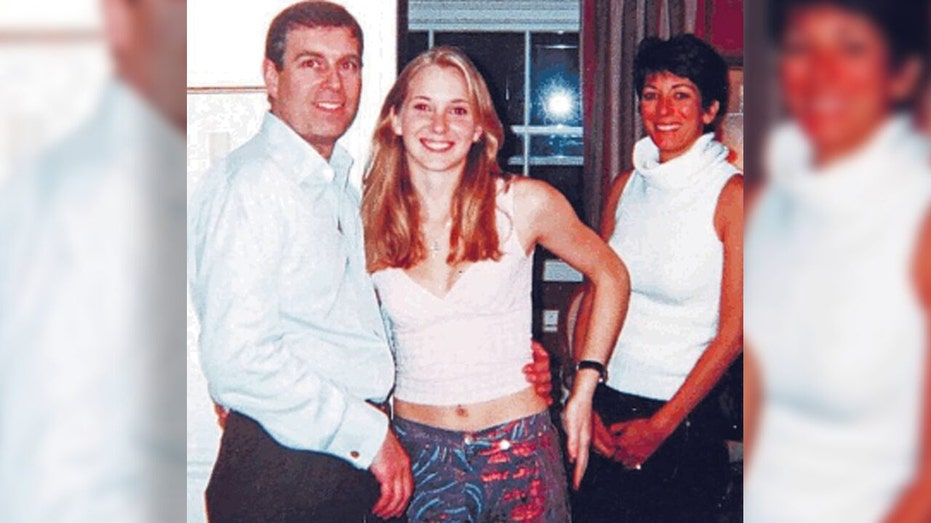 Giuffre told BBC's "Panorama" she was instructed by Maxwell to have sex with Andrew during a trip to London in March 2001 when she was 17.
"Ghislaine tells me that I have to do for Andrew what I do for Jeffrey and that made me sick," she said during the December interview, later adding: "Well there was a bath and it started there and then it led into the bedroom and it didn't last very long, the whole, entire procedure. It was disgusting. He wasn't mean or anything but he got up and said, 'Thanks.'"
The BBC also revealed a 2015 email from the duke to Maxwell, in which he writes that he has questions "about Virginia Roberts."
Maxwell later responded: "Have some info – call me when you have a moment…"
Andrew "emphatically denied" Giuffre's claims. The Duke of York told the same network in November he had no recollection of meeting the then-teenager.
FOX News' Jake Gibson and The Associated Press contributed to this report.