North Carolina man wins $1M on lottery scratch-off, his second big prize of 2023
Cedric Bass of Kannapolis, North Carolina, has won the lottery again after winning three months ago.
A North Carolina man won a $1 million prize after scratching off a North Carolina Education lottery ticket.
The winner, Cedric Bass, a resident of Kannapolis, bought the lottery ticket during a trip to the grocery store, according to a news announcement made by the North Carolina Education Lottery on April 17.
Bass had reportedly stopped by Willow Oaks BP on George W. Liles Parkway in Concord, to pick up the $10 VIP Platinum ticket.
GRANDMA GIVES GRANDSON $1 MILLION CALIFORNIA SCRATCHERS TICKET FOR 18TH BIRTHDAY, WINS BIG
And this isn't the first time Bass has taken home a lottery win — he won the Cash 5 drawing on January 6.
"Bass matched all five white balls in the Jan. 6 drawing and won $182,073 after splitting the jackpot with another winner," the lottery agency's new release stated.
Bass arrived at the North Carolina Education Lottery headquarters on April 14 to claim his $1 million prize, the agency reported.
FLORIDA WOMAN WINS $2 MILLION LOTTERY PRIZE DAY AFTER DAUGHTER'S LAST BREAST CANCER TREATMENT
He had the option to either receive the prize "as an annuity of $50,000 over 20 years or a lump-sum of $600,000," the release stated.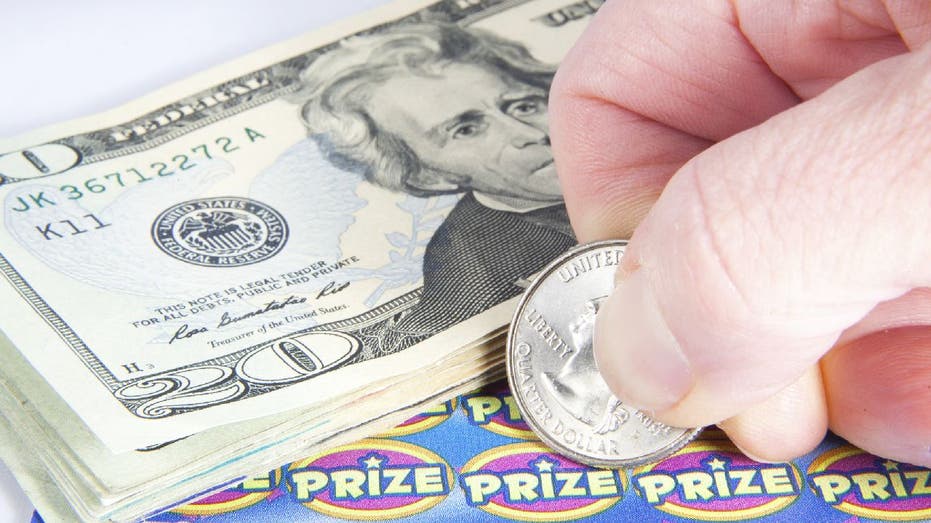 Bass chose the lump-sum amount of 600,000 and, following tax withholdings, took home $427,503, the North Carolina Education lottery stated.
The North Carolina Lottery's VIP Platinum game debuted last month and has only five $1 million top prizes — three prizes have yet to be claimed, according to the agency.
VIRGINIA MAN WINS $100K IN LOTTERY AFTER  PLAYING SAME NUMBERS ON 20 TICKETS
The scratch-off games help the lottery raise an average of over $2.5 million a day for education. Last year, the North Carolina Education lottery reportedly raised over $15.6 million for Cabarrus County.