Job test today: How do you ask the boss for a better title?
Asking for a new title shows initiative but keep your company's policies in mind — here's what to know
Your job title tells the story of the scope of the work you do and indicates your professional role in your company. 
If you're seeking a higher job title, even in today's tough times — you probably need to reach out to your boss and make this request directly. 
A variety of human resources professionals weighed in on the career conundrum of how to ask for an elevated job title no matter what time of year or how the economy is doing (with some caveats — keep reading). 
CAREER CHALLENGE: HERE ARE THE SMARTEST WAYS TO TRANSITION SMOOTHLY TO A NEW MANAGER
These HR pros shared some ways to handle this issue.
In some cases, a tweak to a title may help springboard your career and increase your salary. 
Even so, workers need to keep the larger picture in mind and approach the topic with care.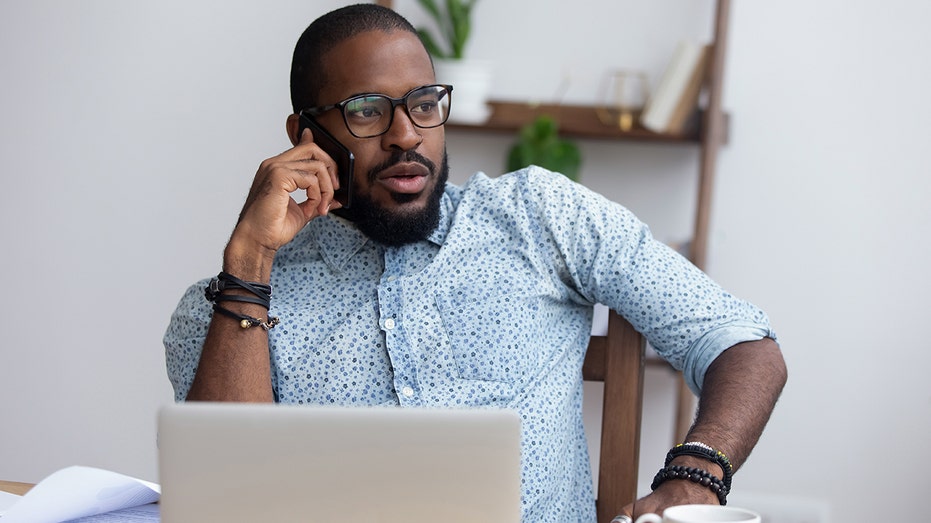 Here are a few of the top questions and answers on this subject.
What's in a job title, really? 
Your job title captures your identity at your company — and it can impact your pay, your responsibility and even your future career path.
"Job titles have gone through many iterations, with some companies getting creative with their names," said Christina Morrison, a Boston-based manager of HR services with Insperity, which is heaquartered in Houston, Texas. 
CAREER CHALLENGE: SHOULD YOU SOCIALIZE WITH YOUR BOSS OUTSIDE THE WORKPLACE?
"No matter how creative the title, it should represent a specific job description, which is associated with specific responsibilities. In turn, the responsibilities of the title should denote seniority."
Should you discuss a job title change only during a review?
Broadly speaking, the answer is no, according to some HR professionals. You don't have to bring up the subject of a job title upgrade (and possible raise that would go with it) only during a yearly review.
However, companies — depending on their size, their organization, their business plans — vary in how and when they will handle or address this and other related subjects.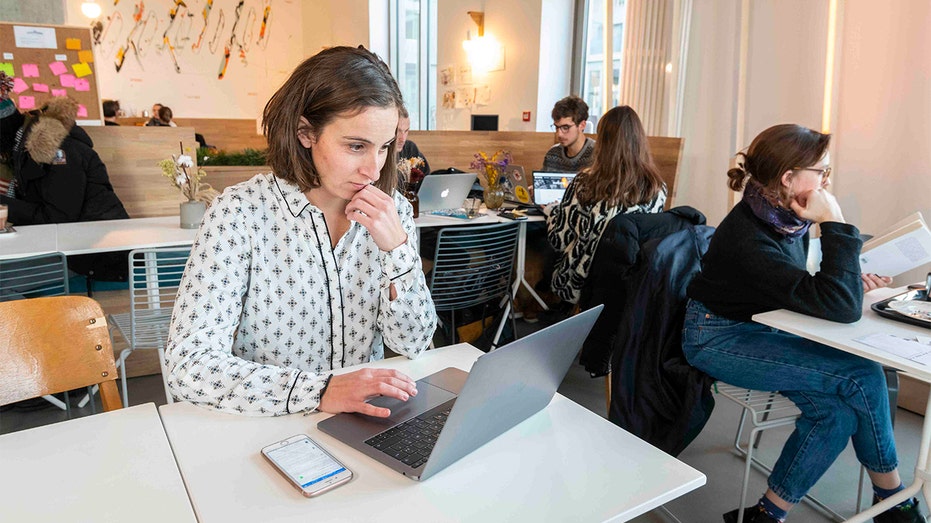 The needs of a business come first. Keep your particular employer's or manager's practices in mind — and follow the guidelines that have been issued by your HR department or your division's management. 
Regarding work check-ins: "The future of [these] is much more frequently than once a year — and that goes for career development conversations, performance reviews and even pay adjustments," said Jessica Kriegel, chief scientist of workplace culture with Culture Partners in Sacramento, California. 
FORGET 'QUIET QUITTING': NOW WORKERS ARE STRESSING OUT COLLEAGUES WITH 'QUIET CONSTRAINT'
So this can and should be, she said, "an ongoing conversation that can be brought up at any time."
Follow the guidelines that have been issued by your HR department or your division's management. 
Kriegel advised, though, that asking for a job title upgrade (and a raise) should be done for the right reasons. 
"Asking for a raise has to do with explaining the value you bring to an organization," she said.
"So don't just ask for a raise because your peer got a raise, or because you've been with the company for a [certain] time. Ask for a raise because you have created value." 
Are there special protocols to follow?
Morrison said it's important for employees to gather facts first. 
For example, employees can show how they already work — and provide results at the elevated level. 
CAREER CHALLENGE: HOW SHOULD YOU HANDLE A LAZY CO-WORKER?
Once an employee has talking points about how he or she may be qualified for a new position, Morrison advised setting a time to speak with a supervisor and mentioning the career growth topic. 
"This will allow a manager to prepare appropriate questions," she said.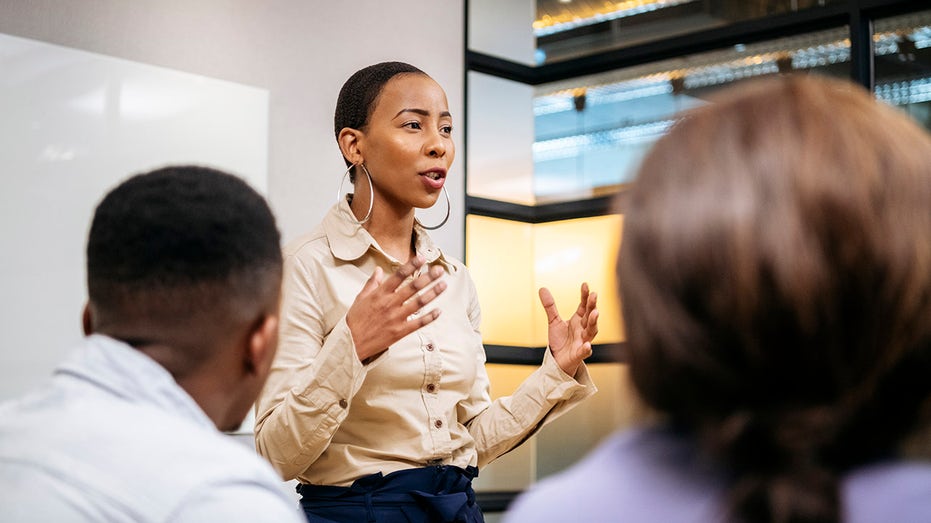 In addition, it's vital for employees to realize this will likely be one of many conversations with their manager, since determining a title change or promotion may need to go through additional layers, she said.
Also worth emphasizing: Many companies will entertain issues like this only at certain times of year. Know your organization.
What kind of research should you do?
When asking for an elevated job title, it's vital to know the responsibilities of the new position.
"Once these are known, the employee can provide the needed information to a manager to make the case for the new role," said Morrison.
Great managers want their employees to grow within the organization.
The best way to make an argument for a job title boost, Morrison indicated, is to show how you're already doing the job you desire and beyond. 
"Showcasing your value and your commitment or loyalty to the company is paramount," she explained. 
MAJORITY OF WORKERS REGRET QUITTING DURING 'GREAT RESIGNATION'
If you're asking for an elevated job title, an increase in salary is often part of this exchange, said experts. "Most employers have a pay range associated with each title," Morrison said. 
When discussing the new job's responsibilities and your accomplishments, be prepared with the research surrounding this pay range, which may come from online research or from recruiters who have reached out.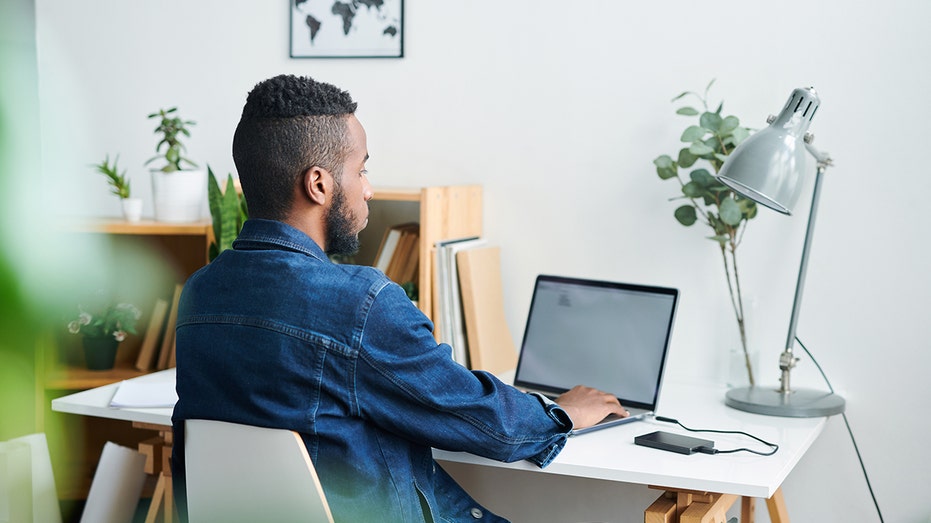 "This will help start the conversation so the employee and manager can discuss the specifics surrounding the organization's pay scale," Morrison added. "Again, this is a conversation that may also include other benefits or a bonus structure."
Great managers want their employees to grow within the organization, said Morrison. 
"When discussing a promotion, it never hurts to discuss how the manager has helped foster his or her own growth," she said.
How do you handle a 'no' answer?
There is always the possibility the answer may be no — or "no, not at this time." 
"This is an opportunity for employees to ask how they might achieve a promotion and set measurable goals and a growth plan," said Morrison, if they don't have one already. 
"Once these goals are set, request regular check-ins to address the progress."
Above all, stay positive, focused and professional. 
Also, keep in mind that a "no" may be because there is no open position available in the division or the organization at this time.
CLICK HERE TO SIGN UP FOR OUR LIFESTYLE NEWSLETTER
Still, "letting your manager know you're interested in a new position once available shows initiative," added Morrison. 
"Many businesses would rather promote from within, so they may be ready to look to you once the business timing is right."
CLICK HERE TO READ MORE ON FOX BUSINESS
Also, spend some time reviewing your company's employee handbook, and take advantage of trainings or job growth events that may be offered. 
Above all, stay positive, focused and professional, no matter what the outcome of a question or conversation.