Gwyneth Paltrow name-drops wrong cruise line partner, jokes: 'I'm on mushrooms'
The 'Goop' founder said Royal Caribbean instead of Celebrity Cruises while promoting 'Goop at Sea' cruise on 'Late Night with Seth Meyers'
Gwyneth Paltrow dogged a partnership-wreck.
The founder of health and wellness empire Goop appeared on "Late Night with Seth Meyers" Wednesday to promote her new Netflix show and upcoming cruise but accidentally name-dropped the wrong cruise line.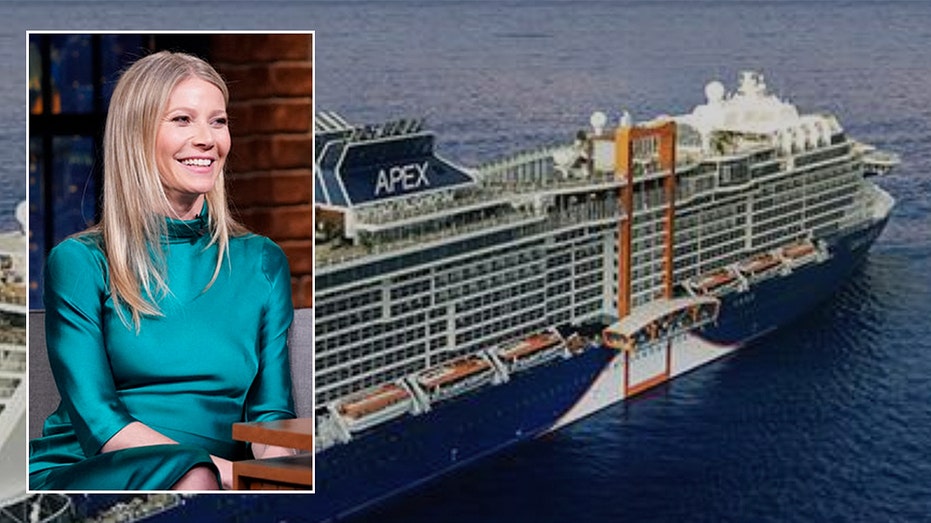 The blunder happened when Meyers asked "The Politician" actress if she had ever been on a cruise.
"I have never been on an actual cruise," Paltrow admitted, adding: "I've always wanted to do it. We were approached by Royal Caribbean to do a collaboration with them – a wellness one – and so we're really excited about it."
The lifestyle guru announced earlier this month Goop would be partnering with Celebrity Cruises (not Royal Caribbean) for a wellness-themed trip dubbed "Goop at Sea." Meyers continued to ask what a "wellness cruise" entailed when Paltrow realized the flub.
CRUISE SHIPS INVEST BILLIONS IN EXTREME VACATION EXPERIENCES
"I think I just said Royal Caribbean instead of Celebrity Cruises," she acknowledged, joking: "I got the cruise wrong because I'm on mushrooms."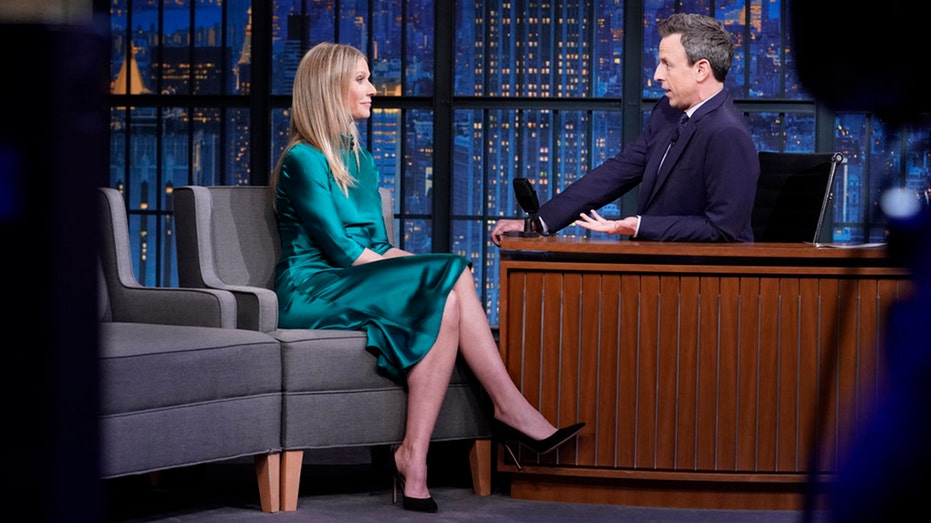 Meyers quipped they could "edit" the mistake out, but Paltrow still seemed confused about which cruise line her brand was partnering with. "It's Celebrity Cruises, right?" she asked someone off camera. "Is that right? It is, right? I feel like I'm hallucinating."
Then, Paltrow attempted a second take at the promo: "I'm so excited. We're going to do this amazing wellness cruise with them, a collaboration," Paltrow joked to the audience. "Mushrooms anyone?"
MARTHA STEWART MOCKS GWYNETH PALTROW'S 'VAGINA-SCENTED' CANDLE: 'I WOULDN'T BUY IT'
Royal Caribbean and Celebrity Cruises did not immediately return requests for comment.
The 47-year-old businesswoman chatted with Meyers about her multifaceted empire, which includes her wellness website, Goop podcast, a Goop kitchen and Goop shop selling her headline-making $75 vagina-scented candle mocked by Martha Stewart and critics on social media.
The "Goop at Sea" ship sets sail out of Barcelona, Spain, this August. Passengers will get to sail through Spain, France and the Italian Riviera on board the Celebrity Apex 11-night cruise with Paltrow and a roster of Goop-appointed doctors and "healers."
It's the latest in a number of experiential Goop events. The lifestyle guru recently launched "Goop League" offering mini-workouts from boutique fitness studios and trainers in cities like Austin, Texas, and San Francisco last year.
Paltrow has carved out a piece of the $4.2 trillion global wellness industry. Paltrow's Goop empire is worth a reported $250 million. And her endorsements translate to major sales for brands. Earlier this month Paltrow revealed she was "obsessed" with better-for-you chip brand Siete Foods during an interview on the red carpet at the Golden Globes. "They also make salsa, and they make dips as well. I like the lime-flavored Sietes," she told Ryan Seacrest.
As a result, the brand's website saw 20 times the average traffic during the half-hour that followed Paltrow's Golden Globes interview, and online sales surged by eight times the average amount, the brand told FOX Business.