Ford sees growth in gas-powered vehicles amid EV shift
Ford Blue increasing production and profit
Ford announced an agreement with Albemarle Energy storage on Monday for supplies of enough lithium hydroxide to support the manufacture of batteries for three million electric vehicles between 2026 and 2030.
It's the latest in a string of deals and projects Ford has initiated as it looks to grow its EV portfolio in the coming years.
"With the growing demand for EVs in the United States, our customers are seeking to regionalize their supply chain for greater security, sustainability and lower costs," said Eric Norris, president, Albemarle Energy Storage.
"This agreement exemplifies the industry collaborations and investments required. We're honored to be entering into this strategic partnership with a legendary automotive manufacturer such as Ford."
THE FORD F-150 LIGHTNING IS INVADING NORWAY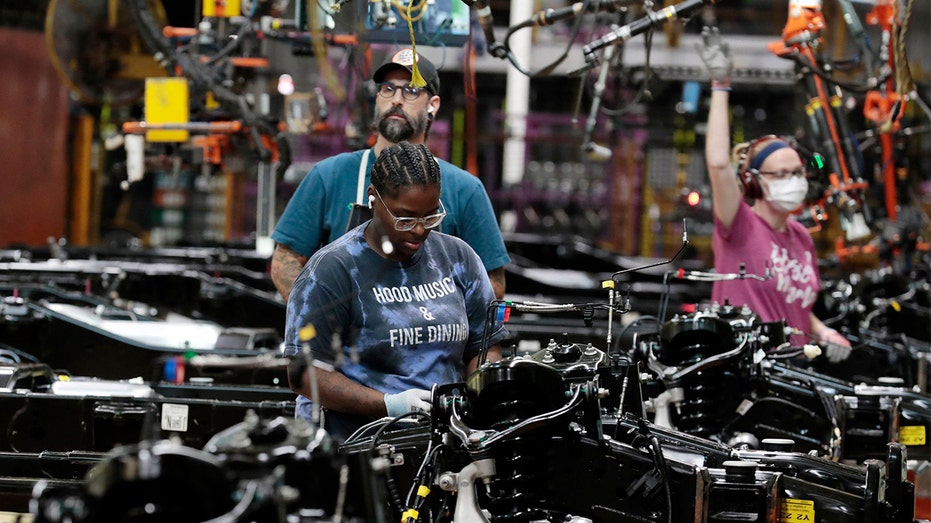 During the automaker's Capital Markets Day event that followed, Ford executives discussed their plans to efficiently build profitable electric vehicles, but also stressed that the company's internal combustion engine business has a bright future and remains primed for growth.
"The Ford Blue lineup is stronger than ever," CEO Jim Farley said. "I don't think people understand the opportunity we have with Blue."
Ford Blue is the automaker's division dedicated to internal combustion engine and hybrid models.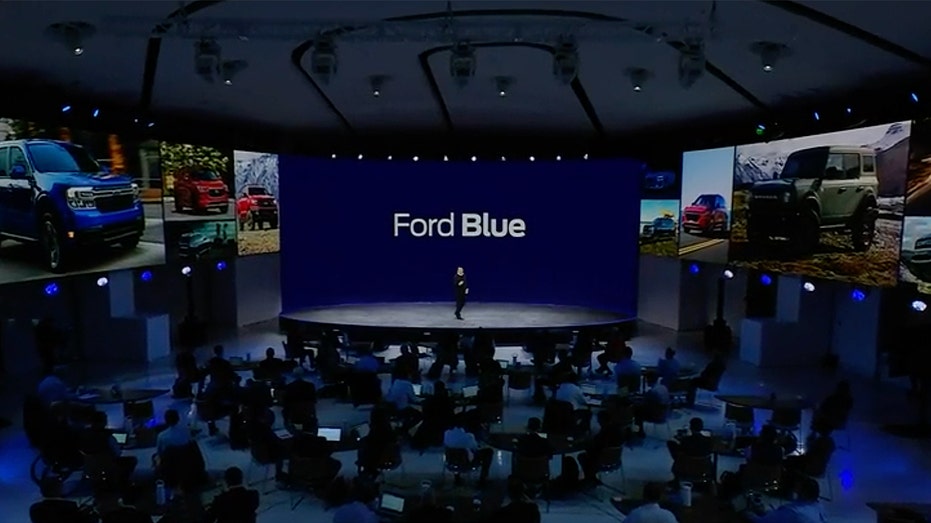 "We believe our combustion and hybrid business is more durable than other automakers' because our iconic products, consumer profile and segments where we compete are unique," Farley said.
Ford Blue President Kumar Galhotra expanded on Farley's remarks and said the division plans to increase production of its models by 160,000 vehicles in the next 10 months.
"The resilience of our product portfolio in the face of EV adoption is remarkable," Galhotra said, highlighting the particular strengths of the internal combustion engine models.
"Broncos are coveted off-road vehicles, they go places you're unlikely to find chargers for EVs."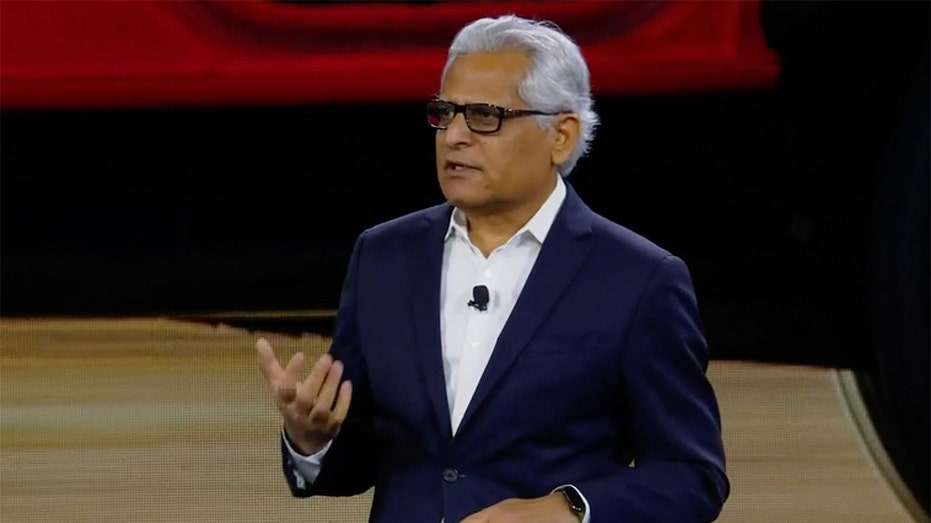 Galhotra said Ford Blue is aiming for an EBIT margin above 10% by 2026, up from 7.2% last year.
Part of that profit will come from the popular, "capital efficient" derivatives of each model.
FORD'S PROFITS RISE ON TRUCK DEMAND BUT EV OUTLOOK SENDS SHARES LOWER
These include the high performance Raptor trim available on the F-150, Ranger and Bronco and the rugged Timberline trim offered on the Explorer and Expedition.
These trims share about 80% of their parts with the standard models, but deliver two to three times the earnings for each dollar invested in the upgrades.
"These vehicles are an expression of our customers' passions and lifestyles, these are not commoditized vehicles, they have serious pricing power," Galhotra said.
GET FOX BUSINESS ON THE GO BY CLICKING HERE
"The strength of our portfolio makes Ford Blue a growth business."