The Ford F-150 Lightning is invading Norway
Sales of the electric pickup begin next year
The Ford F-150 Lightning will soon be driving under the northern lights of Europe.
Ford has announced that it will begin exporting the all-electric pickup to Norway starting next year.
The country of 5.4 million sells the most electric vehicles per capita in the world, and Ford says demand for the truck has been strong.
"I've had customers literally banging on my door and pleading with us to bring the electric pickup to Norway," Per Gunnar Berg, Ford Norway managing director, said.
FORD'S AI-POWERED TECH LETS TRUCKS PULL UP TO TRAILERS BY THEMSELVES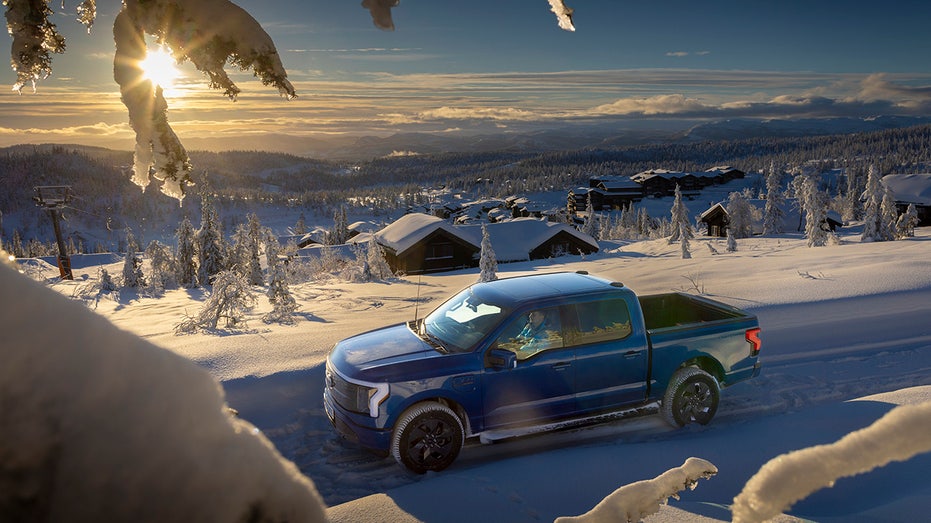 "F-150 Lightning is the perfect match for many customers in Norway -- uniquely capable of quenching our thirst for adventure while embracing our passion for protecting the environment."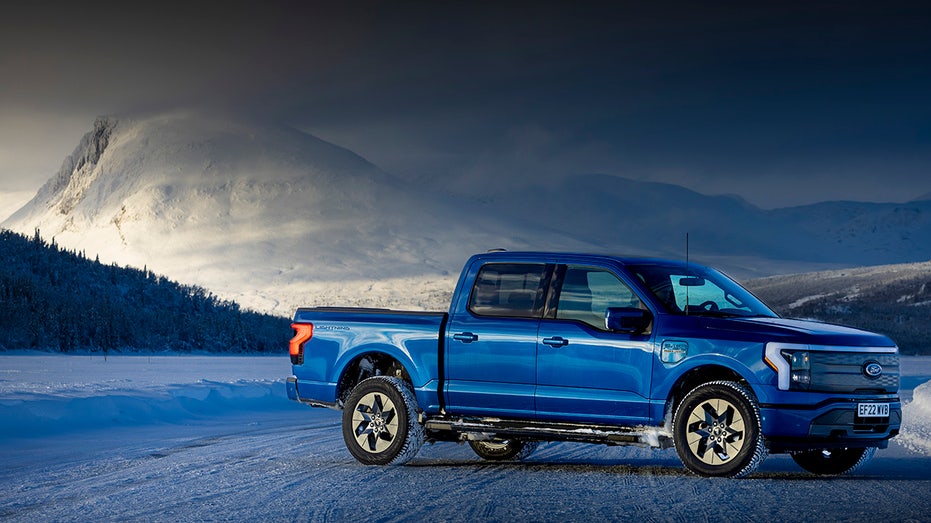 Ford said it expects the F-150 Lightning to be the only full-size electric pickup from a major manufacturer on sale in the country when deliveries begin.
FORD APPLIES FOR PATENT THAT ALLOWS CARS TO SELF-REPOSSESS
Pricing has not been announced, but it will kick things off with a limited edition Antimatter Blue Launch Edition and will make the F-150 Lightning available through its network of 70 dealers.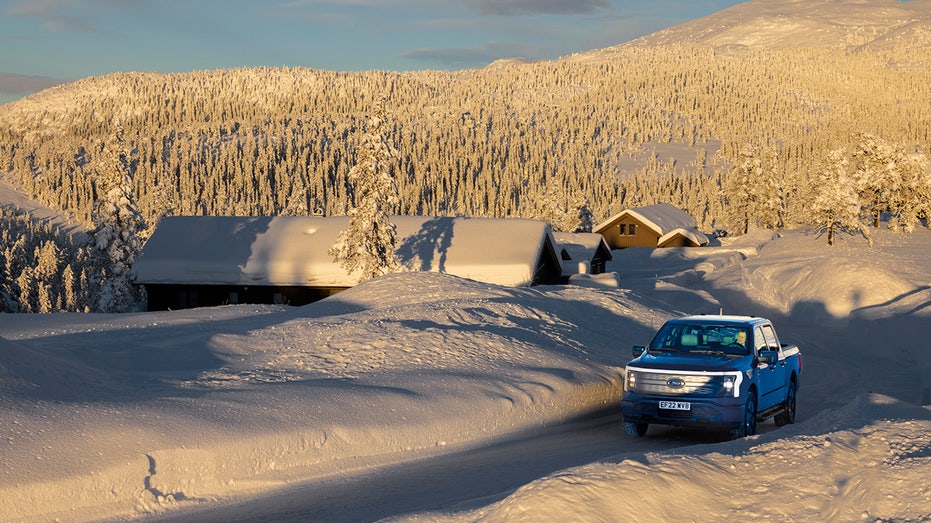 Nearly 175,000 new cars were sold in Norway last year, and 80% of them were electric modes thanks in part to generous sales and import tax exemptions.
GET FOX BUSINESS ON THE GO BY CLICKING HERE
Among them were 4,226 examples of the Ford Mustang Mach-E electric SUV, which has been available in the country since it was launched in 2021.