Gwyneth Paltrow 'vagina-scented' candle woos Elton John
Goop's $75 'This Smells Like My Vagina' candle is selling for up to $250 on eBay
Elton John is a fan of Gwyneth Paltrow's sold-out vagina-scented candle.
The "Candle in the Wind" singer apparently can't get enough of the Goop founder's "This Smells Like My Vagina"-scented candle.
The candle, which is currently sold out, was inspired by a joke Paltrow had with perfumer Douglas Little, according to the Goop website. The duo was testing out a fragrance Paltrow loved so much she quipped, "Uhh, this smells like a vagina."
MARTHA STEWART MOCKS GWYNETH PALTROW'S 'VAGINA-SCENTED' CANDLE: 'I WOULDN'T BUY IT'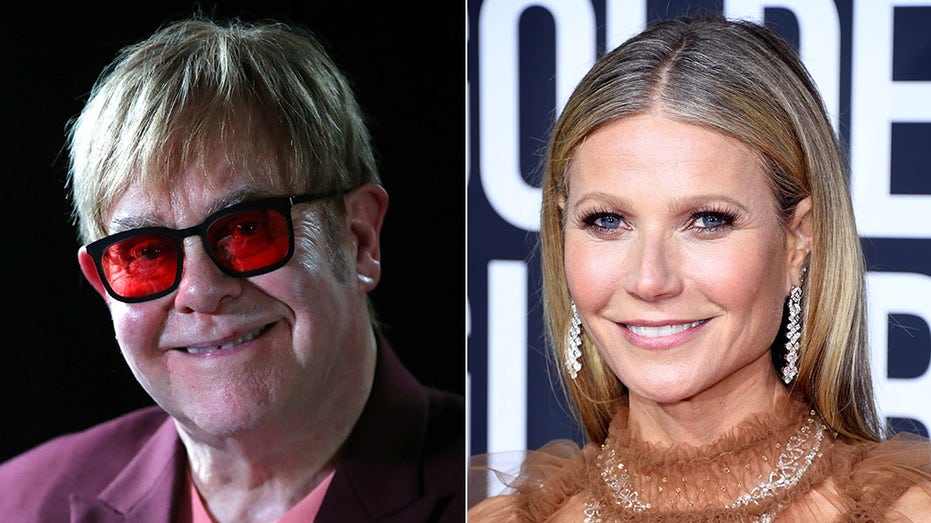 GET FOX BUSINESS ON THE GO BY CLICKING HERE
"Elton John bought a ton of them," Little told The Cut. "Like a lot. Like a lot, a lot. He's a fan. We have been hounded and stalked by so many people [trying to get one]. I saw the candle being sold on eBay for a ridiculous price."
GWYNETH PALTROW NAME-DROPS WRONG CRUISE LINE PARTNER, JOKES: 'I'M ON MUSHROOMS'
The candle now has a waitlist on Goop's website, prompting some to sell the $75 candle for as much as $250 on eBay.
Little says the goal was to make a product that was "voluptuous and sensual and also proactive and fun." But the shock value of being able to have the word "vagina" printed on a packaging label is really the selling point, he said.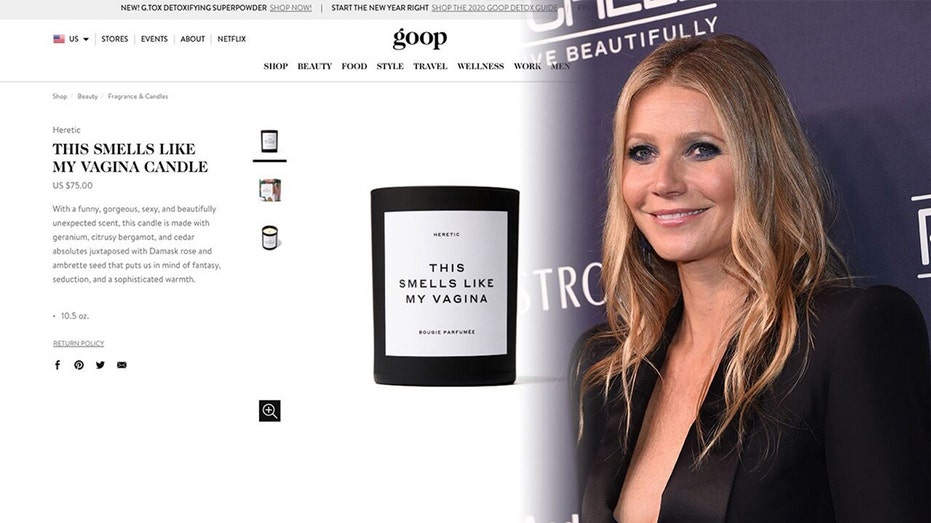 JENNIFER ANISTON AND BRAD PITT REUNITE AS HE LAUNCHES NEW WINE WITH ANGELINA JOLIE
"Just saying the word – vagina! – is shocking to some people," he told The Cut.
Not everyone has praised the proactive product. Martha Stewart said on a recent episode of Andy Cohen's "Watch What Happens Live" that she wouldn't be buying it anytime soon, adding that its demographic is likely "a lot of guys who are horny."
Little said its been quite the contrary. "I would say 92 percent of our customers for this product are female," Little said. "When was the last time a bunch of horny guys were out buying scented candles?"