Chick-fil-A opens first Puerto Rico location
The new restaurant employs about 150 full- and part-time employees
Now you can get Chick-fil-A in Puerto Rico. 
The fast food chain opened its first location in the U.S. territory on Thursday, according to a press release. 
The new restaurant employs approximately 150 full- and part-time workers and is owned and operated by franchisee Caitlin Chavez, the release said. 
CHICK-FIL-A WORKER REVEALS SECRET MENU ITEM IN VIRAL TIKTOK
"I am so grateful for the opportunity to open the first Chick-fil-A restaurant in Puerto Rico and to contribute to the economic fabric of the island," Chavez said in a statement.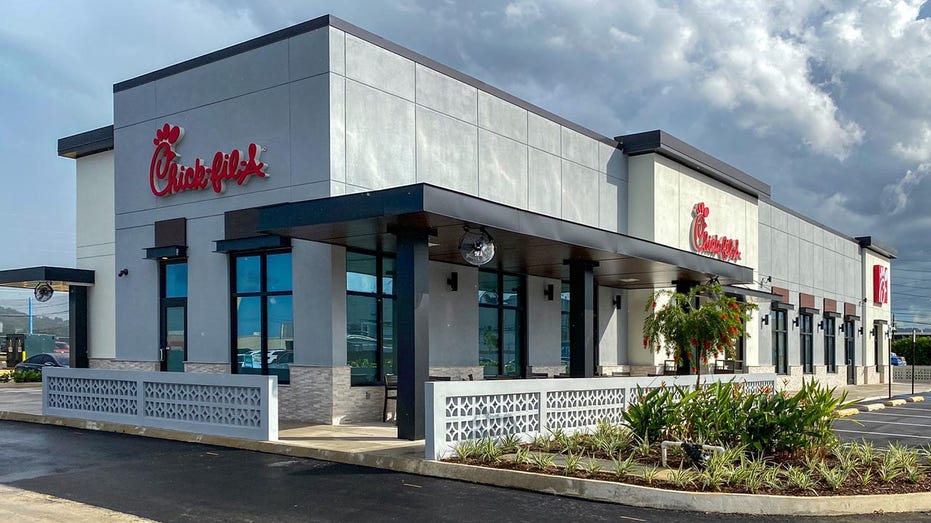 "There are so many ways that we can show care to our Team Members, guests and the community, and I look forward to sharing a welcoming environment that mirrors what I've experienced in my journey as a Team Member to an Operator," Chavez added.
CHICK-FIL-A REVEALS MORE DETAILS ON HAWAII LOCATIONS OPENING THIS YEAR
Alongside the opening of its newest restaurant, Chick-fil-A announced that it has donated $200,000 to Banco de Alimentos Puerto Rico, a food bank that works to "alleviate hunger and improve nutrition of disadvantaged Puerto Ricans," according to the food bank's website.
Aside from the typical Chick-fil-A menu, the Puerto Rico location will also serve coffee that is 100% locally grown and roasted in Puerto Rico, the press release said. 
Chick-fil-A Los Filtros will operate from 6:30 a.m. to 9:00 p.m. and will have its drive-thru open and carry-out available. Due to COVID-19, the restaurant will have limited indoor dining, the press release said. 
GET FOX BUSINESS ON THE GO BY CLICKING HERE
Chick-fil-A first announced that it was opening a restaurant in Puerto Rico in December 2020, FOX Business previously reported. 
The chain plans to open between 10 and 15 restaurants in the next five years.