Why IHOP is still laughing all the way to bank about its IHOb stunt
International pancake chain IHOP is still pinching itself about its publicity stunt this past summer over its controversial name change to burgers.
Why? Because it worked like a charm.
Darren Rebelez, the president of IHOP, tells FOX Business that despite some backlash – "a few haters" – news of the name change to IHOb not only sparked international conversation but it quadrupled the company's burger sales during the height of the promotion, which chains have been able to maintain half of those sales ever since.
"We had 44 billion media impressions and over 22,000 news articles written about it. It was huge," Rebelez says, adding that the stunt was overall "really fun" to execute.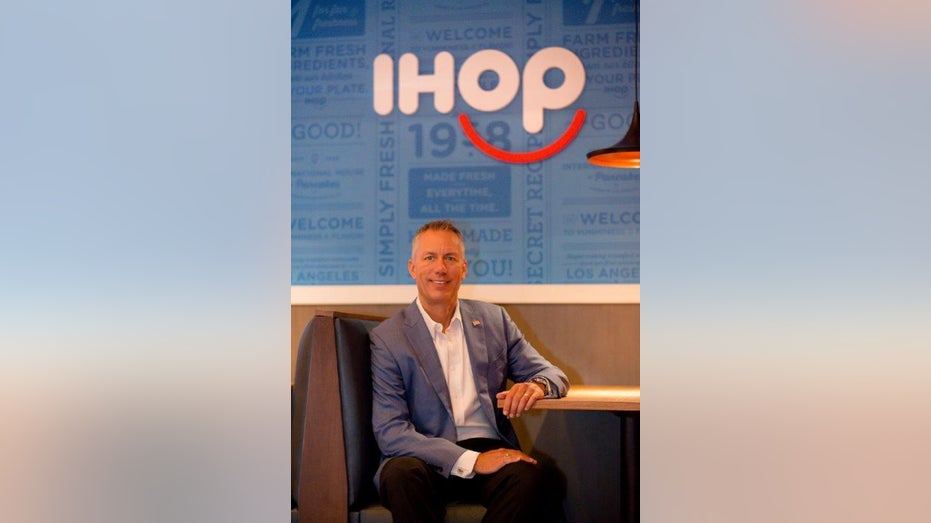 In June, the chain, which is under the umbrella of Dine Global Brands, originally hinted at a name change on Twitter, revealing the "IHOb" initials for the first time and urging the public for more than a week to guess what the "b" could stand for.
But then on June 11, the company officially announced the "b" stood for burgers which caused a lot of uproar in the media and in the eyes of public opinion, Rebelez recalls.
"We had a lot of haters out there. They were questioning whether we should have done it or not, but you know we didn't take playing around with our name lightly," Rebelez explains.
In fact, he says the company ran multiple tests through focus groups before trying out the idea to see what would happen, and they expected the outrage.
"We knew we were going to get that kind of pushback. The only thing we didn't know was how big this was going to become. It just exploded and it was really great. Mission accomplished for us," he adds.
The whole objective of the marketing plan was to simply introduce the chain's new line of steak burgers and remind people that it's a good lunch and dinner spot, too. And, it worked flawlessly. A few weeks later in mid-July, the company announced it was flipping its name back to IHOP to promote its 60-cent pancakes ahead of its 60th birthday.
Rebelez says the brand, throughout its history, has never been "afraid to take risks" and "flip expectations" and urges customers to watch out because they have a few more things up their sleeve for the year ahead.