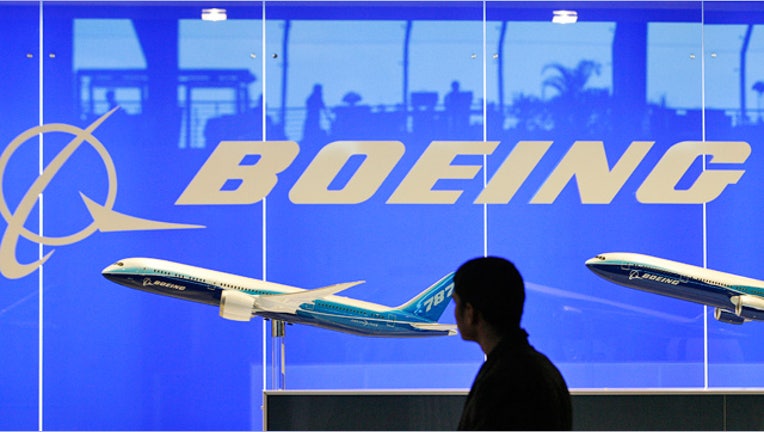 Boeing Co (NYSE:BA) said it swapped the heads of its 787 Dreamliner and 777 programs, tapping the skills of the long-time 777 leader to ensure the delayed Dreamliner program hits a production rate target that many experts believe is unrealistic.
The plane-maker named Larry Loftis as general manager of its 787 program on Friday, replacing Scott Fancher, who takes Loftis's old job as head of the 777 program.
The job swap comes as Boeing ramps up production on its long-delayed 787 program and plans to update the popular 777.
"No one's been demoted or promoted," said RBC Capital Markets analyst Rob Stallard. "It's the proper allocation of management based on the background and experience they have."
Stallard said the shift will not guarantee Boeing hits its goal of increasing 787 production to 10 planes per month by the end of next year from the current 2-1/2. But Boeing is hoping it improves the chances, he said.
The 787, which entered service in 2011 after three years of delays, was stung this month by news that as many as 55 assembled planes could have a flaw in the fuselage that will take 10 to 14 days per plane to repair.
Boeing did not link the leadership shakeup, which takes effect immediately, to dissatisfaction with Fancher's leadership of the program.
"Today we are announcing two leadership changes intended to better align our organization for the challenges ahead," said Jim Albaugh, Chief Executive of Boeing Commercial Airplanes, in a statement.
IMPROVING THE ODDS
The Dreamliner is a light-weight, carbon-composite airplane that promises significant fuel savings to operators and new comforts for passengers. Development of the plane has been delayed repeatedly, because of snags in the complex global supply chain.
Boeing has 870 orders for the airplane on its books and is eager to burn through some of that backlog. Some experts think Loftis, who has run the 777 program since April 2007, stands a better chance than Fancher of successfully increasing the build rate.
"That makes a lot of sense. The triple seven has been a very successful program. And as we know the challenge with the 787 is now to get production rates up," said EarlyBirdCapital Managing Director Alex Hamilton.
"It does not change my opinion that I'm very hesitant they're going to hit 10 per month. But I think it might give them more of a fair shot," Hamilton said
Boeing has delivered nearly 1,000 777s. The 777 rate went up from five to seven per month in 2011 and is headed to 8.3 in the first quarter of 2013. Boeing is upping production rates on all of its commercial airplane programs to meet increased demand.
Despite impressive orders for the 787, many experts expect Boeing to disappoint customers with late deliveries. Boeing made first delivery of a 787 in September and has handed over only five planes, all to its launch customer, Japan's All Nippon Airways <9202.T>.
The latest glitch, involving incorrect shimming and signs of "delamination" on a support structure in the rear fuselage, bolsters expectations of delays, analysts say. Delamination occurs when repeated stress causes layered composite materials to separate.
In his new role, Fancher, who took over as head of the 787 program in December 2008, will help define the next variant of the 777 widebody.
"This will allow us to take advantage of Scott's vast experience on development programs and allow him to align the 777 production system with the next generation 777," Albaugh said.
Boeing is the world's second-largest plane-maker after its European rival Airbus <EAD.PA>.
Earlier on Friday, United Continental Holdings <UAL.N>, parent of United Airlines, said in a regulatory filing that it is in talks with Boeing over potential compensation related to delays in the 787 deliveries.
The world's largest airline has 50 Dreamliners on order and expects to receive its first this year.
Shares of Boeing closed Friday up 0.3 percent at $76.06 on the New York Stock Exchange.
(Reporting By Kyle Peterson in Chicago and Karen Jacobs in Atlanta, editing by Matthew Lewis, John Wallace and Tim Dobbyn)