Soaring Fuel Prices Slash Airlines' Profits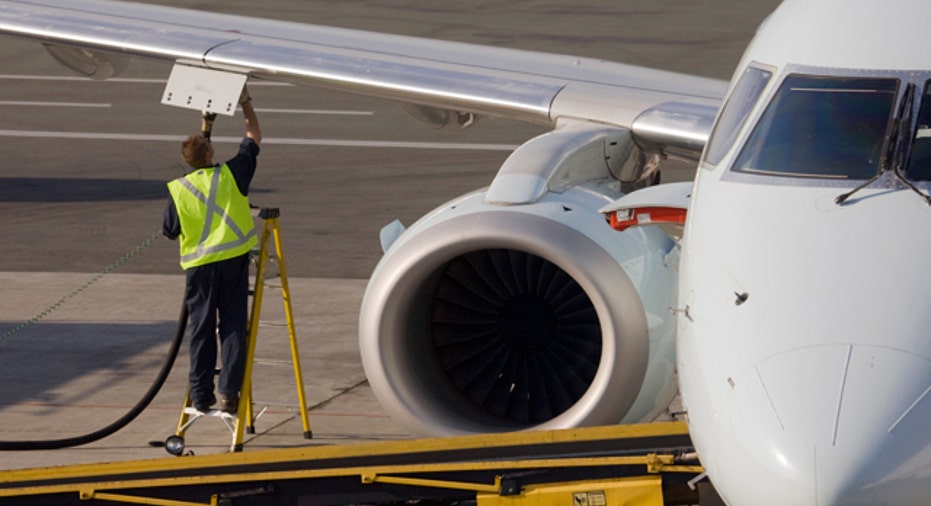 Skyrocketing fuel costs lowered major U.S. airline earnings, but higher fares bolstered revenue for the carriers and helped make up for that mounting burden.
United Continental (NYSE:UAL), parent of United Airlines, posted a quarterly loss Thursday and said the decline in travel to Japan following the earthquake and tsunami in March lowered its first-quarter passenger revenue by about $30 million. Executives later said demand was beginning to return.
Low-cost leader Southwest Airlines (NYSE:LUV) reported a lower quarterly profit on fuel costs that have extended gains into the second quarter.
"This has been a challenging quarter," United Continental Chief Executive Jeff Smisek said on an analysts call. "And with high jet fuel prices, we expect the coming quarters will also be challenging."
United Continental, the world's largest airline company, said its revenue gains were offset by an increase in its fuel tab of 34.5 percent, or $725 million.
On Wednesday, American Airlines parent AMR Corp (NYSE:AMR) posted a smaller-than-expected quarterly loss, but higher fuel prices prompted the carrier to curb capacity later this year.
A series of fare increases throughout the airline industry in the first quarter eased the pain of fuel prices that have risen alongside oil.
The price of U.S. crude was around $111 a barrel on Thursday. It started the year at $91.31. U.S. crude prices are more than $3.50 higher per barrel than when the quarter started on April 1.
"The good news for the airlines is that demand has been improving, allowing them to push air fares higher as oil prices have moved up," said ITG Investment Research analyst Matthew Jacob.Business travelers will accept higher prices longer than the general consumer, said Capstone
Investments senior equity analyst Steve Wilder.
"The business traveler will tolerate (rising fares) very well and very long, but there is a certain price sensitivity that consumers will not handle," Wilder said.
United Continental shares were down 0.81 percent at $20.86 in early trading. Southwest's shares fell 1.4 percent to $11.47, both on the New York Stock Exchange.
Delta Air Lines (NYSE:DAL)and US Airways Group (NYSE:LCC) are set to report earnings next week.RESULTS
United Continental, formed last year from a merger of UAL Corp and Continental Airlines, lost 41 cents per share, excluding $77 million of charges consisting primarily of integration-related costs.
Analysts were expecting a loss of 48 cents a share, according to Thomson Reuters I/B/E/S.Southwest's profit was 3 cents a share, in line with consensus analyst estimates, according to Thomson Reuters I/B/E/S.
Southwest's expenses rose 16 percent as fuel and oil costs rose 26 percent. Southwest expects to buy low-cost rival AirTran Holdings (NYSE:AAI) during the second quarter -- a deal that will strengthen its presence in big U.S. East Coast markets.
JetBlue Airways Corp (NASDAQ:JBLU)met analysts' expectations, swinging to a quarterly profit of a penny per share.
JetBlue paid 34 percent more for fuel than it did in the quarter last year, but logged $2 million in hedging gains.
Alaska Air Group (NYSE:ALK), the parent of Alaska Airlines, posted a record quarterly profit, comfortably exceeding analyst expectations.
Capacity cuts and consolidation among airlines in the last few years have lent new stability to the embattled companies.
"I'm wondering if oil prices remain elevated, if it doesn't make the carriers that didn't merge, reconsider," Morningstar analyst Basili Alukos said.
(Reporting by Kyle Peterson, Karen Jacobs and John Crawley. Editing by Maureen Bavdek and Robert MacMillan)