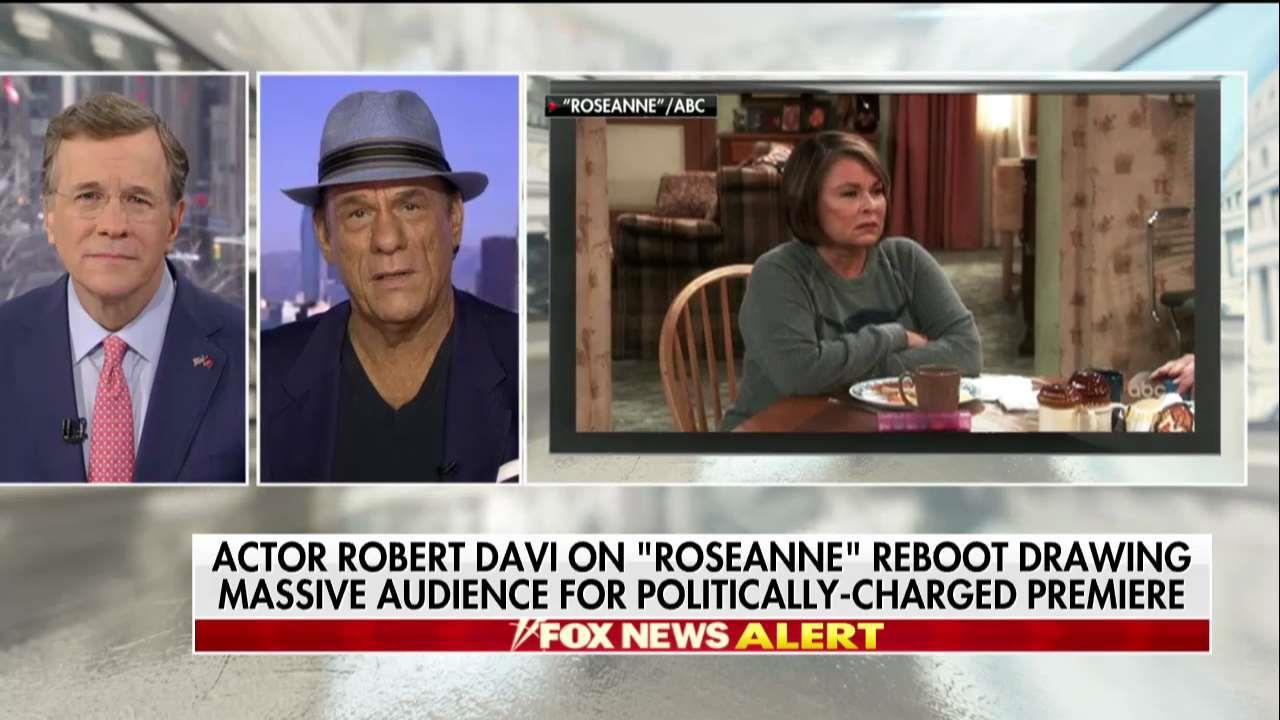 The successful reboot of "Roseanne", the television show lauded for its accurate portrayal of life in working-class Middle America, could be a catalyst to ending the dominance of left-wing ideology in Hollywood, according to conservative actor Robert Davi.
"There's something that shifted," Davi, who's best known for his roles in "The Goonies," "Die Hard" and "License to Kill", told FOX Business' David Asman during an interview on Saturday. "She and the producers absolutely have a pulse. It's showing both sides. I don't mind them programming, but let's show both sides. Let's show where America is."
"Roseanne" premiered Tuesday on ABC, garnering an audience of more than 18 million, making it TV's biggest premiere so far this year. The show, which will be comprised of nine episodes, has already been renewed for a second season.
Politically charged, "Roseanne", which originally ran from 1988 to 1997, showed the life of a family divided over national politics. Roseanne Conner, portrayed by her real-life namesake Roseanne Barr, defends her decision to vote for President Donald Trump, citing his promise to bring jobs back to the country. Barr also voted for Trump in the 2016 presidential election.
Now, the stunning success of the show is raising questions about whether Hollywood will shift the liberal-heavy content it produces to be more welcoming of different political views.
Although Davi said it was an important first step in portraying both sides of the narrative, he warned it would take longer for conservatives to have their voices heard.
"It's a successful show," he said. "But it's going to take a lot longer. It's going to take a force of nature and a continued dialogue from the higher-ups."