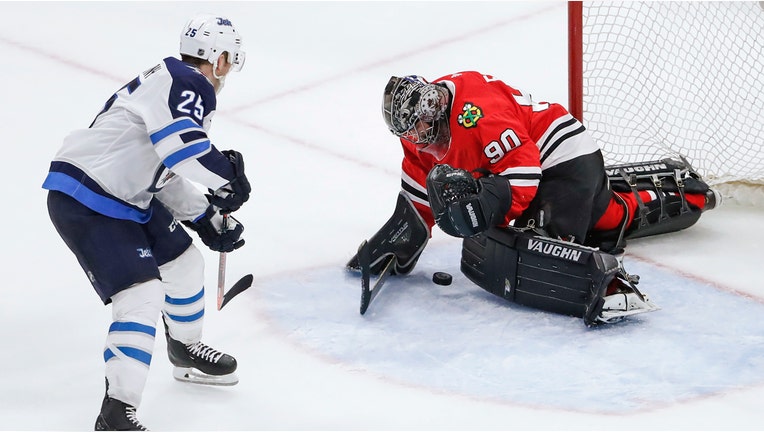 Scott Foster, the accountant-turned-goaltender who made an emergency appearance for the NHL's Chicago Blackhawks, wasn't paid for his historic performance on Thursday night.
Foster saved all seven shots he faced in emergency duty after both of the Blackhawks' professional goaltenders were injured. The 36-year-old Illinois native signed a contract known as an "amateur try-out," or ATO, just hours before the puck dropped.
Under the terms of the NHL's collective-bargaining agreement, players who sign an ATO are not eligible for a salary. In other words, Foster played in a professional hockey game, on a few hours' notice, for free.
"This agreement shall be valid for a term of one day, and a club shall only be permitted to enter into such an agreement when under emergency conditions as set forth in Section 13.12(m)(ii) of the CBA," the agreement says. "Under this agreement, the player shall receive no salary, bonus (of any kind) or any other form of compensation."
Foster played the final 14 minutes of the Blackhawks' 6-2 victory over the Winnipeg Jets. Aside from his day job as an accountant for Golub Capital in Illinois, Foster played for four years at Western Michigan University in the early 2000s and has played in men's recreational leagues ever since.
Asked about his compensation for the night's work, Foster replied that he was paid in "beer league glory."