Not Everyone Wants a Smartphone: Nokia Launches $30 Phone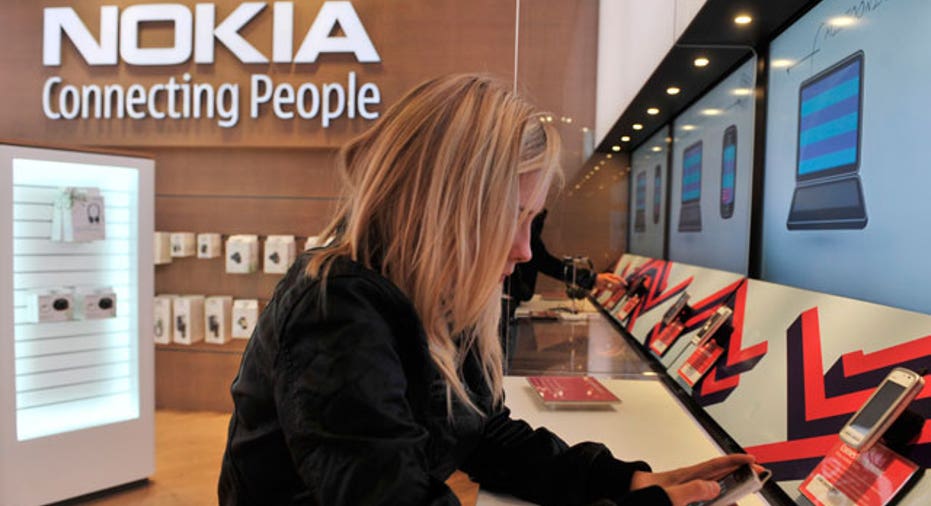 Contrary to what Apple may want you to believe, not everyone wants or needs a smartphone. Some may want a phone simply for (gasp!) making a phone call and  sending the occasional text or two.
Nokias new 101 and 100 cell phones, available for just $35 and $30, respectively, offer users a cheaper option for connectivity.
Its inexpensive, so its designed to be great for kids or older adults who dont want a smartphone and dont care to learn how to use one, says Rob Enderle, principal analyst at the Enderle Group. Its a decent looking phone, but its not something youre going to wow the neighbors with.
Historically, entry-level phones are Nokias  sweet spot, according to Enderle, and phones like these keeps it the largest phone maker in world.
Cheaper phones without a lot of features are Nokias bread and butter, says Enderle. Holding onto this market is critical to Nokias survival. If not for phones like this who go to folks who cant afford iPhones, they would lose their market leadership status.
Enderle  describe both the Nokia 101 and 100 as good quality phones and said they would make a great choice for parents looking to get an inexpensive phone for children. Apart from the phones text messaging abilities, it will also include a music player that Enderle compares to an old iPod. Initially, the phones will not be available in the U.S., and will be sold in countries including India, China, and other nations that Nokia spokesperson Keith Nowak refers to as emerging markets.
The question for us was how do we help the next billion users of mobile phones get everything they need, and nothing that they dont, says Nowak. The great thing about these phones is that it allows for users to switch between two SIM cards so they can choose between two different carriers according to where they can find the best rate.
According to a Nokia press release, the Nokia 101 marks the fifth dual SIM device the company has created in the last three months, and is the cheapest ever made.
Other competitors in the non-smartphone market include Samsung and LG, according to Enderle, who says that other Korean and Chinese companies are getting in on the act to compete at the bottom of the market.
This is where the volume is, says Enderle. The volume worldwide remains with this class of phone, and the older you are, the happier you will be with this class of phone. While its hard to point to baby boomers as a long-term growth market, this phone will certainly appeal to that demographic.
Roger Kay, founder of Endpoint Technologies Associates, says that while there is still plenty of life left in this category of phone, overtime they will get  forced out of the marketplace as smartphones drop in price along with coverage plans.
Nokia is maintaining its large presence at the low end of the market while it creates a smartphone  presence, says Kay, adding that Nokia is likely using sales from feature phones like the 101 and 100 to stay afloat while they develop a new smartphone.
There is still plenty of life left in the feature phone business, and its not something that Nokia wants to abandon right away, Kay says. Apple doesnt make any feature phones, and a lot of other companies are getting out of the feature phone business, so Nokia is really positioning itself well. There is still a big enough business there to warrant keeping your products up to date and refreshing things.
The Nokia 101 will be made available in the third quarter of 2011 and will come in colors of Phantom Black and Coral Red. The Nokia 100 will be available in the fourth quarter of 2011 and comes in Legion Blue, Festival Pink, Ocean Blue, Phantom Black and Coral Red.