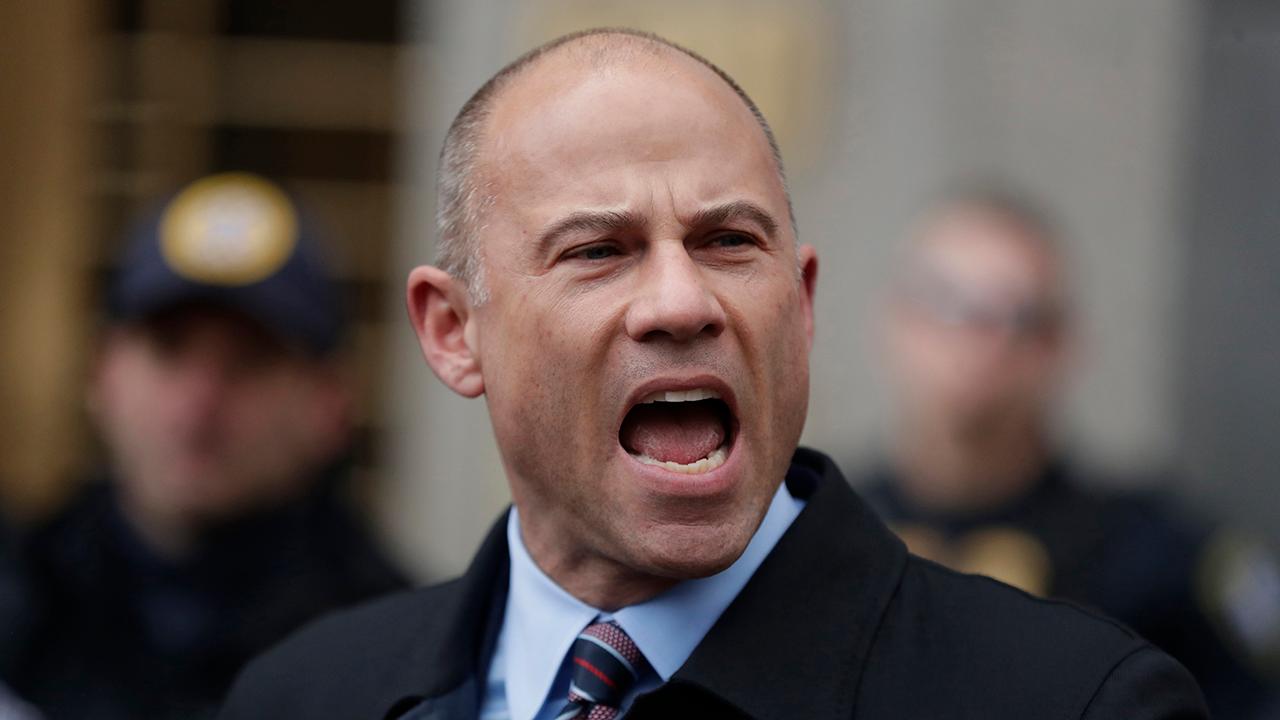 Michael Avenatti, well-known as adult actress Stormy Daniels' former lawyer, was named in a 36-count indictment filed by the Department of Justice and the IRS on Thursday afternoon, which included charges that allege the attorney stole millions of dollars from clients and millions from employment taxes owed to the government.
Avenatti recently made headlines for trying to extort $20 million from sportswear giant Nike, but the 48-year-old has been under watch by the IRSOpens a New Window. over potential taxOpens a New Window. violations for a decade.
According to IRS documents seen by The Los Angeles Times, Avenatti reported $1.9 million in personal income in 2009, but did not pay his $570,000 tax bill. He also did not pay the $282,000 worth of taxes he owed in 2010, after reporting that he earned $1.2 million.
MORE FROM FOXBUSINESS.COM...
The report claims the high-profile attorney filed no personal income tax returns in any of the following years, despite fattening his bank accounts by $18 million. Proving no fan of the IRS, Avenatti has allegedly not paid taxes for Avenatti & Associates either.
Here's a look at what Avenatti is said to have bought with his money, instead of paying his taxes, as detailed by the LA Times:
Neiman Marcus purchases: $217,000
Luxury watch store: $117,000
Porsche dealers: $277,236
Waterfront house in Newport Beach, California: $100,000 monthly rent
Ferrari lease: $39,762
Luxury apartment in Century City rent tab: $123,825
Seattle coffee-chain Tully's: $9 million (Avenatti's Global Baristas has also been accused of dodging taxes)
Exclusive Resorts, "world's elite private vacation club": $176,500 (paid for through Avenatti & Associates)
On Wednesday, feds seized Avenatti's $4.5 million private jet – a Honda HA-420 twin engine aircraft – from the Santa Barbara airport pursuant to a warrant issued be a federal judge. It was not clear whether the seizure was related to the nonpayment of taxes.
Avenatti was initially charged in two separate criminal cases by federal prosecutors in New York and California. He was arrested in New York last month and released on $300,000 bond.
CLICK HERE TO GET THE FOX BUSINESS APP
The high-profile attorney maintains that he is innocent, saying on Twitter on Thursday that he is entitled to "full presumption of innocence" and is "confident that justice will be done once all the facts are known."
He is scheduled to appear in court later this month.