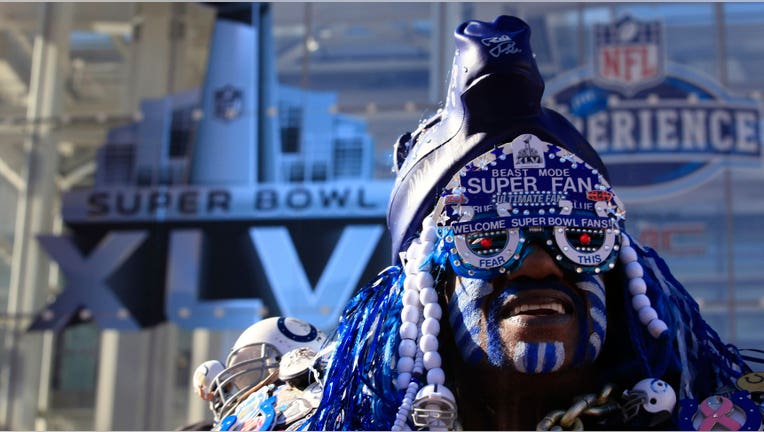 Whether it's frogs croaking bud-weis-er or Betty White getting tackled in a pickup football game, Super Bowl commercials have long been made by, and made for, Americans – until now.
In the battle of Super Bowl advertisers, there will be a new "foreign" brand staking out territory on the competitive Super Bowl XLVI commercial playground, and it will feature a British athlete, sponsored by a company based in Sweden.
If successful, the ad could alter the traditional made-in-America Super Bowl and invite newcomers with headquarters based in places where "football" actually means "soccer."
Of course, international automakers have long been a fixture during the Super Bowl, with the help of their massive budgets that generate memorable commercials, including Honda's (NYSE:HMC) expected CR-V Ferris Bueller ad this year.
But for global companies with much less advertising cash, like retailers, cracking the Super Bowl code might prove a much more onerous, and possibly less rewarding, feat.
Apparel retailer H&M paid the cool $3.5 million price for a 30-second slot during this year's Super Bowl, which is set to be America's most-watched televised program of the year, topping the 111 million people that tuned in last year.
The men's and women's apparel maker will be one of the first non-U.S. brands and one of the few retailers ever to advertise during the Super Bowl, a game that typically attracts beer, chip and car commercials, but rarely clothes.
The bold move, to be carried out through a steamy ad featuring a half naked David Beckham wearing his new line of boxer briefs, is an effort to roll out a new product and reach the major American market at a time when the company is looking to expand.
"We [now] have the volume to go national," H&M president of North America Daniel Kulle said in an interview with FOX Business. "And we would like to, with this vehicle, convey and show that H&M is here to stay and win the American customer's heart."
While it's too soon to predict whether Beckham's bare chest will go viral, the ad is expected to compliment a massive marketing campaign that will include billboards in Times Square and Los Angeles.
Super Bowl ad campaigns go "well beyond Super Bowl Sunday," San Diego State University marketing professor Dr. George Belch said. It's also "about getting views before [and] after," he said.
These days, to justify the investment, companies need to leverage the ad with pre-game press releases, sneak-peak videos and both mainstream and social media attention. The ad needs to be funny, sexy, or moving, so that people keep talking about it long after the big game.
If successful, H&M could prove that foreign retailers, too, can make a splash during the Super Bowl and give iconic American companies like Pepsi (NYSE:PEP), Coke (NYSE:KO) and Anheuser-Busch's (NYSE:BUD) Budweiser a run for their money.
"If H&M gets a good pop off their Super Bowl ad and roll-out of the new product line, I think we'll find more retailers following the strategy," said Tim Calkins, a marketing professor at Northwestern University's Kellogg School of Management.
International automakers like Volkswagen and Kia have been Super Bowl favorites for years – but they target the world's second biggest auto market after China and have much bigger budgets.
Automakers are "big players and understand that in the U.S. media market you really have got to be a part of the Super Bowl" to make an impact, Calkins said. For autos, the calendar works perfectly, because they can promote new models just ahead of the key selling season, he said.
For retailers, though, the Super Bowl falls somewhat awkwardly on the calendar, after the holidays but before spring and summer seasons. Retailers like H&M also tend to have a much smaller customer base in the U.S. and less money for advertising, making such a pricey football ad a risky bet.
Because of this, the number of retailers both in and out of the U.S. that have advertised during the Super Bowl is startlingly small, with just Best Buy (NYSE:BBY) and Victoria's Secret making appearances over the last few years.
But with just over a quarter of Super Bowl Sunday's viewers saying they watch the game for the commercials, according to BIGresearch, 17.4% admitting the commercials make them aware of the brand and another 7.7% saying ads influence them to buy, the investment may be worthy of foreign retailers that have enough franchises in the U.S. to justify the means.
For the investment to pay off, foreign companies must already have a significant presence in the U.S. so that sales from its various franchises help pay for the $3.5 million ad over the long run, according to Belch.
H&M, which Belch called "one of the more successful non-U.S. entities that have made some inroads into the U.S. market," has 236 stores in the U.S., making it the retailer's second largest market behind Germany.
"The Super Bowl is an incredibly significant place for advertisers because it really sends a signal" to customers, Calkins said. "It shows they are a big player and are committed to the market."
If the ad pays off for H&M, there's a good chance other foreign retailers already well-known in the U.S. may try to take a piece of the Super Bowl pie next year. They may follow H&M's lead and take out an ad to very loudly introduce new products.
"I think there's no question that if H&M is successful, we will see other retailers copy the approach in future years," Calkins said. "If anything, it's odd that we haven't seen more of them."