Food, Advertising Reps Blast Proposed Guidelines for Marketing to Kids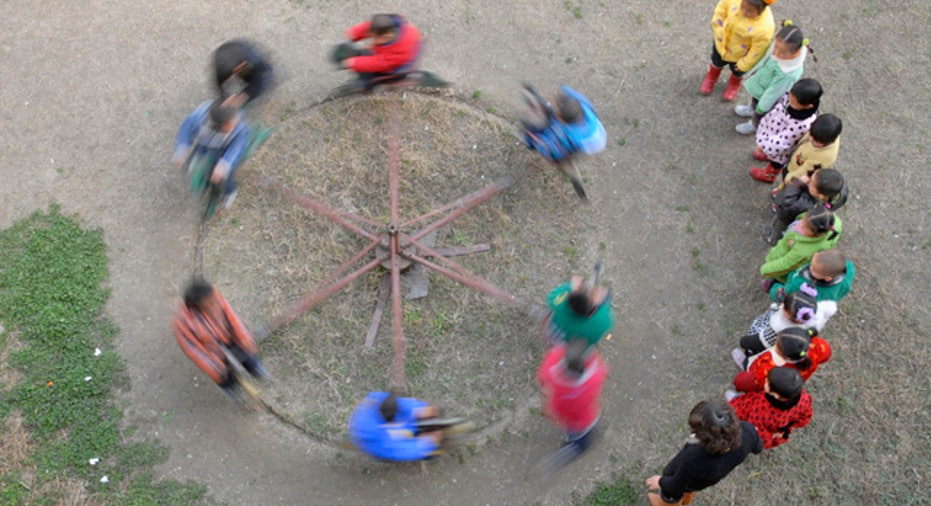 The battle over guidelines for marketing food to kids is still on fire.
Food and advertising industry representatives are publicly speaking out against the government's recent push to put guidelines on what foods should be marketed to kids and teens, according to the Washington Post. Food manufacturers told regulators Tuesday, during a public forum on the topic, that such marketing guidelines ordered by Congress would do nothing to curb the childhood obesity epidemic in the country, and would also infringe upon their right to free speech. The meeting was an invitation for public input which will be included in a report to Congress to be submitted July 14.
The guidelines, developed by the Federal Trade Commission, Agriculture Department, Food and Drug Administration and the federal Centers for Disease Control and Prevention, are designed to encourage more self-regulation in the food industry, and also to support parents' own efforts to enforce a healthier lifestyle among their children, the FTC said. Congress ordered the agencies to begin working on these guidelines in 2009, led by former Sen. Sam Brownback (R-Ks.) and Sen. Tom Harking (D-Iowa).
The guidelines state that advertising and marketing should encourage the kids they are targeting to choose foods that include vegetables, fruit, whole grains, fat-free or low-fat milk products, fish, extra lean meat and poultry, eggs, nuts, seeds and beans, according to the FTC. The guidelines should be met over the next five years, the commission said.
Dr. Glen Kashurba, of the American Academy of Child & Adolescent Psychiatry, said that while the move may be well-meaning, it may not have much impact on the younger group it is targeting.
"I don't think six-year-olds have a tremendous amount of impact on what their moms and dads buy them," Kashurba said. "The biggest impact is on teens that have discretionary income and can go buy what they want."
Less advertising doesn't necessarily mean less desire for the children either, he said.
"I don't know that they will want it less. As long as it is available, they will eat it," Kashurba said. "We have to get to the point that we have a conscious decision not to do that. A lot of it comes down to the parents—the biggest influence is the adults in the household. The younger you are, the more it is of that."
Annually, companies spend nearly $2 billion in marketing to children, the Post reported.