Facebook denies firing Trump-supporting executive
Facebook Inc. is denying reports that it fired one of its former executives because he donated to an anti-Hillary Clinton group.
On Sunday, The Wall Street Journal reported that Palmer Luckey, a former Facebook executive and founder of Oculus, a virtual-reality platform, was fired by the social media giant six months after he donated $10,000 to an anti-Hillary Clinton group ahead of the 2016 presidential election.
In the report, the Journal cited leaked emails that showed even Facebook CEO Mark Zuckerberg pressured Luckey to change his political views and switch his support to Libertarian candidate Gary Johnson.
Luckey, who reportedly told people at work he supported Trump, didn't change his views and he was put on leave after his donation was revealed internally and later fired in March 2017.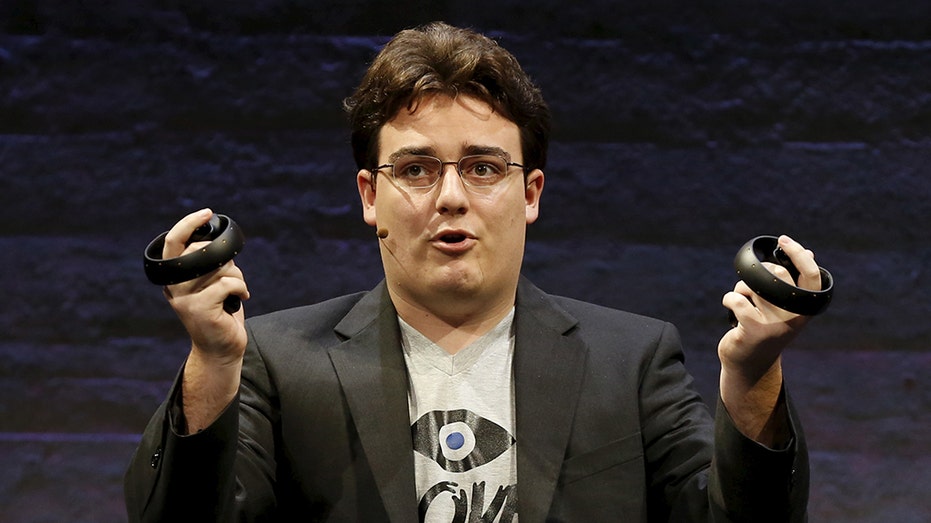 Luckey believes he was fired due to his political views which are largely in the minority in the tech industry and Silicon Valley. He reportedly negotiated a $100 million payout during his exit after he hired an employment lawyer after Facebook fired him.
In a statement to FOX Business, a Facebook spokesperson said, "All details associated with specific personnel matters are kept strictly confidential. This is our policy for all employees, no matter their seniority. But we can say unequivocally that Palmer's departure was not due to his political views. We're grateful for Palmer's contributions to Oculus, and we're glad he continues to actively support the VR industry. "
Facebook executive Andrew Bosworth, who replaced Luckey at Oculus, also issued a statement denying the report, saying "any claims that his departure was due to his conservative beliefs are false."
Luckey did not immediately respond to FOX Business' request for comment.
This is not the first time reports have surfaced over conservatives getting slammed in Silicon Valley. Billionaire Trump supporter Peter Thiel, who co-founded PayPal, has complained publically about being ostracized for his views telling FOX Business, Silicon Valley is a "totalitarian place" last March.
And former Google engineer James Damore claims he was fired after releasing a diversity memo in early August 2017 that included calls for the web search giant to stop alienating conservatives.