Wholesale prices surge 11.2% in March, highest level on record
Economists expected producer inflation to surge by 10.6% in March
Wholesale prices surged again in March as strong consumer demand, pandemic-related supply chain snarls and the Russian war in Ukraine continued to fuel the highest inflation in decades.
The Labor Department said Wednesday that its producer price index, which measures inflation at the wholesale level before it reaches consumers, surged 11.2% in March from the year-ago period. On a monthly basis, prices grew by 1.4% – an uptick from February, when the gauge increased by 0.9%. 
Economists surveyed by Refinitiv expected producer inflation to rise by 10.6% on an annual basis and 1.1% from the previous month.
Core inflation at the wholesale level, which excludes the more volatile measurements of food and energy, increased 0.9% for the month, following a 0.2% increase in February. Over the past 12 months, core prices were up 7.0%.
FED RAISES INTEREST RATES FOR FIRST TIME IN 3 YEARS, PROJECTS 6 MORE HIKES AS INFLATION SURGES
Diesel fuel prices, which soared 20.4% in the month, led the cost increases in March. Over half of the broad-based increase in March can be traced to a 5.7% jump in prices for energy costs, the Labor Department said.
Overall, prices for goods jumped 2.3% last month, while prices for services moved up 0.9% in March.
The surge in wholesale prices comes on the heels of a separate Labor Department report released on Tuesday that showed consumer prices climbed 8.5% in March from the previous year, the biggest increase since December 1981. Consumers are paying more for everyday necessities, including groceries, gasoline and cars.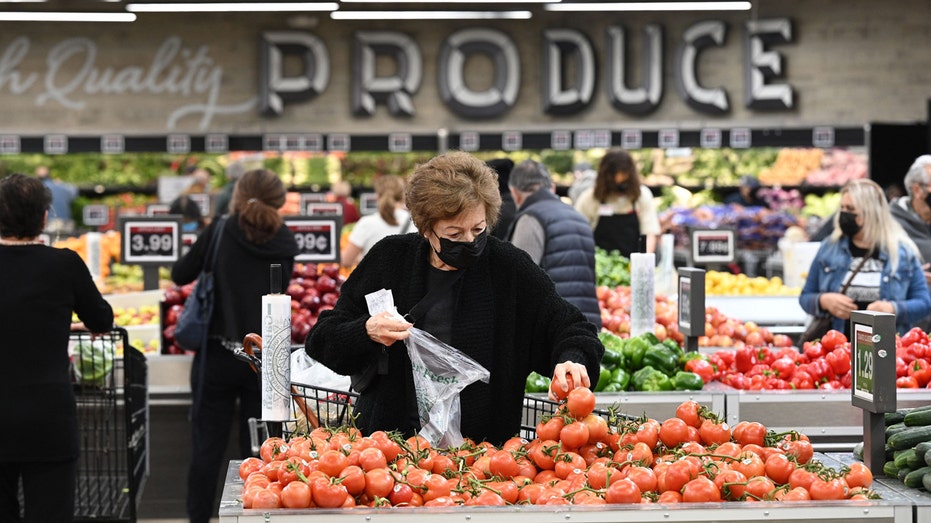 The data will also have major implications for the Federal Reserve, which has taken a more hawkish approach to fight inflation in recent months: Policymakers raised rates by a 0.25 percentage point in March, and have since signaled support for a faster, half-point increase at their May meeting. 
"Many participants noted that one or more [0.5-point] increases in the target range could be appropriate at future meetings, particularly if inflation pressures remained elevated or intensified," the Fed minutes from its March meeting said.
CLICK HERE TO READ MORE ON FOX BUSINESS
The biggest question now is whether central bank officials can successfully tame inflation and stabilize prices without triggering an economic recession. Raising the federal funds rate tends to create higher rates on consumers and business loans, which slows the economy by forcing them to cut back on spending.
Chairman Jerome Powell has pushed back against concerns that further tightening by the central bank will trigger a recession and has maintained optimism that the Fed can strike a delicate balance between taming inflation without crushing the economy.