Treasury to run low on cash by June 8 or 9 unless debt limit raised: Goldman Sachs
The Goldman Sachs economists' note said the Treasury may need the debt limit to be increased by June 1 or 2
The Treasury Deptartment is expected to run out of the cash necessary to fund the federal government's obligations by June 8 or 9 unless the debt ceiling is lifted, according to a report by Goldman Sachs.
Since the U.S. ran up against its $31.4 trillion debt limit in January this year, the Treasury has been using "extraordinary measures" which are accounting maneuvers that involve shifting funds between certain accounts to pay the government's bills. Treasury is only able to use the extraordinary measures so long as balances in those accounts remain above $30 billion, at which point it can no longer fulfill all the federal government's obligations.
Negotiators representing the Biden administration and congressional Republicans have been operating under the assumption June 1 will be the date on which Treasury exhausts its extraordinary measures, which could give lawmakers extra time to finalize a deal if the June 8 or 9 estimate from the Goldman Sachs note pans out. However, the report noted that there's still a chance June 1 will be the deadline.
"The estimate is subject to substantial uncertainty so there is certainly a chance that receipts could slow more than expected and leave the Treasury short of cash by June 1 or 2," Goldman economists Alec Phillips and Tim Krupa wrote in the note to clients, which Bloomberg first reported.
YELLEN SAYS ODDS OF US PAYING ALL ITS BILLS BY JUNE 15 IS 'QUITE LOW' AS DEBT CEILING DEADLINE LOOMS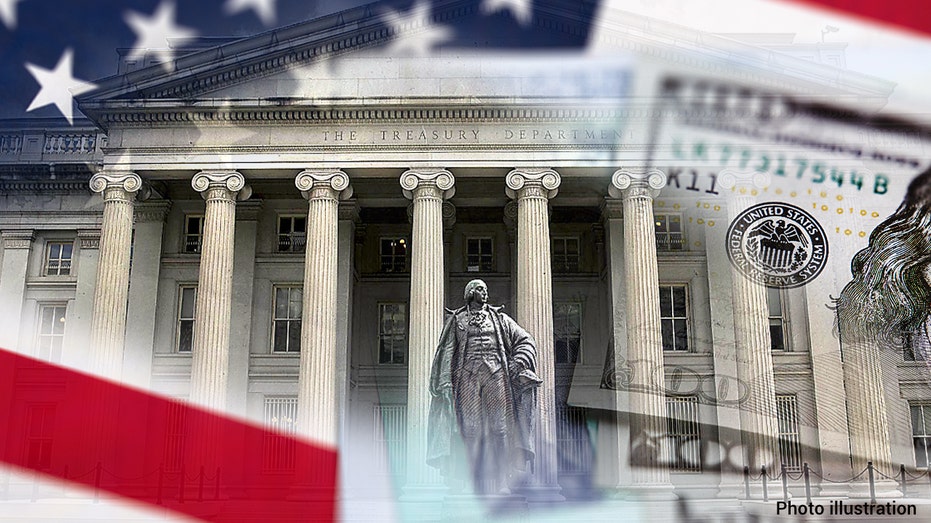 The Goldman Sachs economists noted that on Thursday last week, Treasury's cash balance was at a little more than $57 billion after it had about $92 billion the day before. The Treasury's cash balances ebb and flow day-to-day based on incoming tax receipts and spending levels as federal bills come due, but the extraordinary measures will eventually be tapped out.
"We are confident that Congress will avoid going past the deadline without action, but there are many paths this could take," wrote the economists, who assigned a 30% chance of the two sides agreeing to a deal this week, along with a 30% chance of a deal "shortly before" the deadline is reached.
"While we expect a deal to occur ahead of the deadline, we also expect a few more twists along the way, and suspect that markets are likely to price in additional risk before the debt limit is finally raised," they explained.
DEBT CEILING DEADLINE IS CLOSER THAN PREVIOUSLY EXPECTED - HERE'S WHY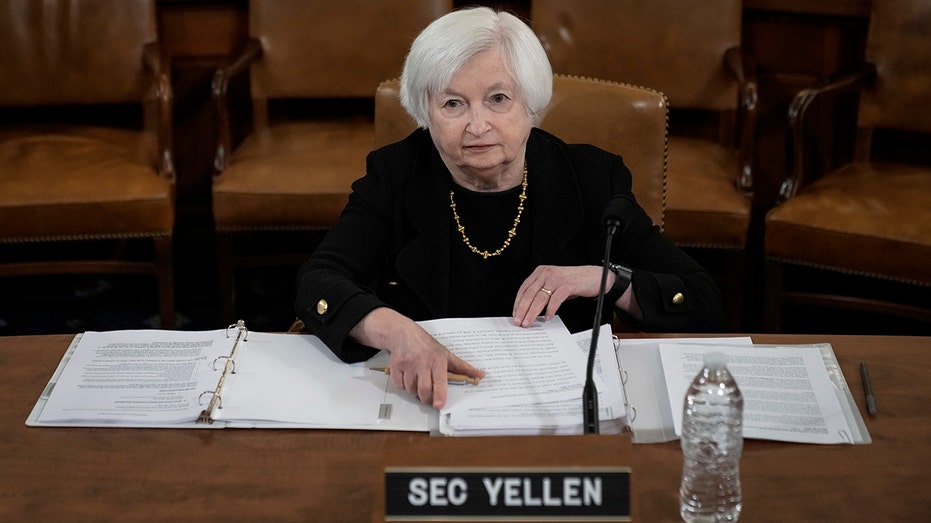 Treasury Secretary Janet Yellen said Sunday during an interview on NBC's "Meet the Press" the likelihood of the U.S. making it to mid-June without the Treasury exhausting its extraordinary measures is "quite low" and that June 1 remains the hard deadline.
"And my assumption is that if the debt ceiling isn't raised, there will be hard choices to make about what bills will go unpaid," Yellen added without going into specifics.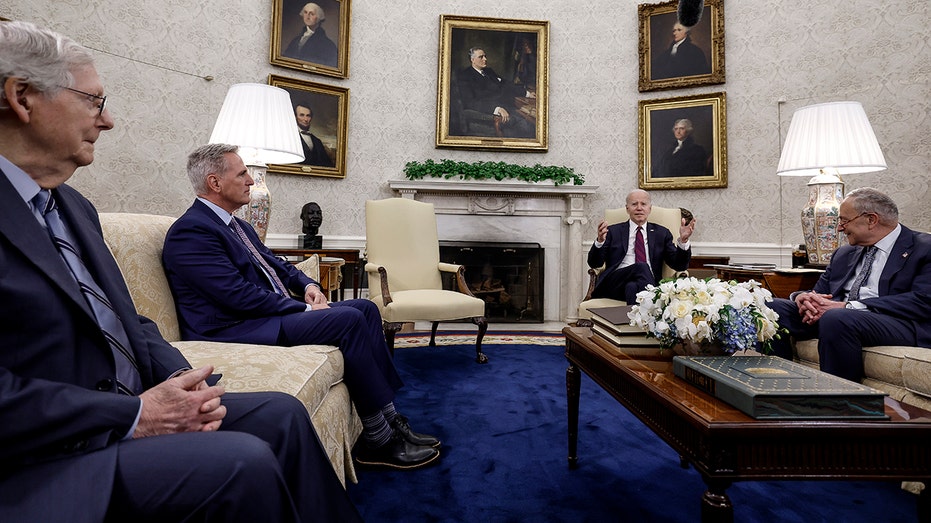 Negotiations between President Biden and House Speaker Kevin McCarthy, R-Calif., have picked up over the last week after weeks of little movement as the two sides press to strike a deal that staves off the fast-approaching threat of default. 
House Republicans want to see a deal that contains spending caps, particularly on non-defense discretionary spending, while Democrats have been reluctant to agree to budget cuts.
GET FOX BUSINESS ON THE GO BY CLICKING HERE
Biden and McCarthy are scheduled to meet Monday when the president returns from a trip to Japan for the G-7 that was cut short due to the state of negotiations, while staffers from the two sides will meet Sunday night. 
McCarthy has said that a deal in principle would likely need to be reached this weekend to give Congress enough time to turn the deal into legislative text and pass the bill through the House and Senate ahead of the June 1 deadline.
FOX Business' Stephen Sorace contributed to this report.