Unemployment claims drop to fresh pandemic low
Jobless claims remain above 2019 average of 218,000
The number of Americans filing for unemployment benefits dropped to a new pandemic low last week as the job market continues to recover from the coronavirus pandemic.
Figures released Thursday by the Labor Department show that applications for the week ended Nov. 13 fell to 268,000 from a revised 269,000 a week earlier. Analysts surveyed by Refinitiv had projected the number of first-time filings to decline to 260,000.
It marked the best level of jobless claims since March 14, 2020, when there were 256,000 applicants just as COVID-19 began to shut down the nation's economy. Still, the number of Americans collecting unemployment benefits remains slightly above the 2019 weekly average of 218,000.
PRODUCER INFLATION SETS RECORD FOR SIXTH STRAIGHT MONTH
Continuing claims, or the number of Americans who are consecutively receiving unemployment aid, fell to 2.08 million, a decrease of 129,000 from the previous week.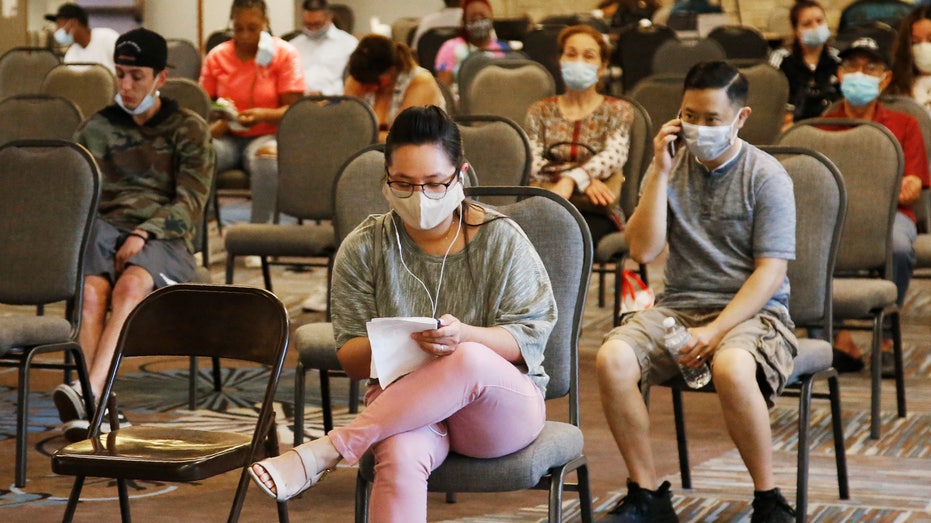 It marked another pandemic low from March 14, 2020, when it was 1.77 million. The report shows that roughly 3.18 million Americans were collecting jobless benefits for the week ending Oct. 30, an increase of 618,804 from the previous week; by comparison, just a little over one year ago, an estimated 20.82 million Americans were receiving benefits. 
Claims have continually declined as the economy recovers from the pandemic and Americans venture out to travel, shop and eat. Businesses have struggled to keep up with the demand, however, and have reported difficulties in onboarding new employees. Thursday's report suggests that companies are making an effort to retain the workers they already have as a record number of employees quit their jobs in search of more money and greater flexibility.
GET FOX BUSINESS ON THE GO BY CLICKING HERE
The Labor Department reported last week that there were 10.4 million open jobs at the end of September. Though little changed from the end of August, it's still a staggeringly high figure; there are about 3 million more open jobs than unemployed Americans looking for work.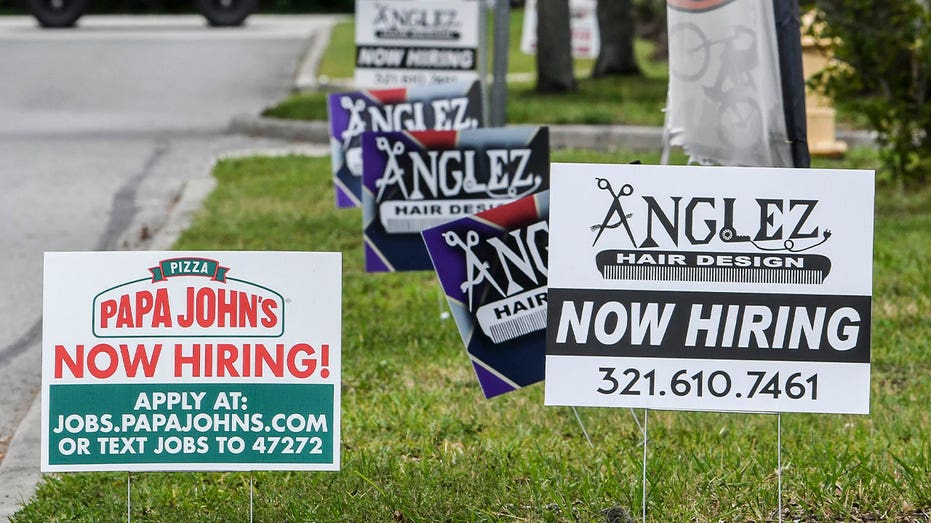 The number was exacerbated by a record 4.4 million people who quit their jobs in September, representing about 2.7% of the country's workforce, according to the Job Openings and Labor Turnover Survey (JOLTS) report.