First major US railroad merger in decades will go forward
Canadian Pacific is acquiring Kansas City Southern for $31B
In the first major U.S. railroad merger in more than two decades, federal regulators approved Canadian Pacific's $31 billion acquisition of Kansas City Southern. 
The Wednesday move comes after a two-year-long review by the U.S. Surface Transportation Board because the merger of the two railroads will create the only railroad linking Canada, Mexico and the United States.
The board said that the new service will "facilitate the flow of grain from the Midwest to the Gulf Coast and Mexico, the movement of intermodal goods between Dallas and Chicago and the trade in automotive parts, finished vehicles and other containerized mixed goods between the United States and Mexico."
It also said that the combined company will have little-to-no track redundancies or overlapping routes and would add more than 800 new union jobs. Canadian Pacific said it had already reached agreements with some of the biggest rail unions.
RAILROADS WARNED ABOUT CAR ISSUE THAT COULD LEAD TO DERAILMENTS
The board said the service would shift approximately 64,000 truckloads annually from North America's roads to rail and would support investment in infrastructure, service quality and safety. 
GET FOX BUSINESS ON THE GO BY CLICKING HERE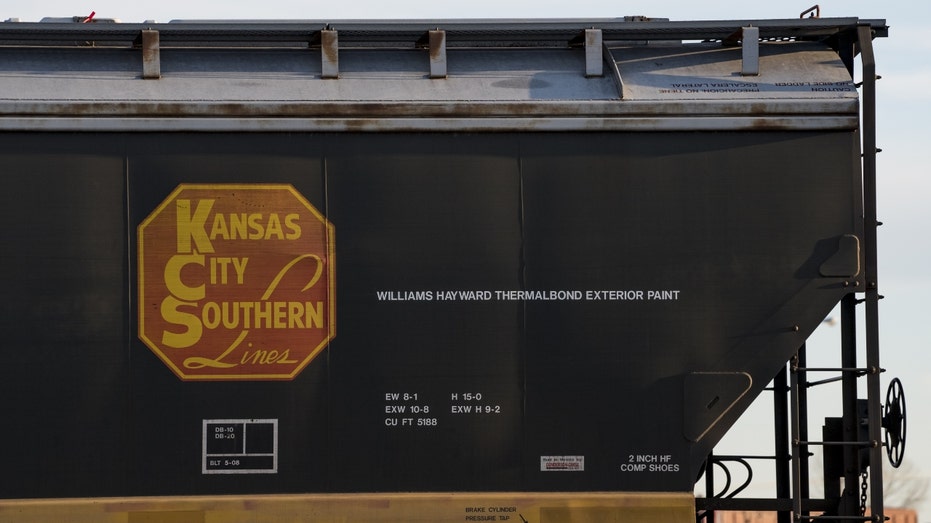 The railroad industry has been under increased public scrutiny since last month's toxic Norfolk Southern train derailment in Ohio. The state is now suing the rail operator.
Canadian Pacific outmaneuvered Canadian National railroad in 2021 to complete the deal. Even after the merger, the new Canadian Pacific Kansas City railroad will be the smallest of the major freight railroads, with about 20,000 miles of track.
CLICK HERE TO READ MORE ON FOX BUSINESS
Shares of Canadian Pacific Railway Ltd. jumped 7% on Wednesday.
The Associated Press contributed to this report.