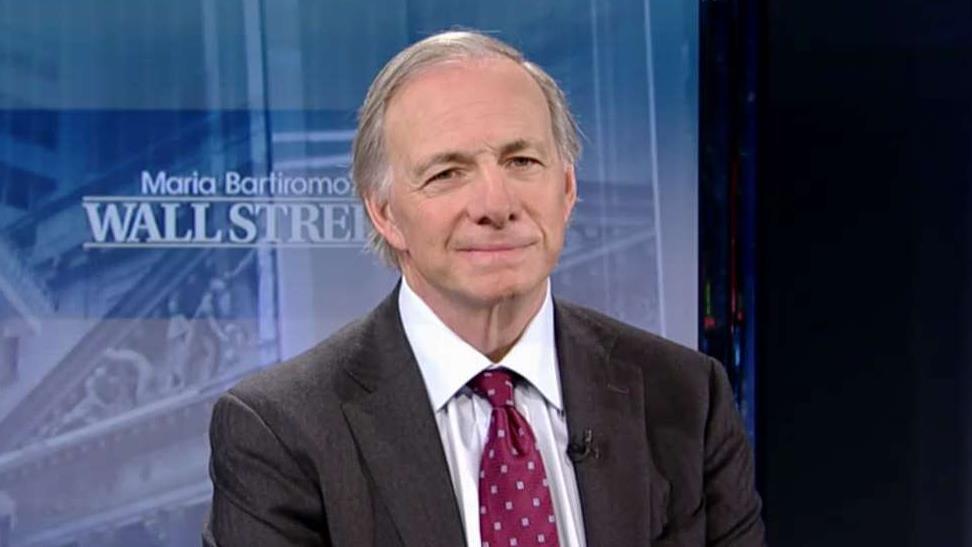 Bridgewater Associates founder Ray Dalio said Friday that the Federal Reserve won't wind up raising interest rates as projected. "No, I don't think that the Fed will be consistently raising rates next year," Dalio said during an interview on FOX Business' "Maria Bartiromo's Wall Street." "I think that if they continue to raise rates faster than what's built in the [Treasury yield] curve that that will be affect all asset prices."
On Wednesday, Fed Chair Jerome Powell said the central bank's benchmark interest rate is "just below" neutral as it tries to carefully strike a balance between raising interest rates too quickly or too slowly.
"Interest rates are still low by historical standards, and they remain just below the broad range of estimates of the level that would be neutral for the economy — that is, neither speeding up nor slowing down growth," Powell said while speaking at the Economic Club of New York.
Dalio, founder of the world's largest hedge fund, said there isn't much the Federal Open Market Committee can do towards tightening monetary policy after raising short term interest rates that are equal to long term interest rates along the yield curve.
"You can get three percent anywhere along the curve and you can put your money in cash and not worry about price movements and get three percent," he said. "Now when you look at the returns of equities, the expected returns of equities from these prices, it's not going to be much more than three percent…it has more risk in it. That changes the dynamic in a classic way. So I think that monetary policy is in that delicate part of the cycle."
The central bank's benchmark federal funds rate influences interest rates across the economy, including the prime rate, which is used by banks to set rates for credit cards and other methods of borrowing.
You can catch the full interview with Bridgewater Associates founder Ray Dalio on FOX Business' "Maria Bartiromo's Wall Street" starting at 9:00 p.m. ET Friday.