CSX train derailed by West Virginia rock slide, causing diesel fuel spill
Officials say 3 injured in CSX train derailment near Sandstone, West Virginia, prompting New River cleanup
Transport company CSX says one of its empty coal trains has derailed Wednesday after striking a rock slide in West Virginia, causing a fire and spillage of an "unknown quantity of diesel fuel and oil" from its locomotives. 
The incident happened just before 5 a.m, in what state officials described as a "somewhat remote" area south of Sandstone, inside the New River National Park and Preserve. 
"The derailment injured three crew members, caused parts of the train to catch fire, and sent at least one locomotive and one fuel tank into the New River," the West Virginia Emergency Management Division said in a statement, adding that public water systems downstream and local health departments have been notified. 
CSX said the crew members are being "treated for non-life-threatening injuries" and "preliminary information indicates that all four of the train's locomotives and nine empty coal cars derailed." 
MOMENT NORFOLK SOUTHERN TRAIN DERAILS IN OHIO CAUGHT ON DASHCAM VIDEO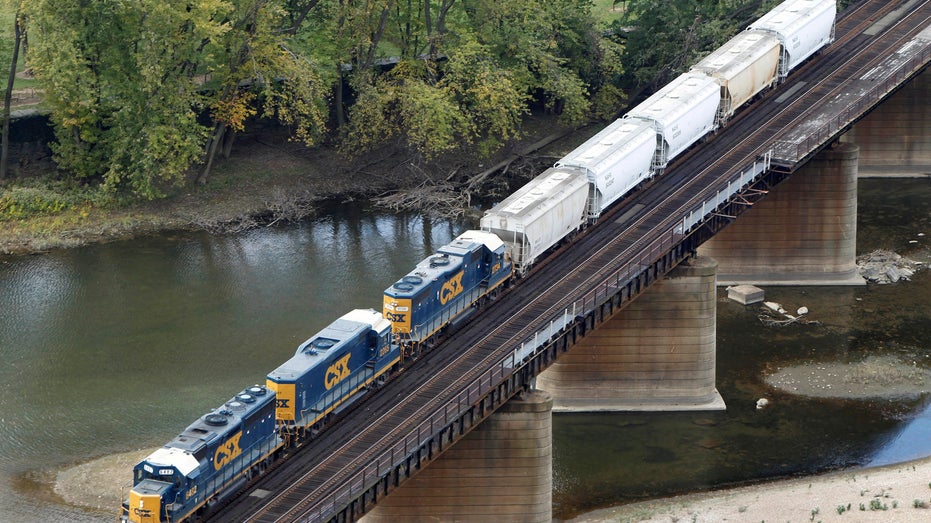 "An unknown quantity of diesel fuel and oil spilled from the derailed locomotives and environmental measures will be deployed in the New River for containment," the company added. 
"There were no hazardous materials being transported by this train. The incident posed no danger to the public," CSX also said. "We greatly appreciate the swift actions of the local first responders in Sandstone that rendered aide to our valued crew members." 
NORFOLK SOUTHERN ANNOUNCES 6-POINT SAFETY PLAN IN WAKE OF OHIO TOXIC TRAIN DERAILMENT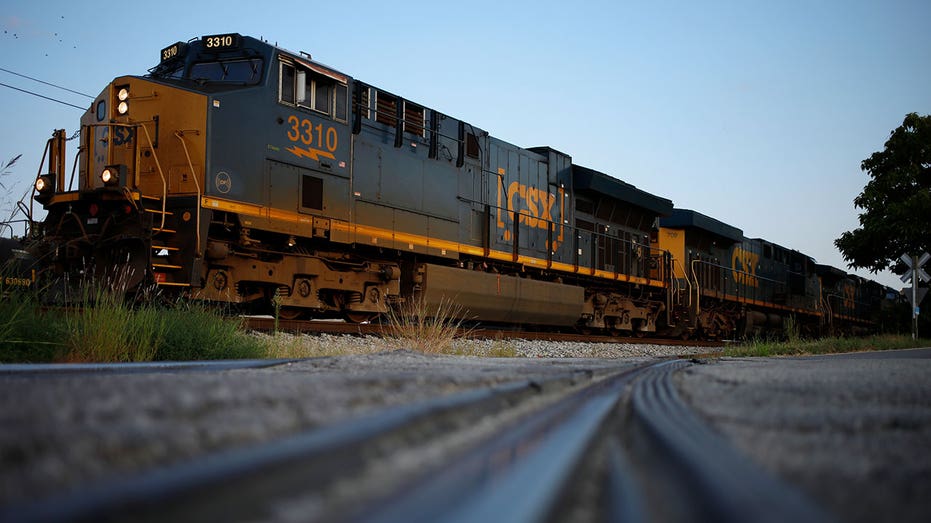 The Emergency Management Division said "CSX owns twelve feet from the middle of the track to either side and will be responsible for cleanup." 
CLICK HERE TO READ MORE ON FOX BUSINESS        
"The company is sending a spill response unit that will coordinate with the West Virginia Department of Environmental Protection on mitigation and remediation efforts," it added. 
The derailment follows two involving Norfolk Southern trains in Ohio, one of which has become a toxic disaster.