Watch out, Silicon Valley: Miami is vying to become America's AI hub
The Florida city's robust AI ecosystem is proving a business-friendly alternative for tech firms fleeing California
Long before OpenAI's ChatGPT release made advanced artificial intelligence a worldwide conversation, Miami had been quietly positioning itself to become a go-to destination for AI startups and other tech firms. 
Now, Florida's largest metro is seeing that investment pay off as more companies flock to the business-friendly area to escape crime-riddled California tech hubs like San Francisco and before long, advocates believe, Miami could give Silicon Valley a run for its money.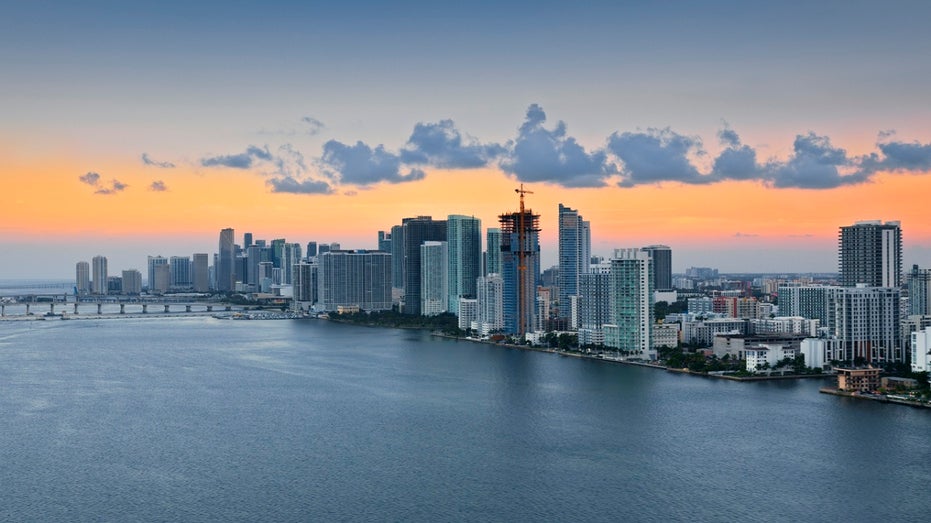 Valentin Saitarli co-founded his artificial intelligence company, PRAI, with a fellow student while attending Stanford University in 2018. The team was one of the first to have access to OpenAI's technology back then, and recognized the impact generative AI would soon have across the globe.
But in 2021, Saitarli and his partner moved PRAI to Miami and haven't looked back. They chose Miami for multiple reasons: its weather, significantly lower taxes, safety, the way it cultivates business development, and its particular embrace of tech.
MIAMI'S SIMPLE SOLUTION TO AMERICA'S CRIME SURGE
When PRAI moved to Miami, Saitarli said, the support was unbelievable, particularly from the city's Downtown Development Authority and the Business Innovation and Technology (BIT) Center at Miami Dade College (MDC).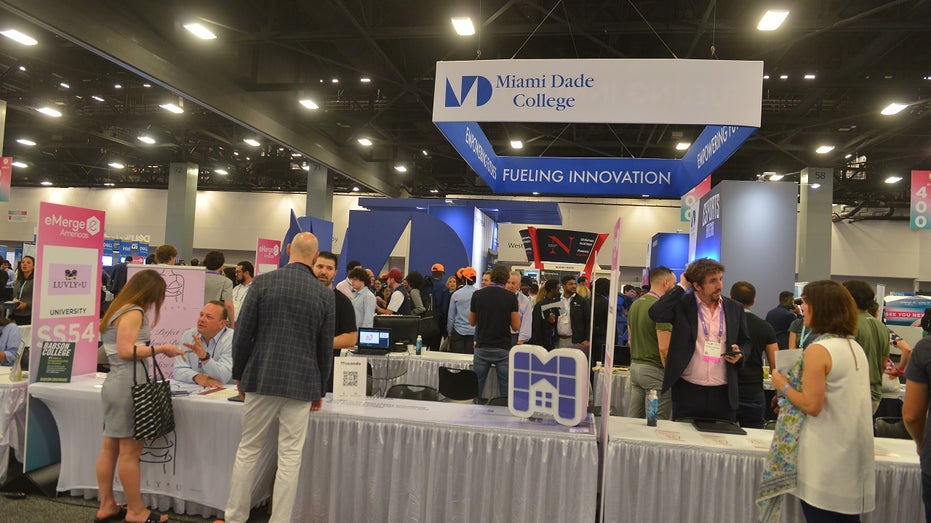 MDC is the largest higher education institution in the U.S. with 150,000 students.  It started its first AI Center in 2020 as a resource designed to help support the entire community and to explore the impact of AI across its programs. The school has made artificial intelligence one of its strategic priorities, and its second AI center opened up a few months ago.
Pamela Fuertes Berti, dean of the Miguel B. Fernandez Family School of Global Business at MDC, told FOX Business the college works very closely with the private sector not only with its convening spaces and innovation lab, but through building curriculum in alignment with their needs. 
"We've got programming throughout the year for our students, for our alumni and for our greater community, that have that touch on all of the various points that are relevant in business innovation and technology," Fuertes Berti said. "Miami is at a very important point at this moment."
WILL AI TOOLS LIKE CHATGPT LEAD TO FEWER HIRES? LARGE CHUNK OF SMALL BUSINESS OWNERS THINK SO
MDC has partnerships with several companies including Google, Hootsuite, Facebook, Bloomberg and now, PRAI.
PRAI offers courses teaching students the latest innovations in AI and provides skill certifications, allowing them to be paired with employers who can be assured their prospective hires have been trained up on the latest advances in the emerging technology that is currently so foreign to so many.
The company has partnered with several U.S. colleges and universities, but Saitarli says with MDC's across-the-board embrace of AI, a degree from the school is now more valuable than some Ivy League institutions that haven't yet caught up.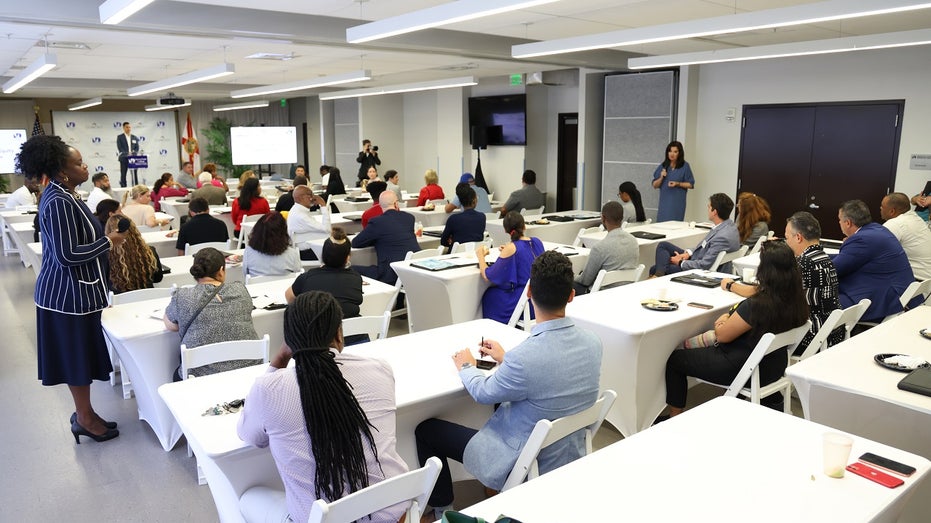 As far as the business environment is concerned, he agrees Miami is on the rise and Silicon Valley is losing ground.
Saitarli spoke with FOX Business while he was in San Francisco to meet with investors, and said it was "really quite a depressing environment compared to Miami." 
"Here it's lots of homeless, [with] human crap on the streets," the tech founder said of San Francisco. "It's insane in such a beautiful city." He added it's also insane that companies and residents pay so much in taxes and yet San Francisco is so neglected.
'WHATEVER IT TAKES': SAN FRANCISCO RESIDENT CALLS FOR 'BOOTS ON THE GROUND' TO FIX CITY, 'WE NEED ACTION NOW'
Saitarli said Miami is like a paradise comparatively speaking, because there are few homeless people, the energy is positive, people feel safe and economic development is a priority.
"Believe it or not, companies will move for a better lifestyle, for better opportunities when you have such tremendous support sooner or later," he said. "Maybe not this year, but maybe in two years Miami will talk a big amount of [Silicon Valley] investors out of this situation just because of the lifestyle."
It's been well-reported that residents are fleeing California for Florida and other places, and that there is an ongoing exodus of businesses abandoning San Francisco for various reasons as the city struggles with rampant crime and homelessness amid a raging drug crisis.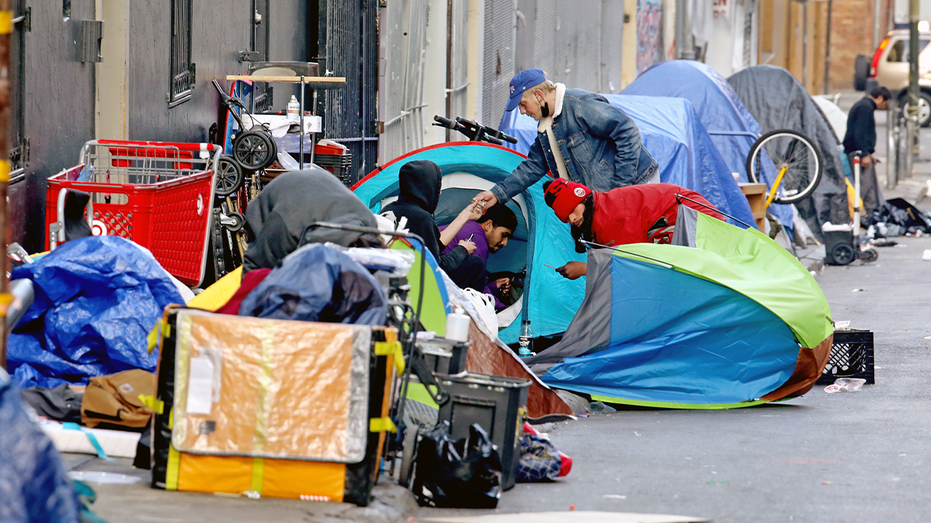 Saitarli said to imagine being a startup owner or investor in San Francisco walking the streets of the city and seeing the problems getting "worse and worse and worse." He said residents and visitors alike are afraid especially for their children, but also for themselves and their employees.
He still recognizes Silicon Valley as the capital of technology in the U.S., but sees the momentum in Miami for tech firms as undeniable.
GET FOX BUSINESS ON THE GO BY CLICKING HERE
The founder says there are over 2,146 tech companies in Miami right now, and the city is already establishing itself as a major hub for tech startups with 278% investment growth from 2020 to 2022. He says he knows of 30 or 40 Silicon Valley tech companies and venture capital firms that have also migrated to Miami.
Saitarli told FOX Business, "Yesterday, actually, another friend of mine called me who has a fintech startup in San Francisco, and he said, 'Hey, we're moving down with you.'"