74% of Americans think Huawei should be removed from U.S., poll shows
Nearly three-quarters of Americans think Chinese tech giant Huawei, which is widely viewed as an arm of the government in Beijing, should be removed from the United States, new poll results show.
The results released Thursday by 5G Action Now, a group advocating for the faster wireless internet speeds that come with 5G networks, were primarily focused on American attitudes toward the technology.
Huawei's hardware has been critical, especially in rural areas, in building faster wireless networks. But the U.S. government says Huawei technology poses a security risk and has urged other countries not to buy its 5G mobile network equipment. It has also put Huawei on its entity list, blocking U.S. technology sales to the company. Huawei denies the allegation.
"Americans are right to be skeptical of Huawei and concerned about what it means for 5G and their data security," 5G Action Now Chairman Mike Rogers, told FOX Business.
Of 1,200 registered voters surveyed by Public Opinion Strategies, 74 percent said Huawei should be removed from the country after learning that the company has technology installed across the country. Yet, 80 percent of Americans look forward to the expansion of 5G wireless technology, according to the poll.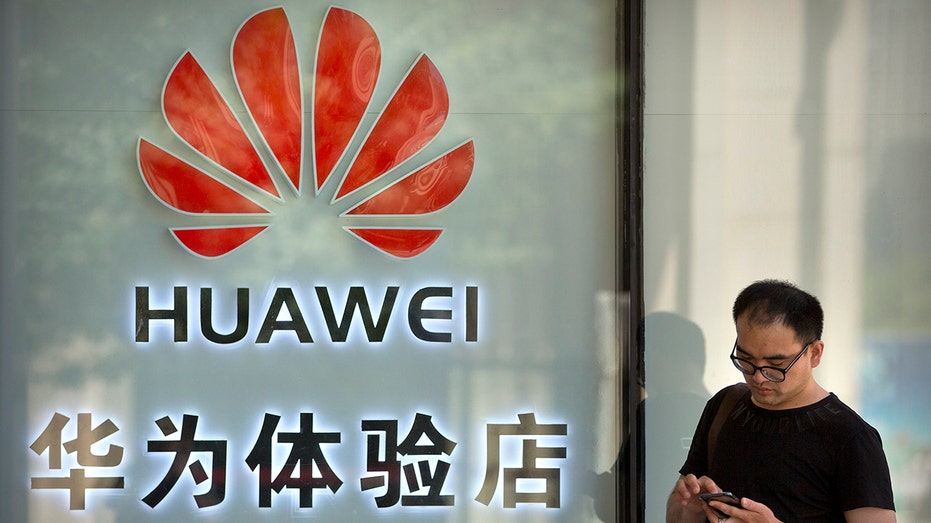 Huawei is the biggest global supplier of network gear for phone and internet companies, and some analysts say Chinese companies have flouted international rules and norms amid allegations of technology theft.
Washington also has security concerns because of Huawei's ties to the Chinese government. The U.S. has pressured other countries to limit the use of its technology, warning they could be opening themselves up to surveillance and theft of information. Huawei is also viewed as a commercial competitor.
In 23 indictments filed in federal court last year in Brooklyn and Seattle, the U.S. claims that Huawei sought to steal confidential information from T-Mobile from 2012 to 2014 and that executives at the top brass of the company were aware of the effort. The government also alleges that the Chinese firm misrepresented its ownership of an Iranian affiliate called Skycom. The U.S. has sanctions against doing business in Iran.
U.S. OFFICIALS IN BRITAIN PUSH FOR HUAWEI 5G BAN
The list of defendants includes Huawei's Chief Financial Officer Wanzhou Meng, who was arrested in Canada last month and is facing extradition to the U.S. A formal extradition request is expected to be filed by Tuesday, according to acting Attorney General Matthew Whitaker.
"The indictment of Huawei last year shows a company that incentivized and pressured its employees to steal intellectual property, violated sanctions, and laundered money. This is not a company that we should trust with our data or our networks," Rogers, former chairman of the House Permanent Select Committee, said.
The U.S. also recently encouraged the U.K. to think twice about allowing Huawei to build 5G infrastructure in the country.
"The U.K.'s decision to allow Huawei to build any part, even a limited part, of the 5G network is deeply troubling," Rogers said in a Friday statement. "Huawei is nothing more than a well-funded arm of the People's Republic of China and a direct extension of Beijing's government agencies. I worry that allowing Huawei into the U.K.'s networks could imperil the openness of our 'special relationship.'"
HUAWEI SAYS SALES ROSE 18% IN 2019 DESPITE US PRESSURE 
Tensions between the U.S. and Huawei have concerned some wireless carriers. They fear that a "rip and replace" method, which would rip Huawei technology from carriers that use the equipment and replace it with something else would be particularly harmful to rural areas due to the fact that Huawei offers cheap equipment that works well, making it hard to replace, according to The Verge reported.
The poll's results were released before The New York Times reported Friday that the Trump administration temporarily suspended plans to further restrict American sales from tech companies like Microsoft and Intel to Huawei.
Some Pentagon and other officials said the restrictions could actually put U.S. national security at a greater risk than if the country were to increase limitations as the U.S. and China take steps toward a potential trade agreement.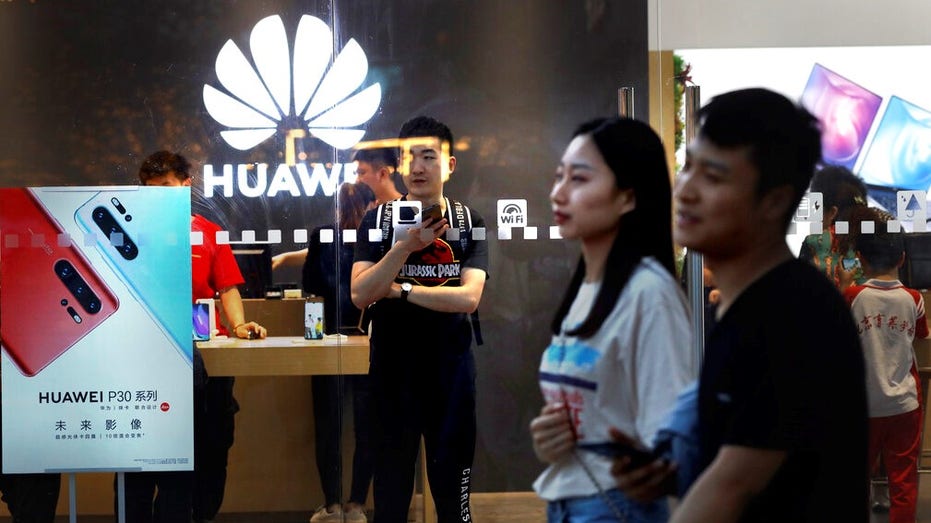 The FCC labeled the company a "national security threat" on Nov. 22 and banned it from a federal subsidy program that would have allowed U.S. businesses to receive subsidies for purchasing telecommunications equipment from Huawei, thus dealing a blow to U.S. Huawei sales.
GET FOX BUSINESS ON THE GO BY CLICKING HERE
Huawei said the label singles out the company as a national security threat but provides "no evidence" to support the decision, adding that the "FCC simply assumes, based on a mistaken view of Chinese law, that Huawei might come under Chinese government control."
President Trump blacklisted Huawei in May and issued an executive order barring U.S. companies from buying telecommunications products from the tech giant, citing national security risks. However, the administration has loosened its restraints on the company in recent weeks.
CLICK HERE TO READ MORE ON FOX BUSINESS
This report contains material from previous FOX Business articles and the Associated Press.