Amazon suffers glitch as Prime Day kicks off
Online shoppers reported issues with Amazon's website Monday, just as the retailer's Prime Day began.
Reports of site outages spiked around 3 p.m. ET, when Amazon kicked off the annual sales promotion, according to DownDetector.com. Social media users also posted images of error pages on Amazon.com and said they experienced issues during the checkout process. Error pages displayed images of dogs with the message, "Sorry, something went wrong on our end."
Amazon's homepage also experienced some glitches, although links to Prime Day deals on Fire tablets and other items appeared to be working later Monday afternoon.
"Some customers are having difficulty shopping, and we're working to resolve this issue quickly," an Amazon spokesperson said in a statement.
The company added that many users have successfully completed orders at the start of Prime Day. In the first hour of the 36-hour sale, customers in the U.S. have ordered more items compared to the first hour of Prime Day last year, according to Amazon.
Shares of Amazon fell 1.2% in after-hours trading.
Prime Day, which made its debut in 2015, offers exclusive discounts for members of Amazon's $119-a-year subscription service. The company hasn't released sales data for Prime Day, but Coresight Research estimated that Amazon will book $3.4 billion in global sales during the event, a 40% increase over last year.
Amazon CEO Jeff Bezos revealed for the first time in April that the e-commerce giant has more than 100 million paid Prime members.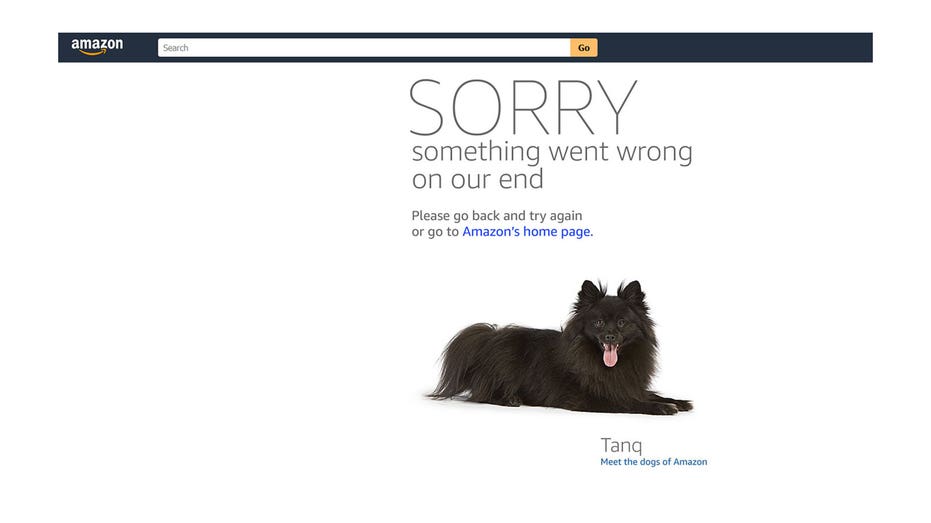 FOX Business' Hillary Vaughn contributed to this report.