1 in 10 police departments can now access videos from millions of consumers' Ring security cameras
Ring users can opt out of receiving video requests from law enforcement
Nearly one in 10 U.S. police departments have access to videos from millions of privately owned Amazon Ring devices. 
Ring's Active Agency Map shows the home security camera company now has partnerships with more than 1,800 police departments in the U.S. out of nearly 18,000 total departments across the country.
The company's "Neighbors" app notifies Ring users when neighbors or local law enforcement agencies send out public safety alerts.
FLORIDA RING DOORBELL CATCHES DEADLY PLANE CRASH IN NEIGHBORHOOD
"We built Neighbors for our customers, not law enforcement, and users must opt-in to share videos on a per-request basis. Law enforcement do not have access to customer devices or livestreams, and customers are in total control of the information they share," a Ring spokesperson told FOX Business. 
Law enforcement officials who wish to receive footage of specific incidents from Ring users, however, do not need warrants to submit requests for such material, and users are not legally obligated to comply with requests, according to a FAQ page on Ring's website.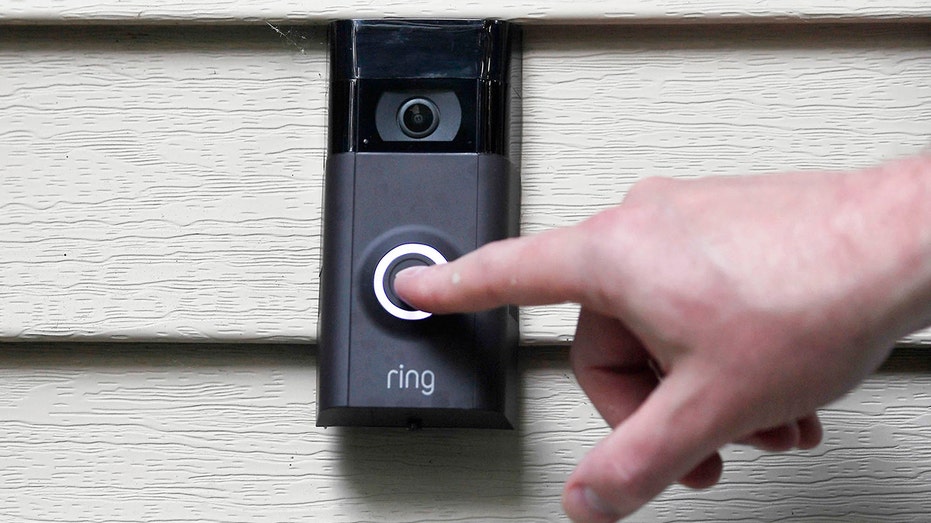 "After joining Neighbors, public safety agencies may submit a video request through Neighbors asking their community to assist an investigation by voluntarily sharing videos. Users can ignore the request and also change their privacy settings to avoid receiving future requests. Public safety cannot see which users, if any, receive a request unless the user chooses to share video in response," the page reads.
Ring users can also opt out of receiving video requests from law enforcement. The company prohibits video requests for lawful activities like protests, and all requests are moderated, according to the spokesperson.
HACKERS PUBLISH RING CAMERA ACCOUNTS, URGE OTHER HACKERS TO RECORD USERS IN THEIR HOMES
The company also receives and reviews all legally binding requests, including warrants, the spokesperson said. 
Amazon acquired Ring in April of 2018, and the company has since sold millions of devices to users across the country. The company reached about 10 million active monthly Neighborhood users last September. 
Ring video footage of break-ins, front-porch package thefts, delivery mishaps and other crimes have made national headlines.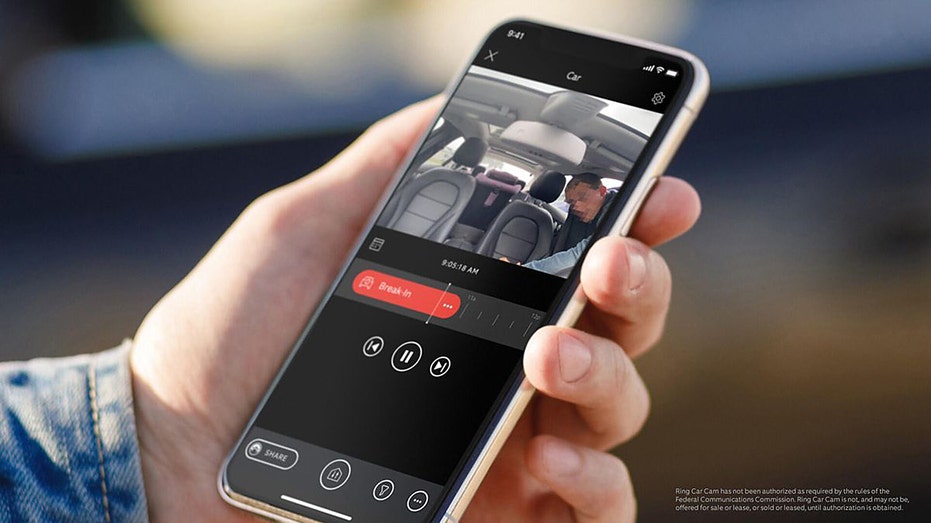 In April, a Ring door camera recorded a 26-year-old burglary suspect punching in the glass on the front door of a Texas home and stepping through sometime after 8 a.m. in broad daylight, San Antonio police said, according to local KENS-TV. The footage helped two homeowners catch the suspect during a series of at least five brazen break-ins that turned violent in a San Antonio neighborhood.
Critics of Ring, however, argue that the company's mission to make neighborhoods safer infringes on privacy.
CALIFORNIA DOORBELL CATCHES GUNMEN OPENING FIRE ON HOMEOWNERS
Chris Gilliard, an English professor in Michigan, told the AP that the cameras rely on fear of crime over actual crime.
"Amazon is profiting off of fear," he said.
The American Civil Liberties Union has also raised concerns about the cameras. In one blog post, the group said the cameras could potentially be hacked. In another, it said the cameras, if paired with facial recognition technology, could provide the infrastructure for "a massive decentralized surveillance network."
CLICK HERE TO GET THE FOX NEWS APP 
Some police departments have also chosen to not partner with Ring because they don't want to share data with the company or anyone else. In Coon Rapids, a Minneapolis suburb, police instead opted to keep their own private list of local homeowners willing to share their video for investigations, according to the AP.
Ring said it values its users' privacy and its customers control their data.
Fox News' Brie Stimson and James Leggate contributed to this report.