Super Bowl LIV: Miami taxpayers foot bill to host big game, but won't reap economic benefits
Taxpayer dollars are providing a 'windfall to the Dolphins for hosting the Super Bowl'
Super Bowl LIV is expected to cost South Florida-area taxpayers millions, but residents and businesses won't reap the economic benefits, according to Miami Gardens Chamber of Commerce President Andre Williams.
Williams told FOX Business' Neil Cavuto on Monday that "South Florida is a community of haves and have nots," that includes 30 billionaires, "very rich folks," a "shrinking middle class" and some people who live in poverty. Yet, he said, Miami-Dade County and the surrounding municipalities are devoting a lot of their resources and taxpayer dollars to "provide a windfall to the Dolphins for hosting the Super Bowl."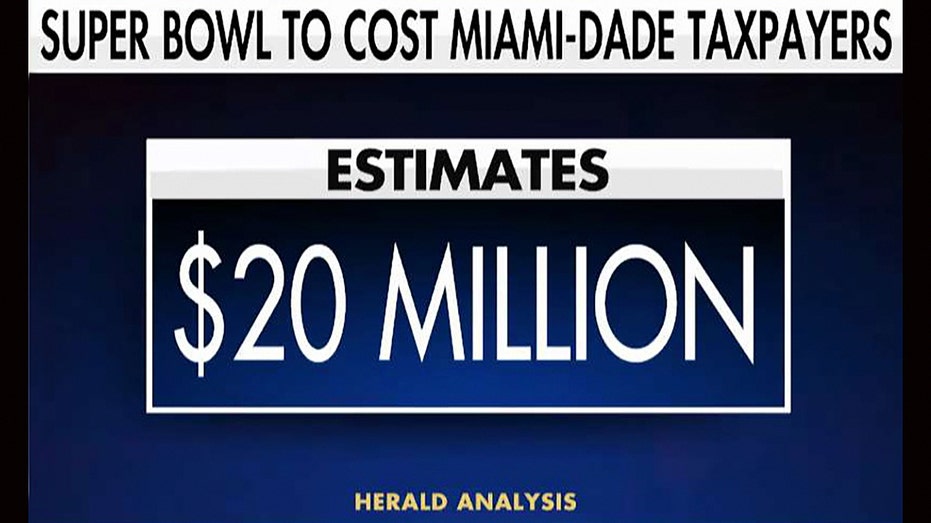 Although Williams is excited that the Super Bowl will be played at Hard Rock Stadium in Miami Gardens, he said the city won't be reimbursed for the money poured into public safety and events surrounding the big game.
SUPER BOWL LIV: HOW MIAMI DOLPHINS OWNER STEPHEN ROSS WILL PROFIT
Williams said another issue is that most of the attendees "come into the Super Bowl, enjoy the incredible venue, but do not spend their [money] outside of the Super Bowl," which in turn hurts local mom and pop businesses.