Smarties Candy: Family trio of lady bosses achieving sweet success
Smarties, the colorful roll of pastel candies, has been an iconic American treat since 1949. Now, the brand is becoming iconic in a new way by shattering glass ceilings with a trio of lady bosses.
Liz Dee, Sarah Dee and Jessica Dee Sawyer are the co-presidents of Smarties Candy Company.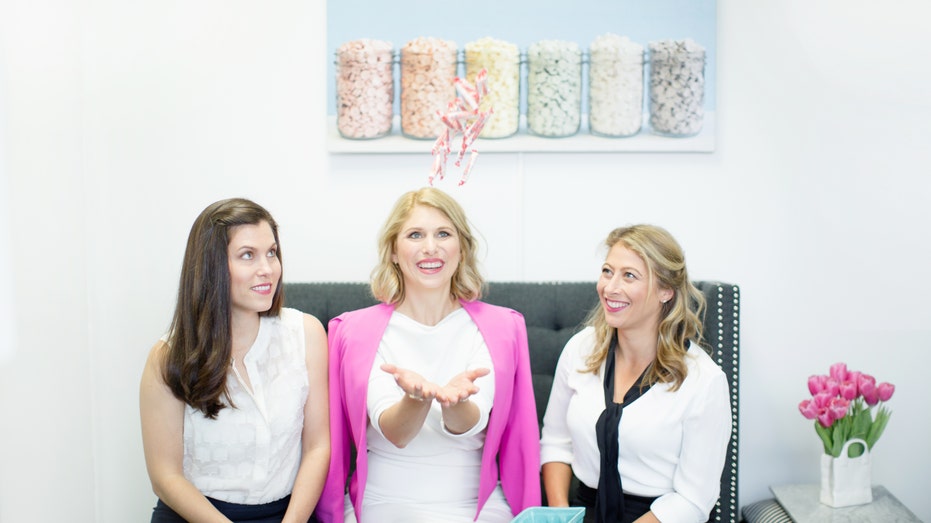 "At the end of the day, the proof is in the numbers," explains Liz Dee. "The numbers speak for themselves so people might think it's strange or doubt the ability of women to be able to run a business, let alone three women together to come to consensus and steer this ship forward."
Smarties started in 1949 with Edward 'Eddie' Dee on the heels of his transatlantic voyage from England. Smarties was not Eddie's first foray into candy, however. "Our grandfather was making candy similar to Smarties in Europe before coming to the United States," recalls Liz Dee. "So Smarties candies were a variation of what he was already making, but he tweaked it for the U.S. market." The co-presidents tell FOX Business that their spry 94-year-old grandfather continues to regularly visit the office.
Eddie passed the business along to his sons, Michael and John, who, in turn, handed the reins of Smarties over to their daughters. Sarah recounts that as children, the three women learned about upholding a strong work ethic from the men in the family. "We really pride ourselves on making sure that we're here, we're the first ones here and we're the last ones to leave," says Sarah Dee. "If we expect people to do a job for us, they need to know that the three of us are prepared to do it too, and that's something that our parents made really important to us as children."
Jessica Dee Sawyer says that everyone is ultimately working together to reach the same end goal and that when it comes to working with family, "You like them and you love them, you respect them, and there's probably more trust there than you would have with anyone else."
The three co-presidents all started at Smarties by working on the ground level and were able to learn the ins and outs of nearly all roles at the candy company. Liz, Jessica and Sarah have been strategic in their leadership and divided up their responsibilities based on areas that worked to each one of their strengths. Liz Dee oversees communications and marketing, as well as food quality and safety for the Smarties factory locations in New Jersey and Canada. Jessica Dee Sawyer is in charge of the sales, art and logistics departments and manages her company's Canadian facility. Sarah Dee is in charge of operations in both New Jersey and Canada.
"We have our own sandboxes, but still really come together in the big picture to discuss the overall vision for the company," says Sarah Dee. "I think it's a testament to our family business that we always come out of the room with decisions being unanimous."
The trio are working to maintain their company's iconic status, while also keeping it relevant in 2018 and beyond. Machine procurement for the factories is overseen by Sarah Dee, so Smarties can streamline North American manufacturing and meet demand while making the same Smarties that generations of Americans love. "A lot of candy is made overseas now because the labor is less expensive, but we are committed to staying right here in New Jersey and in Canada, so that we can keep making Smarties in North America," explains Liz Dee. "Sarah's role in efficiencies is a huge part of that."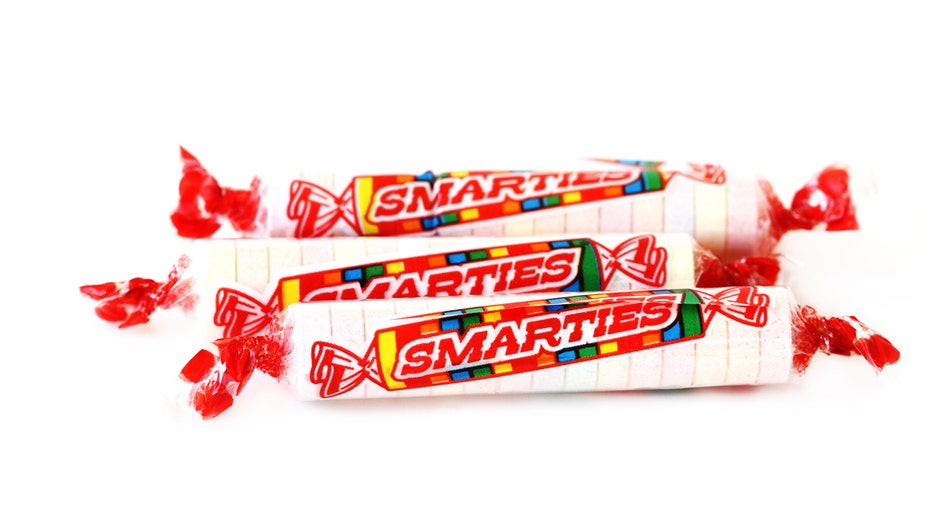 Smarties packaging also got a revamp thanks to Jessica Dee Sawyer who explained the critical balance of keeping an iconic brand recognizable, while also updating it to maintain relevance. "We really have our eye on who we are, and will not lose that," she said. "But also we looked at the redesign knowing we have to freshen up our look with the times and give our customers something new that they love." The logo redesign process took more than a year and included about 100 different types of logos.
Liz, Sarah and Jessica understand the responsibility that comes with Smarties' place in history, but also recognize they are role models for younger generations, too. "The three of us saw our fathers here and leading the business and that was our norm, but now, for my daughter it's a little different," says Jessica Dee Sawyer.
"My daughter is used to talking about Aunt Sarah, Aunt Liz and Mommy running the business and she thinks that's awesome. It's her norm, and I hope that one day she'll get to come and have an office with us."
For the full interview with Liz Dee, Sarah Dee and Jessica Dee Sawyer watch the full video above.
Emily DeCiccio is a video producer and reporter for Fox News Digital Originals. Tweet her @EmilyDeCiccio.