Female CEO disrupts $13 billion lingerie market in #MeToo era
When you hear the word 'lingerie' an image of a bombshell, small-waisted model with a 'come hither' look inexorably appears in your mind. That's exactly the image major lingerie companies have been nurturing for decades, and it's no surprise given the lingerie market has been primarily led by men.
That's not the case today, thanks to Michelle Cordeiro Grant, the founder and CEO of Lively.
She is working to reshape that image and create lingerie meant to empower women, and to not solely satiate the male gaze. "For me, Lively is about human uniqueness, the beauty of every woman being an individual, and being a place where women can come together and find the power of uniqueness," Cordeiro Grant tells Fox Business. "Once you realize the power of being an individual and how your inner confidence can really help you break barriers and do something new and innovative, the world just flips on its head."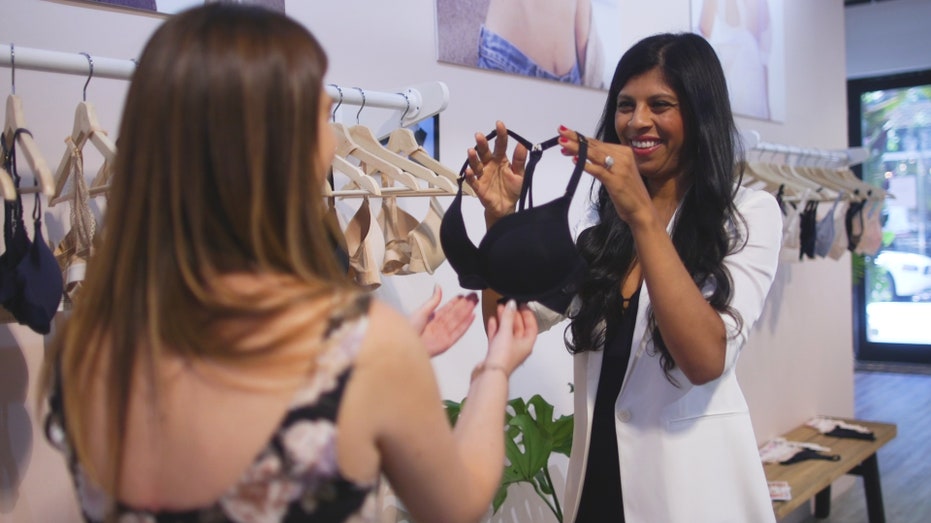 Cordeiro Grant was inspired to start Lively after years of experience in the world of retail and fashion. In fact, she had served as Senior Merchant/ Director for Victoria's Secret where she learned critical lessons that she would build her company around.
First, she learned the power of branding and a cohesive narrative.  "My role was working directly with the consumer and selling Les Wexner's vision of what Victoria's Secret was and still is today, a brand that inspires women around the idea of 'angel,' 'fantasy,' and 'push-up,'" explains Cordiero Grant.
Lively's founder also learned about the scope and breadth of the lingerie market while working at Victoria's Secret. "Lingerie as a category is $13 billion dollars in the United States alone, and when I was at Victoria's Secret it was anywhere from 35-40% of the market share," explains Cordeiro Grant. "So that's one conversation and one point of view that is thriving within a $13 billion industry within one country."
Cordeiro Grant saw an opportunity within that $13 billion market—to offer a space for diversity and a room for more conversations to happen.
"So what if you took a category with that much market share and potential, and change the conversation to be about how this category can be one that women actually love and cherish?" explains Cordeiro Grant.  "The lingerie category is one that women largely looked at as a chore and looked at as something that they only participated in when they had to, so why not create a space within the category that is actually for women?"
Cordeiro Grant continued to do her homework before launching Lively, knowing that it would be built around the goal of putting brand and customer first.
She tells Fox Business that the supply chain would be crucial in building a pathway to a company that accomplished those goals. "I wanted to create a brand that was accessible in size and household income, and supply chain is the one thing you need in this category to be truly successful." says Cordeiro Grant. "Additionally, if you want to create something that's accessible from a size perspective. It's not four to six sizes like a T-shirt, a bra has 22 to 26 sizes."
Controlling the supply chain gave Cordeiro Grant the power to create the multitude of sizes that women needed, as well as the ability control the price point of her products.
All of Lively's bra and bralettes cost $35, whereas many retailers' price point for bras is between $50-$100.  Cordeiro Grant's building blocks of pricing, comfort-level, and community created a foundation on which her company flourished following its launch in April 2016. "We have had exponential growth, growing 300% from year one to two, and 150% from year two to three," explains Cordeiro Grant. "Where we want to be next year is not only focused on triple digit growth, but it is also focused on fine-tuning our physical experience, and continuing to listen to our community and make sure we're addressing how a woman feels in a product when she's looking at herself."
To learn more about how Lively founder and CEO Michelle Cordeiro Grant built her company, overcame stereotypes, and continues to disrupt the lingerie market watch the video above.
Emily DeCiccio is a video producer and reporter for Fox News Digital Originals. Tweet her @EmilyDeCiccio