Eviction bans remain in California more than 3 years into the pandemic
Bay Area and Los Angeles officials renewed pandemic-era rent laws in cities with high housing costs
A handful of California cities are still enforcing laws that protect tenants from eviction or rent increases, extending pandemic-era policies that most of the country wound down more than a year ago.
The San Francisco board of supervisors voted in March to maintain a local eviction ban for unpaid rent until at least the summer. In Oakland and Berkeley, similar laws will also run into the summer months. The city of Los Angeles, meanwhile, extended a prohibition on evicting tenants for having unauthorized pets or occupants in their apartments. It also renewed a rent freeze on rent-controlled apartments until next year. 
Eviction moratoria, initially enacted nationwide in 2020, sought to limit the spread of Covid-19 and prevent tenants who lost income because of the pandemic from losing their homes. Those concerns have receded and on Friday the World Health Organization declared an end to the Covid-19 emergency.
But proponents of the California bans say that lifting all protections would exacerbate homelessness in cities with some of the country's highest housing costs.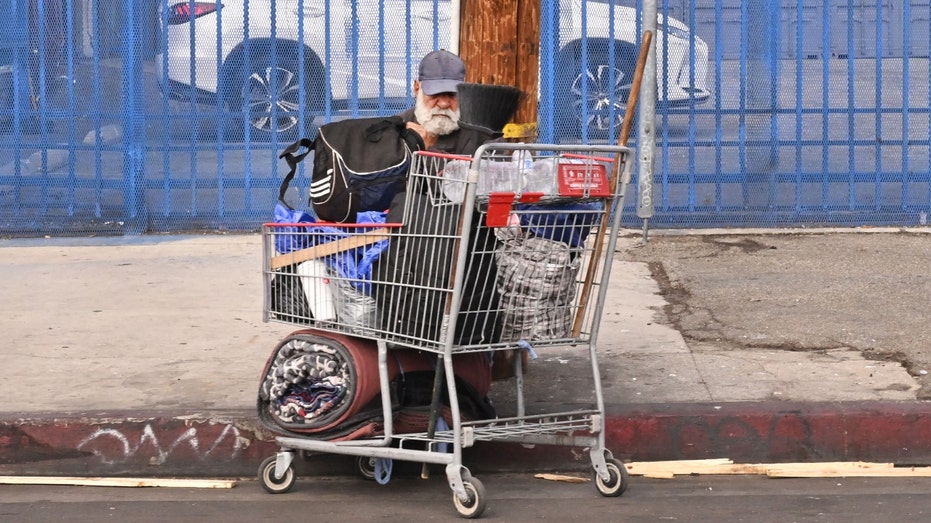 COLORADO HOMEBUYER DISCOVERS SNAKES IN WALLS AS SHE MOVES IN: 'I'M PETRIFIED'
"As we work to bring Angelenos inside, we also have to work to prevent Angelenos from falling into homelessness," Los Angeles Mayor Karen Bass said last month about the renter protections.
California landlords, who have sued local governments over eviction laws, say there is no longer any pandemic justification for many renter protections. In a few cases, landlords say, tenants have taken advantage of the laws as an excuse to not pay, straining small operators who may own only one or a handful of units.
In Los Angeles, landlords can now evict most tenants who fail to make multiple rent payments. But the court process can take so many months that it has sometimes been easier to forgive rent debts just to get the tenant to leave, said Scott Brody, a property manager who oversees a portfolio of 3,500 apartments in the city. Some landlords have even paid delinquent tenants cash to get them out, property managers and attorneys said. 
Most Los Angeles renters aren't getting such offers. Lucina Abad fell behind on rent when she lost her seamstress job in November. She was protected from eviction for rent payments she missed before April, but she can be evicted for rent she misses going forward. 
Ms. Abad said she doesn't know how she will make her rent payments because she is still unemployed. "The little that I had saved up, I already paid," she said.
SQUATTERS, BE GONE! HOW TO KEEP YOUR PROPERTY SAFE AND SECURE FROM UNWANTED OCCUPANTS
Unpaid back rent across greater Los Angeles could exceed $1 billion, according to estimates from research group National Equity Atlas, which based the figures on Census surveys. 
Unlike Los Angeles, San Francisco's extended moratorium will keep covering new months of unpaid rent. The city renewed its ban this spring because it had $24 million in rental assistance left to spend, said Dean Preston, a member of the board of supervisors. That is enough to help 3,000 households avoid eviction, he said.
Even under the extended ban, tenants are still required to pay back what they owe. "What we're saying is you don't get to collect this debt by evicting people," Mr. Preston said.
The Trump administration enacted a nationwide pandemic eviction ban near the start of the pandemic. It had been loosely enforced in some parts of the country until it was struck down by the U.S. Supreme Court in August 2021. The court ruled that the Centers for Disease Control and Prevention, which imposed the nationwide moratorium, had exceeded its authority. 
At the time of the ruling, about half of apartment tenants nationally were still protected to a degree under temporary local eviction laws. Those protections, and $47 billion in federal rental assistance, kept eviction rates much lower than usual in most of the country. 
VACANT US OFFICE BUILDINGS ARE GETTING RESIDENTIAL UPGRADES TO MAKE UP FOR PANDEMIC SHIFT TO REMOTE WORK
After the moratoria and other protections expired, eviction filings nationwide soared by nearly 80% in 2022 over the prior year, according to Eviction Lab, a research unit at Princeton University, which tracked filings in 34 cities and 10 states. The rush sometimes overwhelmed courts with a large backlog of cases.
Even in some places where tenant protections expired a while ago, courts are resolving eviction cases much slower than before the pandemic. In Fulton County, Ga., part of greater Atlanta, an eviction case can take four months or more to go to trial, said Cassandra Kirk, the county's chief magistrate judge. 
"I am incredibly short-staffed," Ms. Kirk said. 
CLICK HERE TO GET THE FOX BUSINESS APP
The county Marshal's Department, which enforces the eviction of tenants who lose their cases, is getting 200 new eviction orders a week, and operating on a one- to three-month delay in executing them, officials said.
Delays in executing evictions have made some landlords tighten their standards for new tenants they take on, said Chelsea Juras, a spokeswoman for the Atlanta Apartment Association, a landlord trade group. 
Property owners were passing costs on to tenants in the form of higher security deposits and rent increases, she said.