US slaps new sanctions on Russia over Ukraine war, raises tariffs
Sweeping US sanctions target more than 200 individuals and entities from multiple countries that have ties to Russia's defense sector
On the one-year anniversary of Russia's invasion of Ukraine, the United States is hammering Russia with a new round of economic sanctions designed to undermine the country's ability to continue to wage war. 
The U.S. Treasury Department on Friday announced deep-cutting new sanctions targeting the metals and mining sector of Russia's economy. In coordination with allies and G7 partners, the U.S. aims to hinder President Vladimir Putin's ability to obtain the capital, materials, and technology that enables the Russian military to sustain its war against Ukraine, the Treasury Department said.
The sweeping sanctions target more than 200 individuals and entities from multiple counties with ties to Russia, including companies based in Cyprus, Malta, Switzerland, the United Arab Emirates, Bulgaria, Czech Republic, British Virgin Islands, and the Bahamas.  
Firms targeted include producers of carbon fiber, a key material used to build defense systems, as well as those in Russia's technology and electronics sectors, including persons who produce or import specialized or high-tech equipment used by Russia's defense entities.
WAR IN UKRAINE: THE ECONOMIC IMPACT OF ENERGY AND FOOD ONE YEAR AFTER RUSSIA'S INVASION
The sanctions will also hit Russian financial institutions, a top-ten bank, firms accused of helping Russia to evade current sanctions, arms dealers supporting Russia and Belarus, all in an effort to disrupt military supply chains. Unlike previous sanctions, this new round 
"As the Ukrainian people continue to valiantly defend their homeland and their freedom, the United States is proud to support Ukraine through economic, security, and humanitarian assistance," said Secretary of the Treasury Janet L. Yellen. 
GOP LAWMAKER SLAMS BIDEN FOR ESCALATING UKRAINE WAR: 'RATCHETED UP' TENSIONS AT EVERY TURN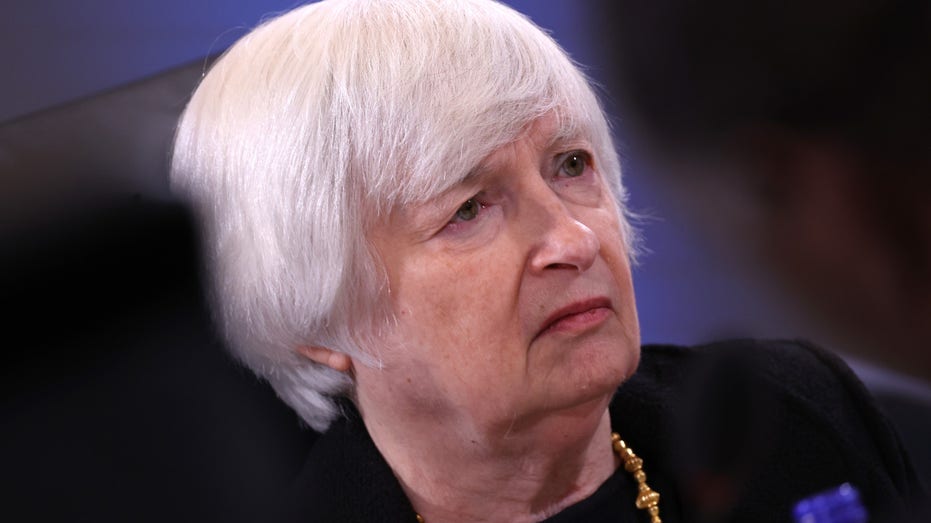 "Over the past year, we have taken actions with a historic coalition of international partners to degrade Russia's military-industrial complex and reduce the revenues that it uses to fund its war. Our sanctions have had both short-term and long-term impact, seen acutely in Russia's struggle to replenish its weapons and in its isolated economy. Our actions today with our G7 partners show that we will stand with Ukraine for as long as it takes," she added. 
The Defense Department on Friday also announced a new $2 billion aid package for Ukraine that will provide artillery ammunition and several new Unmanned Aerial Systems (UAS) and Counter-Unmanned Aerial Systems (C-UAS) equipment to bolster Ukraine's air defenses. 
SIX COUNTRIES JOIN RUSSIA IN OPPOSING UN'S RESOLUTION FOR PEACE IN UKRAINE
Additionally, the White House announced the Department of Commerce will limit exports to nearly 90 Russian and third country companies, including in China among other countries, in retaliation for supporting Russia's defense sector. 
CLICK HERE TO GET THE FOX NEWS APP
President Biden will raise tariffs on more than 100 Russian metals, minerals, and chemical products worth approximately $2.8 billion imported to the United States as well, targeting Russian commodities that generate revenue for the Kremlin. The White House insisted these tax increases have been "carefully calibrated to impose costs on Russia while minimizing costs to U.S. consumers."