US escalates Apple probe, looks to involve antitrust chief
Justice Department is adding litigators, seeking more data and studying Kanter's possible role in its investigation
The Justice Department has ramped up work in recent months on drafting a potential antitrust complaint against Apple Inc., according to people familiar with the matter.
The investigation into whether Apple has monopoly power that it abuses began in 2019, but enforcers have escalated their efforts in recent months, with more litigators now assigned to the case and new requests for documents and consultations with companies involved, the people said.
The Justice Department's investigation deals in part with Apple's policies governing mobile third-party software on its devices, which has been the focus of much of the criticism targeting Apple's competitive practices. The department is also looking at whether Apple's mobile operating system, iOS, operates in an anticompetitive way by favoring its own products over those of outside developers, the people said.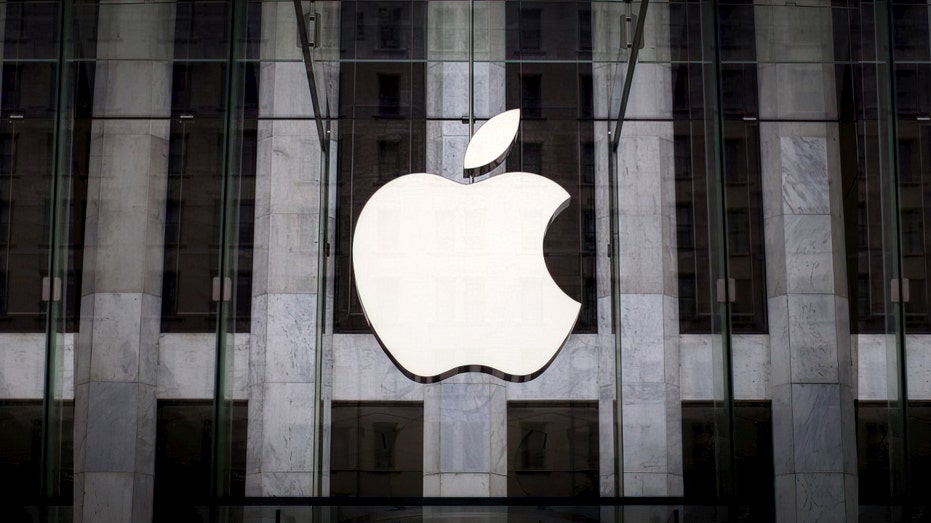 An Apple spokeswoman declined to comment. In the past, Apple has said it doesn't operate its business in a way that hurts developers. It has said that it embraces competition on the App Store, including when apps compete directly with Apple's own products. A Justice Department spokeswoman declined to comment.
BUFFETT'S FIRM ADDS MORE APPLE, SLASHES CHIPMAKER AND BANKS
One question mark around the department's Apple investigation has been the involvement of its top antitrust official, Jonathan Kanter. The agency initially sidelined Mr. Kanter, who was confirmed in November 2021 as assistant attorney general for the antitrust division, from overseeing the Apple case because of his prior representation of clients who have accused Apple of anticompetitive behavior, the people said.
Ticker
Security
Last
Change
Change %
AAPL
APPLE INC.
175.43
+2.44
+1.41%
The department subsequently has studied whether Mr. Kanter could be allowed to oversee the investigation and any lawsuit against Apple, the people said. The status of that process couldn't be learned, but the people said he likely would be involved in any action against Apple.
Mr. Kanter was recently cleared to work on another major tech enforcement case, involving Google, The Wall Street Journal reported in mid-January. The Alphabet Inc. unit had sought to have Mr. Kanter recused from that case, saying he had represented clients making antitrust complaints against Google and therefore couldn't be impartial. The department rejected the argument, and Mr. Kanter helped lead a lawsuit the department filed late last month against the search leader alleging it had abused its dominant position in the digital ads market. Google denied the allegations and said that the agency's efforts would slow innovation and raise advertising fees.
APPLE SUED BY WOMEN WHO CLAIM AIRTAG DEVICES LET STALKERS TRACK VICTIMS
Ticker
Security
Last
Change
Change %
SPOT
SPOTIFY TECHNOLOGY SA
150.31
+2.66
+1.80%
Before joining the Justice Department, Mr. Kanter worked with a number of Apple critics who were his clients at Paul Weiss Rifkind Wharton & Garrison LLP and, after he left there in 2020, at his own law firm, Kanter Legal Group, according to public financial disclosures. Those clients include music-streaming firm Spotify Inc., object tracker Tile Inc., messaging service Blix Inc. and the lobbying group Coalition for App Fairness. A client of Mr. Kanter testified in a trial over a competition lawsuit brought against Apple by Epic Games Inc., maker of "Fortnite." A spokeswoman for Paul Weiss declined to comment.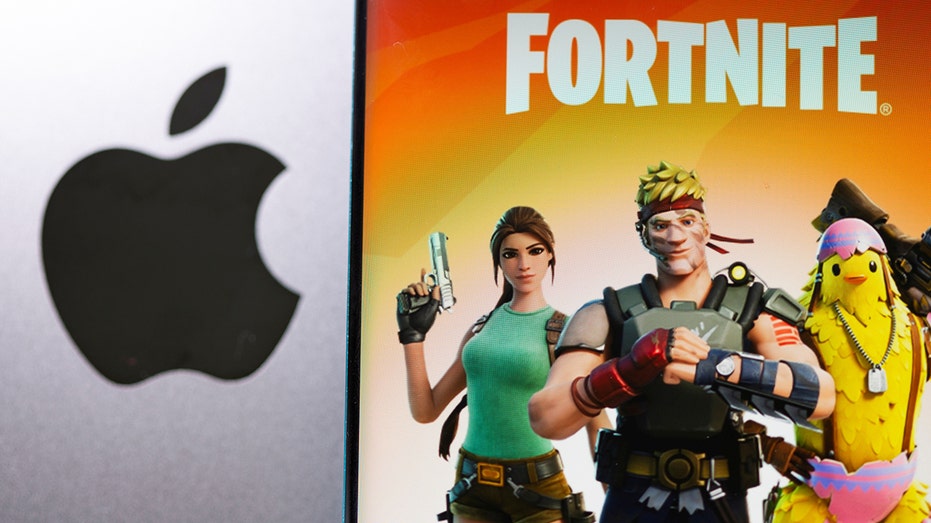 The current steps taken by the department would make it possible to file a lawsuit as soon as the spring, but the process could be delayed or the government could still decide not to pursue a legal challenge, the people said.
Apple's policies governing its App Store have been a target for critics and government regulators around the globe, who have looked at whether its power over pricing and distribution of outside software on its mobile devices harms competition. The Justice Department's investigation is broader than the App Store, though, and is looking at whether Apple has used its operating system to favor its own products, including hardware, said people familiar with the investigation. By locking down access to iOS, Apple makes the iPhone stickier and discourages users from switching to Android phones.
APPLE FACES CLASS-ACTION LAWSUIT ALLEGING 'RACIAL BIAS' IN WATCH'S BLOOD OXIMETER
One area of inquiry is the experience of Tile Inc., which sells consumer tracking devices, people familiar with the matter said. In an iOS update launched in 2019, Apple updated its tracking app Find My, a step that brought the company more into competition with Tile.
As part of its update, Apple began prompting users whether they wanted to allow Tile's devices to track them. Apple's Find My app is on iPhones by default and doesn't continuously ask for user-tracking permission. And in 2021, Apple released a product called an AirTag, a small device similar to those sold by Tile that can be used to track anything using the company's Find My app.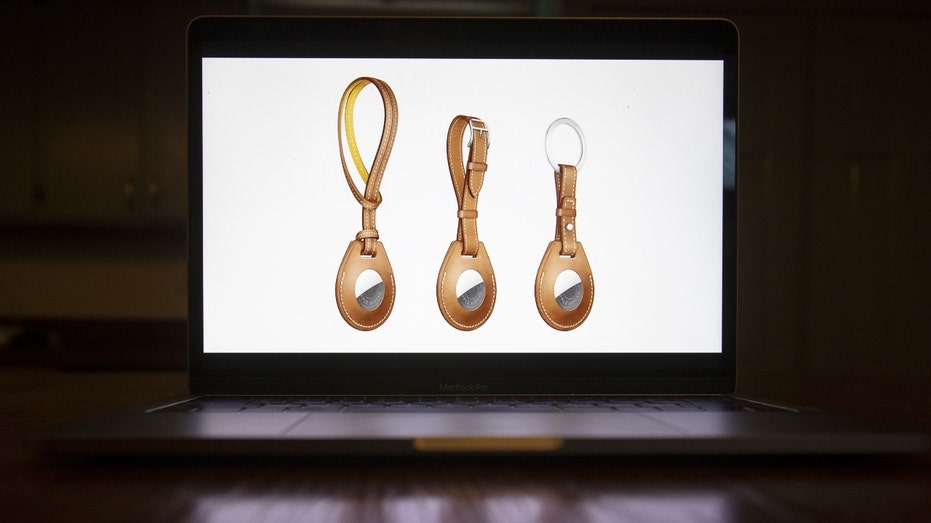 "The practical reality is that this is a prime example of Apple using consumer privacy as a shield to place third-party apps at a competitive disadvantage," Kirsten Daru, Tile's general counsel at the time, said in testimony to a House subcommittee in 2020.
Apple has said there are privacy differences between its Find My service and Tile's service. Kyle Andeer, a vice president on Apple's legal team, said in 2020 that Apple's location data is stored locally on the iPhone and isn't automatically sent to the cloud, giving users security and privacy benefits.
A number of Apple products are integrated with its operating system in ways that competitors aren't. They include iMessage, which Android users cannot access, and AirPods, the company's headphones that come with unique pop-ups and other privileges that make them easier to use.
Some competitors have said the integration creates an unfair advantage. Apple says the close tying between its hardware and software is a unique feature of its products that make them better for users.
Justice Department investigators are asking companies for internal sales and market data, said people familiar with the investigation. The department has begun asking for information on an expedited time frame, the people said.
The Justice Department's San Francisco office is handling most of the investigation, people familiar said.
Politico earlier reported that the Justice Department lawyers are in the early stages of drafting an antitrust case against Apple. 
Apple is facing a number of lawsuits and enforcement efforts around the world that challenge its market power. In the U.S., "Fortnite"-maker Epic recently went through a two-year legal battle over how Apple forces distribution of its apps through the App Store. In 2021, a U.S. district judge sided mostly with Apple, but the two sides are appealing.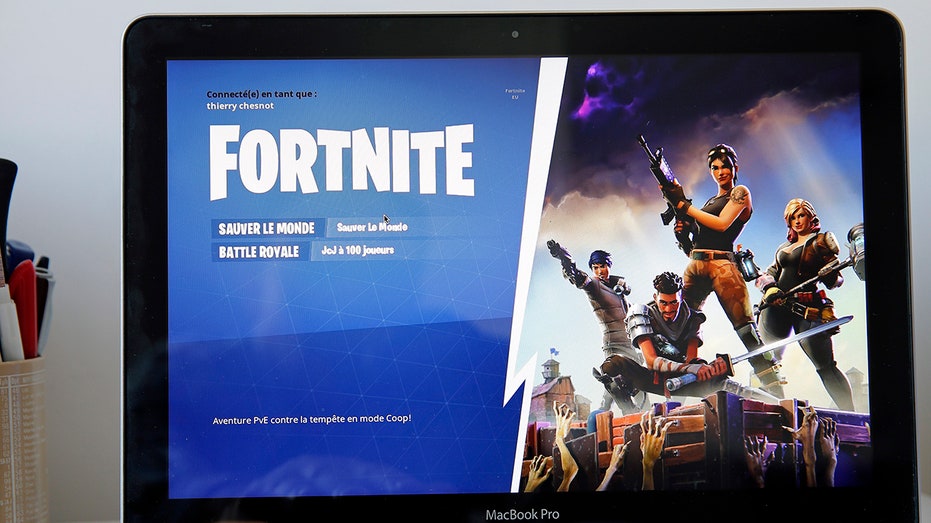 In a filing last year, the Justice Department became involved in the Epic case with its lawyers cautioning that the district court's ruling too narrowly interpreted the Sherman Act, which prohibits conduct that suppresses market competition. The Justice Department cautioned that the district judge's ruling could set a precedent for allowing anticompetitive practices.
CLICK HERE TO GET THE FOX BUSINESS APP
A new European Union law, called the Digital Markets Act, is aimed at limiting tech companies like Apple from taking advantage of their presence in digital markets such as Apple's App Store for the iPhone and iPad.
Apple has begun making efforts to address the new European law, which will begin enforcement in 2024. Apple has started internally exploring how to allow competing app stores and third-party software to be loaded onto the iPhone and iPad through a process known as sideloading, The Wall Street Journal recently reported.