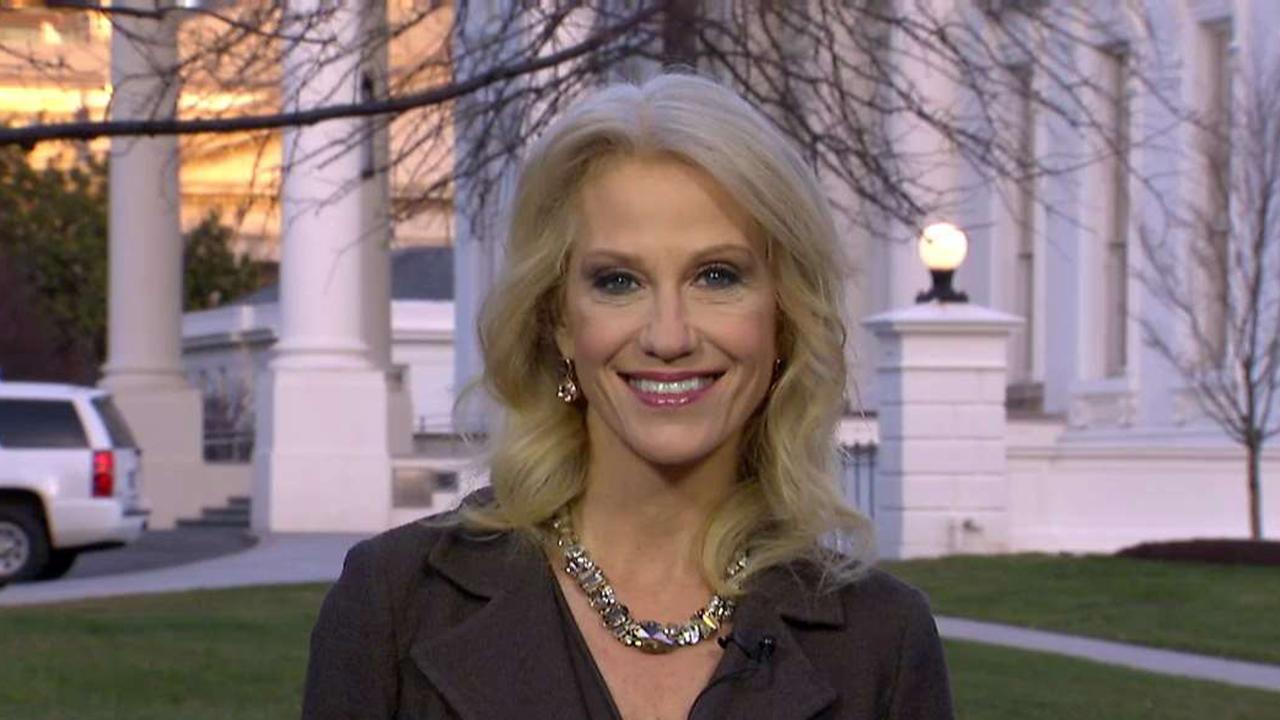 Kellyanne Conway, counselor to President Donald Trump, told FOX Business' Lou Dobbs that new tariffs on $50 billion of Chinese goods will prevent Asia's largest economy from stealing future U.S. innovation and protect American workers.
"It doesn't mean that we won't be trading with [China], it just means that you stop screwing the American worker and putting us on the wrong side of the deal," she said.
China struck back by announcing plans to impose tariffs on $3 billion in U.S. products such as steel, pork and wine, retaliating against Trump's move to put levies on Chinese imports. Trump's tariffs on China could climb as high as $60 billion, according to the president.
"We have a tremendous intellectual property theft situation going on, which likewise [costs us] hundreds of billions of dollars, and that's on a yearly basis," Trump said Thursday during a press conference.
Conway points out that the Trump administration's action toward China aims to level the playing field for trade.
"The president is also sick of this economic aggression [and] the appeasement that we're expected to always give to countries like China," she said on FOX Business' "Lou Dobbs Tonight."