SOTU: Biden pushes for insulin cost caps
Democrats tried to cap the price of insulin last year when they controlled both houses and fell short of the votes needed
During Tuesday night's State of the Union Address, President Biden talked about the high cost of prescription drugs.
Specifically Biden centered on insulin, needed for people with diabetes.
Biden called for a nationwide cap of $35 a month on out-of-pocket insulin costs.
"There are millions of other Americans who are not on Medicare, including 200,000 young people with Type I diabetes who need insulin to save their lives," said  Biden. "Let's finish the job this time."
WHO WILL PAY FOR THE BALANCE OF CAPPING INSULIN PRICES? EVERYONE ELSE.
Democrats failed to pass a similar measure last year when they controlled the U.S. Senate and House of Representatives.
At that time, only 10 Republican votes in the U.S. Senate were needed to pass it.
Biden is unlikely to get his wish as it lacks enough Congressional support.
"Capping insulin costs for patients is an idea that really resonates with people who are struggling with healthcare costs, but it's highly unlikely to pass in a divided Congress," said Larry Levitt, Executive Vice President for Health Policy at the Kaiser Family Foundation.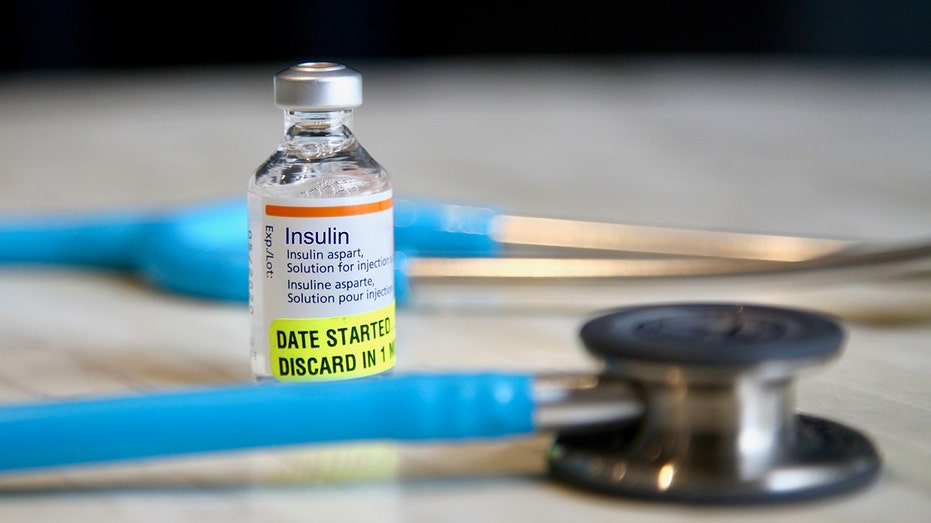 Around 8.4 million of the 37 million people in the United States with diabetes use insulin, according to the American Diabetes Association.
HOUSE PASSES BILL CAPPING INSULIN AT $35 A MONTH FOR PATIENTS WITH INSURANCE
Democrats passed the cap for those enrolled in the government's Medicare health program for people ages 65 and older last year as part of Biden's signature Inflation Reduction Act (IRA). That kicked in last month.
They tried and failed, to extend the benefit to everyone with health insurance when they were voting on the IRA.
Some Medicaid plans for low-income individuals and private insurance plans also cap the monthly cost of insulin at $35.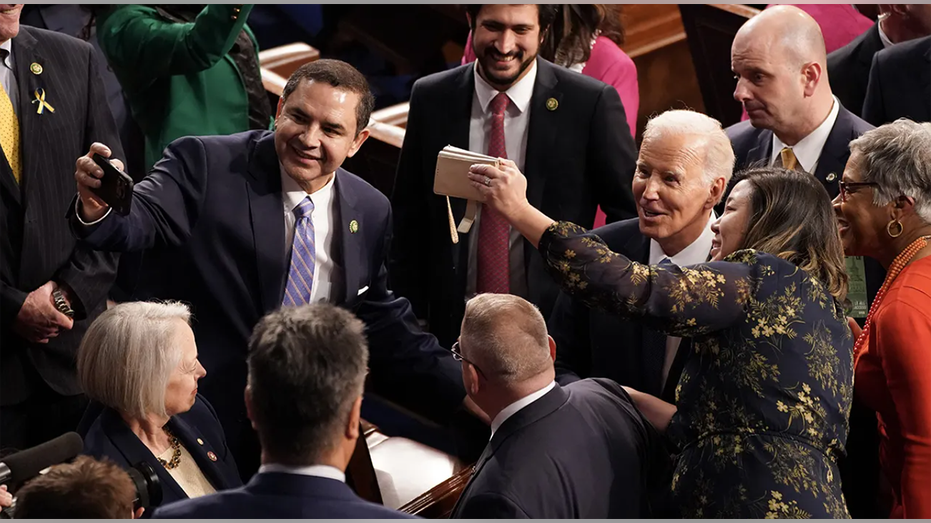 Monthly out-of-pocket costs for insulin are capped by 20 states and the District of Columbia. In nine of those states and D.C., the cap is $35 or lower, according to the ADA.
Most people with private insurance who need insulin pay less than $35 per month already. In contrast about 17% of insulin users ages 18 to 64 were uninsured or had a gap in coverage, according to a 2020 Commonwealth Fund study.
THE COST OF INSULIN CAN BE DEADLY
According to Laura Marston, co-founder of the advocacy group The Insulin Initiative, two-thirds of that group paid the full price - an average of $900 a month - for the medicine. That has forced many people to ration or skip insulin doses, endangering their health or even their lives.
Three companies, Sanofi, Eli Lilly and Novo Nordisk make up 90% of the market for insulin.
Ticker
Security
Last
Change
Change %
SNY
SANOFI
51.01
+0.55
+1.09%
LLY
ELI LILLY & CO.
442.33
+5.84
+1.34%
NVO
NOVO NORDISK A/S
157.11
-0.88
-0.56%
Drugmakers currently set insulin prices at over $275 a vial, representing a 1,200% increase in price over the past 20 years, according to the Insulin Initiative.
The original patent holders sold it in 1923 for $1, hoping that would ensure it became widely available at little cost.
Reuters contributed to this report.