Republicans sound off on Dem spending amid debt ceiling battle
'The Democratic Party has spent like drunken sailors,' said Rep. Brian Babin of Texas
Republicans on Capitol Hill expressed outrage over Democrat spending on Wednesday, the same day House Speaker Kevin McCarthy, R-Calif., met with President Biden to discuss a solution to the ongoing debt ceiling debate. 
"Biden has spent – the Democratic Party has spent – like drunken sailors, and as the father of a sailor, I say that very carefully because I want to show respect for some sailors that do a little drinking. But they have been completely out of control in this Democrat Party," quipped Rep. Brian Babin, R-Texas, to FOX Business when asked about raising the debt limit. 
Babin also offered his thoughts on desired outcomes for McCarthy's meeting with the president.
AOC BLASTS GOP OVER COVID FRAUD INVESTIGATION
"I hope to see some negotiating. The promise by Ms. Jean-Pierre that [President Biden] would not negotiate the debt ceiling was very disturbing to me as we've spent trillions and trillions of dollars under the watch of this president […] we've got to have some guardrails," Babin said.
The White House, on the other hand, continues to maintain that raising the debt ceiling shouldn't be a negotiation. 
"I think we've been very clear from here that this should be done without conditions," remarked White House press secretary Karine Jean-Pierre at Wednesday's daily press briefing. 
"It is something that has been consistently done over the years […] it is [Congress'] constitutional obligation to get this done on behalf of the American people," Jean-Pierre added. 
DEM SENATOR URGES GOOGLE, APPLE TO BAN TIKTOK FROM APP STORES
Senate Republicans, however, disagree with that sentiment, saying that the current path is unacceptable. 
"Very good people expect the federal government to live within its means. I mean, states like Missouri, for example, balance their budgets and that's what we need to do here to restore some fiscal discipline," said Sen. Eric Schmitt, R-Mo., to FOX Business.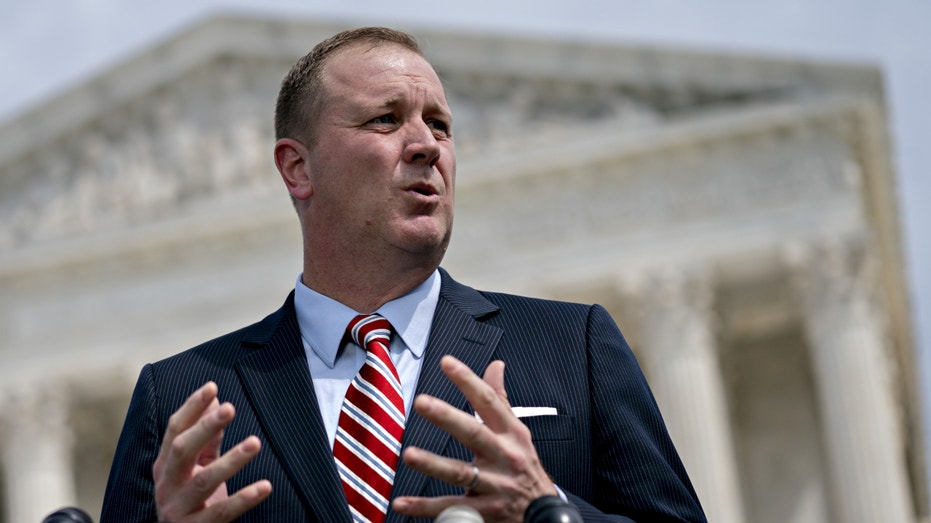 "This idea that we can continue down this path and the status quo is working – it's not working for the American people," the freshman Republican senator from Missouri continued. 
Meantime, as fears of the U.S. defaulting on its debt grow, Democrats across the aisle on Capitol Hill are skeptical that Republicans will cause the nation's first default. 
"I don't think anybody – any responsible person that's here for the right reason – would never let that happen," said Sen. Joe Manchin, D-W.Va., to FOX Business. 
Manchin also expressed optimism that Biden and McCarthy agreed to meet and negotiate. 
"I always think good things will happen. I think both of those two people can sit down and I've always felt that. I felt very strongly they need to be conversing and I'm glad to see it happen," Manchin noted about the meeting.
CLICK HERE TO READ MORE FROM FOX BUSINESS
The feeling was mutual on the Republican side, with one new member expressing a hope for change. 
"The bottom line is we can't keep spending money the way that we are. I know the president has said he wouldn't negotiate, and so I'm hoping he changes his tune. I think that's the only way to change the way this town spends money," concluded Rep. Eli Crane, R-Ariz.