Pakistan Denies Sheltering Bin Laden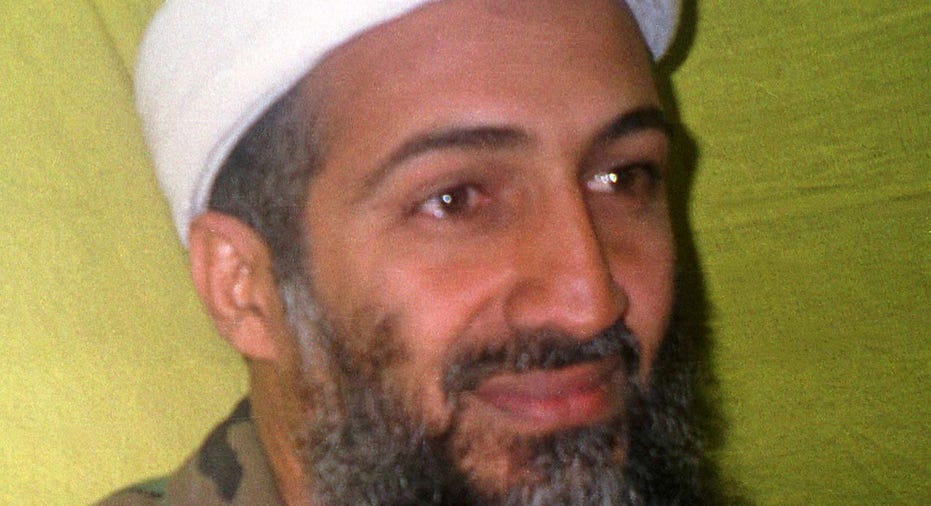 Pakistan's president on Tuesday denied suggestions that his government may have sheltered Usama bin Laden but admitted that his security forces were left out of a U.S. operation to kill the al Qaeda chief.
The revelation that bin Laden had holed up in a luxury compound in the military garrison town of Abbottabad, possibly for five to six years, prompted many U.S. lawmakers to demand a review of the billions of dollars in aid Washington gives to nuclear-armed Pakistan.
Pakistani President Asif Ali Zardari President, issuing his first formal response to questions about how the world's most-wanted militant was able to live for so long in comfort near Islamabad, did little to dispel suspicions.
"Some in the U.S. press have suggested that Pakistan lacked vitality in its pursuit of terrorism, or worse yet that we were disingenuous and actually protected the terrorists we claimed to be pursuing," Zardari wrote in an opinion piece in the Washington Post. "Such baseless speculation may make exciting cable news, but it doesn't reflect fact."
It was the first substantive public comment by any Pakistani leader on the airborne raid by U.S. special forces on bin Laden's compound on Monday that brought to an end a long manhunt for the al Qaeda chief who had become the face of Islamic militancy.
Pakistan has faced enormous international scrutiny since bin Laden was killed, with questions over whether its military and intelligence agencies were too incompetent to catch him, r knew all along where he was hiding and even whether they had been complicit.
Reflecting U.S.-Pakistani relations strained by years of mistrust, Islamabad was kept in the dark about the raid until after all U.S. aircraft were out of Pakistani airspace."He was not anywhere we had anticipated he would be, but now he is gone," Zardari wrote, without offering further defense against accusations his security services should have known where bin Laden was hiding.
"Although the events of Sunday were not a joint operation, a decade of cooperation and partnership between the United States and Pakistan led up to the elimination of Osama bin Laden as a continuing threat to the civilized world."
RELEASE OF PHOTOS CONSIDERED
Facing pressure to produce absolute proof of bin Laden's demise, White House counterterrorism chief John Brennan said the United States was considering whether to release photographs and video taken during the raid as proof that bin Laden had died in the raid.
"We want to make sure that we're able to do it in a thoughtful manner. We also want to anticipate what the reaction might be on the part of al Qaeda or others to the release of certain information so that we can take the appropriate steps beforehand," Brennan told CNN.
The Afghan Taliban on Tuesday challenged the truth of bin Laden's death, saying Washington had not provided "acceptable evidence to back up their claim" that he had been killed. In a statement from Kabul they also said aides bin Laden had not confirmed or denied his death.
Another U.S. official, speaking on condition of anonymity, said photographs of bin Laden's burial at sea may be released later on Tuesday but no decision has been made. Washington was also weighing whether to release a photo of his body.
Taking out bin Laden, who became the epitome of evil for many Americans for masterminding the Sept. 11, 2001 attacks on the United States, is likely to give U.S. President Barack Obama at least a short-term boost in approval ratings that have slid amid U.S. economic woes.
But he may also face more pressure to speed the planned withdrawal this July of some U.S. forces from the unpopular war in Afghanistan.
RE-COMMITMENT TO FIGHTING MILITANTS
U.S., Pakistani and Afghan officials held a previously scheduled meeting in Islamabad on Tueday and re-committed to the fight against militancy in Afghanistan and Pakistan but deflected questions about the bin Laden operation.
"Who did what is beside the point ... This issue of Osama bin Laden is history," Pakistani Foreign Secretary Salman Bashir told a joint news conference.
But irate U.S. lawmakers earlier asked how it was possible for bin Laden to live in a populated area near a military training academy without anyone in authority knowing about it.
They said it was time to review aid to Pakistan. The U.S. Congress has approved $20 billion for Pakistan in direct aid and military reimbursements partly to help Islamabad fight militancy since bin Laden masterminded the September 11, 2001 attacks.
"Our government is in fiscal distress. To make contributions to a country that isn't going to be fully supportive is a problem for many," said Senate Intelligence Committee Chair Dianne Feinstein.
The White House acknowledged there was good reason for U.S. lawmakers, already doubtful of Pakistan's cooperation against al Qaeda, to demand to know whether bin Laden had been "hiding in plain sight" and to raise questions about U.S. aid.
Prime Minister David Cameron said on Tuesday that Britain would continue working with Pakistan to combat militancy, but insisted "we need those questions answered" about whatever support bin Laden received there.
"The right choice is to engage with Pakistan and to deal with the extremists rather than just throw up our hands in despair and walk away, which would be a disastrous choice," he told BBC radio.There were no protests and there was no extra security in Islamabad on Tuesday, just a sense of embarrassment or indifference that bin Laden had managed to lie low for so long in Abbottabad.
"The failure of Pakistan to detect the presence of the world's most-wanted man here is shocking," the daily News said in an editorial, reflecting the general tone in the media.
Pakistan, where anti-U.S. sentiment runs high among its public, has a long history of nurturing Islamist militants in the interests of its strategic objectives, primarily facing up to what it sees as its biggest threat -- India. Pakistan's fear of India has been at the root of its support for the Afghan Taliban and separatist militants in Indian Kashmir.
WARNINGS OF REVENGE
In the first sign militants were attempting to strike back, Afghan forces killed and wounded 25 foreign fighters after they crossed the border from Pakistan, a government official said.
Jamaluddin Badr, governor of Afghanistan's northeastern Nuristan province, said the fighters killed overnight included Arabs, Chechens and Pakistanis.
Taliban, al Qaeda and other Islamist militants have long operated out of safe havens and training camps in Pakistan's largely lawless northwest Pashtun tribal regions. Bin Laden was sheltered by the Afghan Taliban before the Sept. 11 attacks.
The United States earlier issued security warnings to Americans worldwide. CIA Director Leon Panetta said al Qaeda would "almost certainly" try to avenge bin Laden's death.
Bin Laden's death had initially boosted the dollar and shares in the belief his killing reduced global security risks.
But shares dipped on Tuesday and the dollar struggled to pull away from a three-year low as markets refocused on a fragile global economy and corporate earnings prospects. Still, the threat of retaliatory attacks by al Qaeda could support oil prices, analysts said.
Bin Laden was buried at sea after he was shot in the head and chest by U.S. special forces who were dropped inside his sprawling compound by Blackhawk helicopters. Analysts warned that objections from some Muslim clerics to the sea burial could stoke anti-American sentiment.