Obama, on Latin America Trip, Grapples With Libya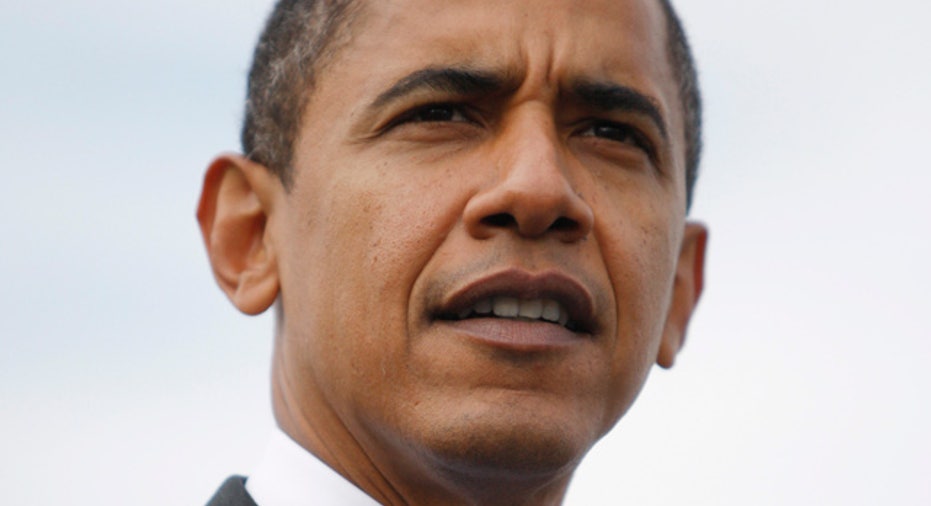 President Barack Obama will head to Chile on Monday to lay out his vision for deeper ties with Latin America on a trip overshadowed by U.S. military air strikes to contain Libyan leader Muammar Gaddafi.
Obama is expected to hail Chile's transition from military rule to stable democracy as a model for Libya and other countries in the Arab world, which is being swept by popular rebellions against autocratic rule.
Obama plans a joint press conference with Chilean President Sebastian Pinera that will provide an opportunity for him to further explain why he ordered the U.S. military to join U.N.-sanctioned international action against Gaddafi.
Republican critics of Obama demand he clarify the mission's goal. They say he has done a poor job of convincing Americans troubled the United States is undertaking military action in a third Arab country on top of Afghanistan and Iraq.
The strikes are sanctioned under a United Nations resolution to protect Libyan civilians by all necessary means from Gaddafi loyalists trying to suppress a popular uprising against his rule.
Obama, in a brief statement to reporters on Saturday in Brasilia as his five-day Latin American tour got underway, said he had ordered limited U.S. military action to support an international coalition to shield Libyan civilians from harm.
The president is juggling the U.S. involvement in Libya with the deadly nuclear crisis in Japan, while at the same time seeking to promote deeper ties in a fast-growing Latin America he sees as a fertile region for U.S. job-boosting exports.
Latin America was optimistic when Obama took office in 2009 he would give the region the respect it feels it deserves due to its strong economic performance. But two years later there is a sense that relations have been neglected while Obama battles urgent domestic challenges and foreign wars.
Washington's history with Latin America has included heavy-handed use of U.S. power for much of the 20th century to periods of inattention to the region over the past decade.
CHILE'S GOOD EXAMPLE
While General Augusto Pinochet's 1973 military coup in Chile, which human rights groups say the United States backed, evokes painful memories for many, a shift to the right last year after two decades of center-left rule underscores the transition to a free-market democracy.
Chile's solid economic growth, success in easing poverty and peaceful transfer of power make it a poster child for transition in Latin America and Obama will stress this in a speech in Santiago.
Dan Restrepo, Obama's top Latin American adviser, said the president would hold up the lessons learned by Chile during its transition as an example for other countries, while bringing up the crisis in Japan in the context of Chile's own experience with natural disasters.
"You'll see both presidents express solidarity with the Japanese people in light of the events that are unfolding and the tragedy that struck Japan with the earthquake and tsunami," Restrepo told reporters traveling with Obama.
Chile suffered a severe earthquake last year which, like Japan's recent catastrophe, triggered a devastating tsunami in which even more people died.
Seeking to position its economy as a regional financial hub that rivals Brazil, Chile is hoping Obama's visit will help establish it as a key player that pushes above its weight alongside Latin America's major economies.
Japan's post-quake nuclear disaster threatened to cloud the centerpiece of Chile's agenda with Obama -- a nuclear energy cooperation agreement.
But the government went ahead and signed it with the U.S. ambassador to Santiago before Obama's arrival, and officials accept that events in Libya and Japan will likely steal the limelight from what is seen as largely a symbolic stopover.
Other themes the presidents will broach -- technology, innovation, clean energies and education -- are all close to President Pinera's heart.
One issue pending resolution is Chile's quest for exemption for tourist visas for nationals visiting the United States, but the topic is unlikely to surface during this trip.