Obama: Libyan People Have Won Their Revolution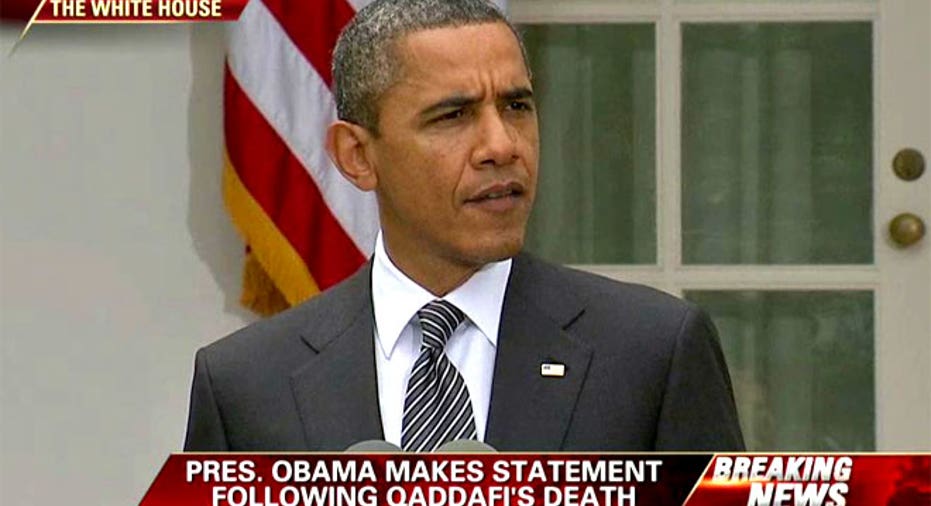 U.S. President Barack Obama said on Thursday the United States would be a partner to Libya following the death of Muammar Gaddafi and said the NATO mission in the North African country would "soon come to an end."
"This marks the end of a long and painful chapter for the people of Libya who now have the opportunity to determine their own destiny in a new and democratic Libya," he told reporters in the White House Rose Garden.
Obama also said the death of Gaddafi, as reported by Libyan authorities, was significant in the Arab world where protests have provoked the fall of long-standing dictators.
"The rule of an iron fist inevitably comes to an end," he said.
(Reporting by Alister Bull, Jeff Mason and Laura MacInnis)