Obama Faces Challenge of Defining Libya Strategy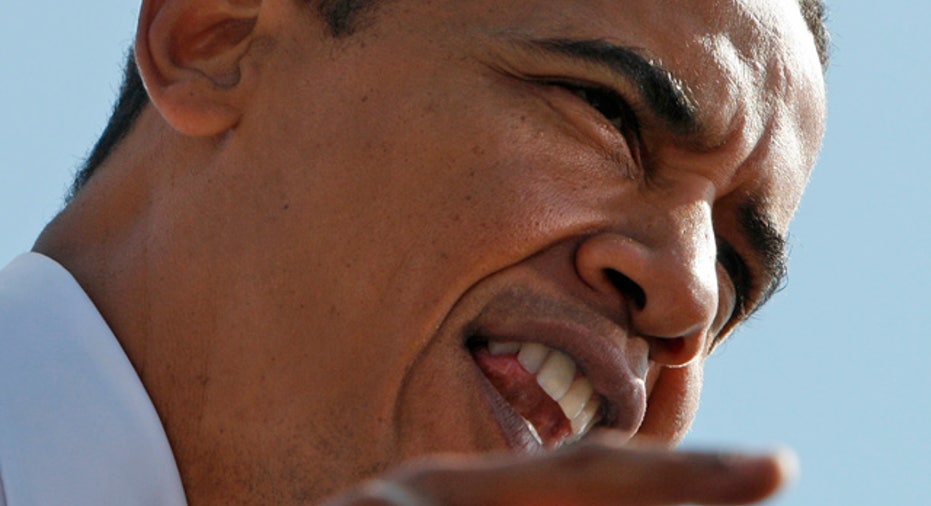 President Barack Obama faces the challenge on Monday of convincing Americans he has clear military aims and a U.S. exit strategy in the Libya conflict as he seeks to counter growing congressional criticism.
In a high-stakes televised address, Obama -- accused by many lawmakers of failing to explain the U.S. role in the Western air campaign against Libya's Muammar Gaddafi -- will try to define the mission's purpose and scope.
His task was made easier when NATO agreed on Sunday to assume full responsibility for military operations in Libya, ending uncertainty about who would lead the allied effort.
Obama is expected to hail the alliance's decision as proof he is making good on his pledge that the United States -- with its forces entangled in Iraq and Afghanistan -- will play only a limited role in a war in a third Muslim country. Rebel gains on the battlefield in Libya could also give him a boost.
But Obama still must reassure an American public preoccupied with domestic economic concerns that intervention in Libya serves U.S. national interests and also overcome doubts that he has a clear idea of an end game.
"I know how concerned people are, and obviously the president will speak to the country Monday night to answer a lot of those concerns," U.S. Secretary of State Hillary Clinton told CBS News' "Face the Nation."
Coalition allies will also be listening closely. Obama's speech, scheduled for 7:30 p.m. EDT comes just one day before a high-level conference in London billed as a discussion of political strategies to end Gaddafi's 41-year authoritarian rule of his oil-exporting North African nation.
CRITICISM
Obama's address to the American people marks his boldest move to seize back control of the Libya debate in Washington.
Republicans have been the most outspoken in their complaints that he has failed to communicate thoroughly the mission's goals, and some have chided him for not seeking congressional approval. While most fellow Democrats are still backing him, some see a lack of a coherent exit plan.
"This policy has been characterized by confusion, indecision and delay," Republican Senator John McCain told Fox News on Sunday. "It's no wonder that Americans are confused as to exactly what our policy is because on one hand they say it's humanitarian, on the other hand they say Gaddafi must go."
White House officials defend Obama's cautious approach as necessary to forge a coalition, including Arab support, and deny any failure to articulate U.S. objectives.
Obama has said the purpose of the U.N.-approved military action was to protect civilians, not to oust Gaddafi. However, he has made no secret of his desire to see Gaddafi go.
What remains unclear, however, is what happens if Gaddafi stays in power despite a no-fly zone and air strikes.
Obama has yet to address that scenario -- aside from reiterating that U.S. ground forces would not be used -- and it was not known how far he would go in his speech at the military's National Defense University in Washington.
Though allied bombing of Gaddafi's forces has helped Libya's rebel army reverse the military losses of their five-week-old insurgency, analysts see the risk of a bloody stalemate that could prolong Western military support.
Despite that, Secretary of Defense Bob Gates told NBC's "Meet the Press" the United States would begin reducing its role in the Libya no-fly zone in the next week or so.
In an admission that could provide further ammunition for Obama's critics, Gates said Libya was not in itself a vital U.S. interest but defended the intervention on humanitarian grounds and because of the threat of a Libyan refugee crisis further destabilizing neighboring Egypt and Tunisia.
Recent polls show more Americans backing Obama's use of air power in Libya than those opposing it. But experts say unless the United States finds a quick exit, Obama could see Libya emerge as an issue in his 2012 re-election campaign.
Obama is struggling to balance his handling of world crises with his domestic priorities of jobs and the economy, considered crucial to his re-election chances.